Why did they fear Francesca's baby?
Oscar® winner Patty Duke stars in the tense and claustrophobic psychological thriller, You'll Like My Mother.
When her husband is killed in Vietnam, Francesca Kinsolving (Duke) finds herself alone… and pregnant. She makes her way to Minnesota in order to meet her late husband's mother, certain that she'll be greeted with open arms. But Francesca soon discovers that there may be more to the Kinsolving family than she ever imagined… and that this simple family reunion is only the beginning of a waking nightmare.
Rosemary Murphy (To Kill A Mockingbird), Richard Thomas (The Waltons), and Sian Barbara Allen (who was nominated for a Golden Globe® for her performance) also star in this "intriguing, tautly directed thriller [that delivers] a high level of terror and tension" (TV Guide)!
---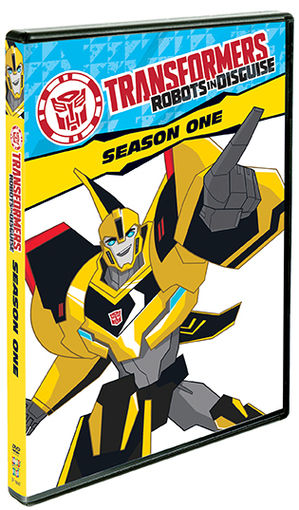 When a Cybertronian prison ship filled with Decepticons crash lands on Earth and unleashes its prisoners, Bumblebee returns to the planet he once called home and with his team — Strongarm, Sideswipe, Fixit and Grimlock — tracks the escapees down in order to bring them to justice. Along with their new human allies, Denny and Russell, this unlikely team of robots in disguise must protect the Earth while preparing for an ominous threat suited only for a Prime.
Includes All 26 Episodes Of Season One!
---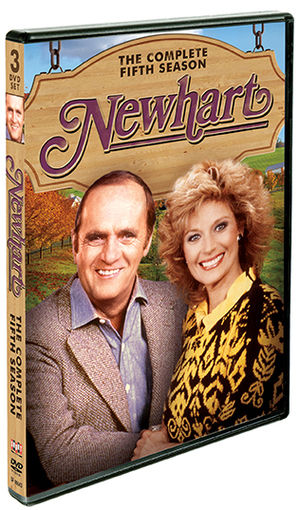 Welcome back to the Stratford Inn!
Comedy legend Bob Newhart returns as harried innkeeper Dick Loudon for a fifth season of the quirky, hilarious, anything-but-buttoned-down sitcom classic Newhart.
Dick and his lovely, forever sweater-clad wife Joanna (Mary Frann) are joined as always by their off-kilter crew of friends and colleagues: hilarious handyman George (Tom Poston), yuppie-in-training Michael (Peter Scolari), spoiled and sassy Stephanie (Julia Duffy) and that wacky woodsman Larry (William Sanderson), not to mention his brother Darryl (Tony Papenfuss)… and his other brother Darryl (John Voldstad). And if you think this band of New England nutjobs are something, wait until you see some of the guests at the Stratford!
All 24 fifth season episodes of this Emmy®-nominated favorite are sure to keep you laughing from the moment you check in.