Don't Bury Me... I'm Not Dead!
Wes Craven (A Nightmare On Elm Street, Scream) directs this terrifying story of one man's nightmarish journey into the blood-curdling, deadly world of voodoo.
A Harvard anthropologist (Bill Pullman, Lake Placid, Independence Day) is sent to Haiti to retrieve a strange powder that is said to have the power to bring human beings back from the dead. In his quest to find the miracle drug, the cynical scientist enters the rarely seen netherworld of walking zombies, blood rites and ancient curses.
Based on the true-to-life experiences of Wade Davis, starring Cathy Tyson (Mona Lisa), Zakes Mokae (Dust Devil, Waterworld), Paul Winfield (The Terminator, Damnation Alley) and Michael Gough (Horror of Dracula, Batman), and filmed on location in Haiti, it's a frightening excursion into black magic and the supernatural!
---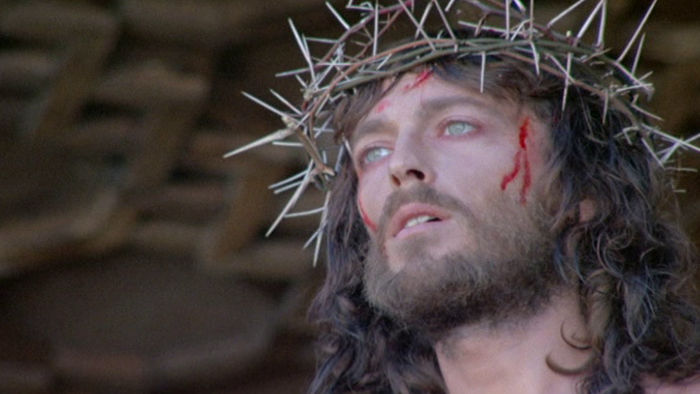 The life of Jesus is majestically and movingly portrayed in one of the most magnificent miniseries ever created.
Acclaimed director Franco Zeffirelli and an all-star cast come together to deliver a powerful adaptation of the Gospels in 1977's Jesus Of Nazareth. From the Nativity to the Crucifixion and Resurrection, the life of Jesus (played by Robert Powell) is presented with stunning depth, gravity, and emotion. Acclaimed by critics and viewers alike, Jesus Of Nazareth remains one of the finest depictions of the story of Christ nearly forty years after its release.
Olivia Hussey, Anne Bancroft, Ernest Borgnine, Valentina Cortese, James Earl Jones, James Mason, Ian McShane, Christopher Plummer, Donald Pleasance, and Sir Laurence Olivier co-star in this rewarding, uplifting and faith-affirming portrayal.
---
The Future Is Yours With Time Travel And A Killer Robot… A Sci-Fi Double Feature To Scream About!
MILLENNIUM
Leap into thrilling, time-traveling mayhem with Millennium. When safety investigator Bill Smith (Kris Kristofferson, Blade) looks into a disastrous airplane crash, he soon makes a shocking discovery – one that will impact the future of humanity itself. The beautiful but mysterious Louise (Cheryl Ladd, Charlie's Angels) may prove to be the key to it all – but can Smith figure out the truth in time? Daniel J. Travanti (Hill Street Blues) also stars in this centuries-spanning tale from the director of Logan's Run.
R.O.T.O.R.
Gear up for a cult classic you've got to see to believe: R.O.T.O.R! When corrupt Police Commander Earl Buglar (Michael Hunter) orders the development and construction of the ultimate weapon in the war on crime, robotics expert Barrett Coldyron (Richard Gesswin) warns against the dangers of such a project – and loses his job in the process. But when the prototype R.O.T.O.R (Robotic Officer Tactical Operation Research) is accidentally activated, the city is suddenly faced with a rampaging mechanical maniac acting as judge, jury, and executioner – and only Coldyron can stop him!
---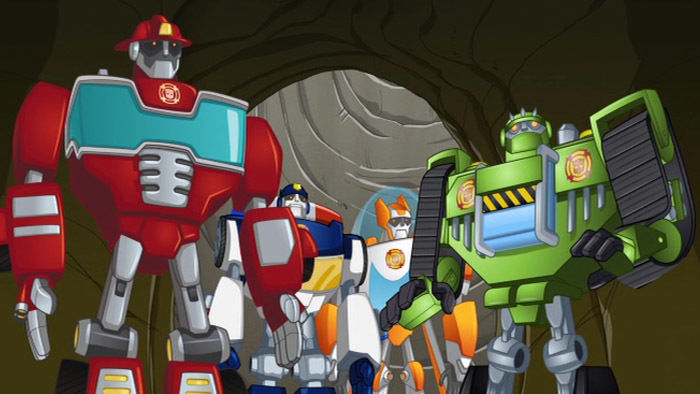 The Rescue Bots Take Their Adventures Through Time And Space!
Griffin Rock's Autobot first responders — Chase, Heatwave, Blades and Boulder — are back for five more action-packed adventures! Only this time, they're proving that they'll stop at nothing to protect their Earth friends, even if it means traveling through all of time and space!
---
A Double Dose Of '80s Horror!
THE CURSE
Life on the family dairy farm is difficult for young Zach Hayes (Wil Wheaton, Stand by Me): hard work, long hours and the normal family squabbles. But after an ice-blue meteor plunges through the midnight sky and lands on their property, it gets worse. Zach and the local doctor discover that something inside the meteor is infecting every living thing on the farm. Fruits, which look perfect on the outside are teeming with worms… and Zach's family is beginning to change… hideously! This shocker is directed by actor David Keith (Firestarter, White of the Eye) and co-stars Claude Akins (Tentacles), Malcolm Danare (Christine), Cooper Huckabee (The Funhouse) and John Schneider (Smallville).
CURSE II: THE BITE
Two young lovers, Clark (J. Eddie Peck, Kyle XY) and Lisa (Jill Schoelen, The Stepfather), traveling through the desert unwittingly pass through an abandoned nuclear test site which has become a breeding ground for deadly mutant killer snakes. When Clark is bitten, he undergoes a grotesque transformation into a hideous snake monster! This chiller filled with slithering horror also stars Jamie Farr (M*A*S*H), Shiri Appleby (Roswell) and Bo Svenson (Walking Tall Part II).