Release The Quackin'!
When the peaceful island of the Mandarin Ducks is mistakenly invaded by the Military Mallards, a conflict flares up between the Mandarin Emperor and the Mallard Commander. Longway, the Emperor's son, and Erica, the daughter of the Mallard Commander, meet… and before long, a friendship takes wing. While their feathered fathers fight and egg each other on, the wicked Ms. Knout is con-duck-ting a scheme to destroy the sun. The kids will have to get all their ducks in a row to battle their foe… but waddle they do if her foul plan succeeds?
---
"90 Minutes Of Steadily Mounting Horror [That] Delivers More Than Its Share Of Honest Chills" – Baltimore Sun
"The Scariest Opening Sequence Of Any Horror Picture In Recent Memory." – Los Angeles Times
On a desolate country highway, two homeward-bound teens (Gina Philips, The Sickhouse, and Justin Long, Drag Me To Hell) are nearly run off the road by a maniac in a beat-up truck... and later spot him shoving what appears to be a body down a sewer pipe. But when they stop to investigate, they discover that the grisly reality at the bottom of that pipe is far worse than they could have ever suspected... and that they are now the targets of an evil far more unspeakable – and unstoppable – than they could have ever imagined!
---
"Straightforward, Flesh-Crawling Horror..." – BBC.com
When their bus is crippled on the side of a deserted road, a team of high school athletes discover an opponent they cannot defeat – and may not survive. Staring hungrily at them through the school bus windows, the "Creeper" returns again and again. But when the teammates discover that it's selective about whom it attacks, it will test their ability to stick together – as the insatiable menace tries to tear them apart!
This chilling sequel to the hit film Jeepers Creepers stars Ray Wise (Twin Peaks, RoboCop), Eric Nenninger (Malcolm in the Middle), Nicki Aycox (Joy Ride 2) and Jonathan Breck returning as The Creeper.
---
"4 stars… in the big finale, after all of the elements have slowly been brought to a raging boil, the climax duels out a shocking blow and delivers a gut punch of an ending." – Bloody Disgusting
On the main avenue of a crowded city, Sabri (Guillaume Gouix, The Returned), grips the steering wheel of his car, eyes fixed anxiously on the bank entrance opposite… Then, there's a sudden explosion, and three masked men race to the car, bags loaded with stolen cash. Unfortunately, everything is about to go wrong. With the cops right behind them, the car crashes and their boss is killed. Sabri and his accomplices are forced to run. The desperate criminals will stop at nothing to make their escape. Taking a young woman and a father and child hostage, they embark on a crazy, violent road trip that not all of them will survive…
This chilling remake of the 1974 Mario Bava cult classic stars Lambert Wilson (The Matrix Reloaded, Dante 01), Laurent Lucas (Calvaire) and Virginie Ledoyen (The Backwoods, The Beach).
---
"An Ambitious Blockbuster." – Maggie Lee, The Hollywood Reporter
Donnie Yen (Blade II, IP Man, Hero) stars in this gripping martial arts blockbuster set in the bustling metropolis of Hong Kong in 1905. The revolutionary movement has spread throughout China, but the corrupt Qing dynasty will do anything to hold on to its power. As Chinese revolutionary hero Sun Yat-Sen prepares for a historic meeting that will shape the future of the country, a motley crew of men and women are entrusted to protect him from a group of deadly assassins who will stop at nothing to kill him. Winner of eight Hong Kong Film Awards including Best Film, and featuring an hour-long battle sequence unlike anything attempted before, it's a pivotal action epic that's being hailed as "a satisfying mix of politics, personal sacrifice and death-or-glory combat" (Richard Kuipers, Variety).
---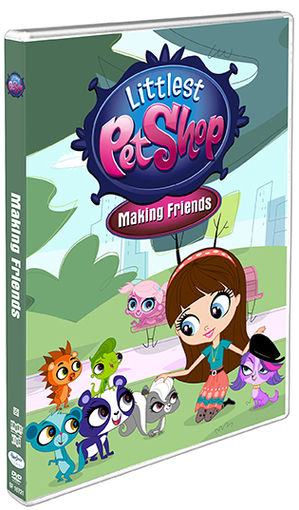 Celebrate Friendship With Your Best Pet Shop Pals!
If there's anything Blythe has learned while working at the pet shop, it's how to make friends. And now, she and her very best friends – Zoe the spaniel, Vinnie the gecko, Sunil the mongoose, Pepper the skunk, Russell the hedgehog, Minka the monkey and Penny the panda – are going to teach you all there is to know about making new friends! It might even mean learning a few brand-new lessons themselves!
---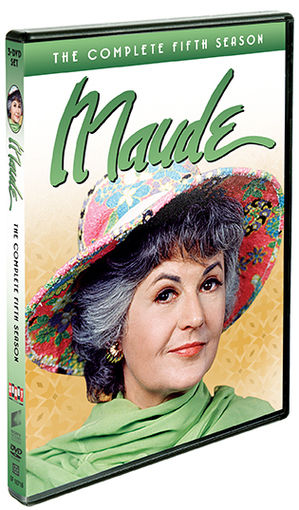 And Maude Said… Let There Be Laughs!
Beatrice Arthur returns as the fabulously funny Maude Findlay in Season Five of the classic sitcom, Maude!
Season Five finds Maude and Walter (Bill Macy) striking up a friendship with a couple who are interested in swapping a lot more than recipes, and Vivian (Rue McClanahan) attending her first funeral – with hilarious results. And when their delightfully daffy maid Mrs. Naugatuck (Hermione Baddeley) finds love, will the Findlays lose a housekeeper… or gain a Bert?
Also starring Conrad Bain and Adrienne Barbeau, and featuring Martin Balsam, Nanette Fabray, James Coco, Conrad Janis, John Byner, Eve Arden, and Michael Keaton in guest-starring roles, the fifth season of Maude brings you another twenty-four episodes of 100% pure comedy goodness. Invite Maude into your home tonight!