We're kicking off a brand new website design, so to celebrate we put together a game plan for fun promotions and savings now through October 3rd! From discounts to contests, there's really only one way to describe this sale: it's good!
Instant Win Coupon Scavenger Hunt
Go deep into our catalog to find some hidden "products" that will get you a 5% discount or $10 off your order! All you have to do is put the fake title in your cart to get the deal. (Please note: you must have a real product in your cart first for the coupon to work properly!)
Follow Shout! Factory social media accounts for hints on where to look for these fun faux products so you can tackle some great deals:
Site-Wide Discounts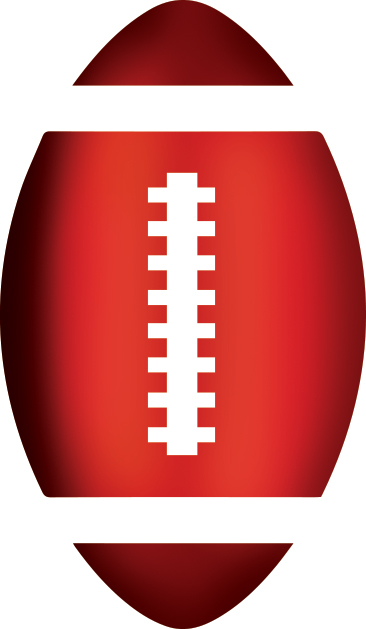 It's a bona fide sales blitz all across the new ShoutFactory.com, so rush to any product page (excluding the Power Rangers Legacy Collection) to get one of the following discounts:
Orders over $35
$3 standard shipping (U.S. & Canada)
Orders over $50
FREE standard shipping (U.S. & Canada)
Orders over $150
15% off, FREE standard shipping (U.S. & Canada), plus $10 off a future purchase (good through 12/31/14)
Contests & Prizes!
In addition to buying DVDs and Blu-rays by the sack, you can win one of four great prizes:
$200 ShoutFactory.com Shopping Spree

FREE standard shipping for a year (U.S. only)

Autographed Herzog: The Collection Blu-ray Set

$100 Off Power Rangers Legacy Collection
(U.S. & Canada residents only. See contest rules below)
---
FAQ
Free Shipping promotions are standard shipping to U.S. only.
Special hidden "Instant Coupon" products must be in your cart to trigger the discounts. Only one can be in your cart at a time.
Instant Coupons expire October 3, 2014.
Instant Coupons are refreshed weekly and offered while supplies last.
Coupons with $150.00 purchase are combinable and expire 12/31/2014. These coupons will be emailed to the consumer in the first shipping notification of your qualifying order.
Only one coupon can be redeemed per order.
One coupon can be redeemed per week.
Faux "Instant Coupon" products are not available for purchase.
Pre-orders are included in the promotion.
Contest winners will be notified the week of October 6, 2014.
Winner of free shipping for a year will initially be given 12 free shipping codes, they must be used with a single billing address, shipping addresses can vary. These codes are not transferrable, they are combinable, and a maximum of 20 codes will be issued to satisfy a year of free shipping.
Winner of the $200 shopping spree once notified will submit their order via email to info@shoutfactory.com Subject Line: Kick Off Winner. This order will be filled from the Shout! Factory promotions warehouse. Order must be placed by October 10, 2014, product ordered must be available to ship on that date.
Contest Rules
NO PURCHASE IS NECESSARY. Decisions are final and binding. VOID WHERE PROHIBITED.
ELIGIBILITY - Contest are open only to individuals who are 18 years of age or older (unless otherwise stated) and legal residents of the contiguous United States at the time of entry. An Individual may not win more than once within a 30 day period unless otherwise stated. Employees of SHOUT Factory, LLC , the participating sponsors and their respective parents, subsidiaries and affiliates and each of their officers, directors, shareholders, employees, advisors, accountants, attorneys, assignees, agents, licensees, representatives and any other person or entity associated with this Contest, including their advertising and promotional agencies, (collectively, "Contest Entities"), and their immediate family members (defined as parent, spouse, child, siblings and grandparents), are NOT eligible to win. By entering any Contest, entrants agree to waive any and all claims against contest Entities for personal injury, damage or loss of any kind which may result from participation in the Contest or from the receipt, enjoyment, ownership or use of any prize.
Winner Selection - Odds of winning depend on the total number of entrants.Only one (1) winner per household.
Prizes - Prizes are non-transferable. No cash redemption or substitution, except that Contest Entities, in their sole discretion, reserve the right to change or replace prizes at any time with prizes of greater or comparable value
WINNER NOTIFICATION - SHOUT will attempt to notify prospective winners by email. If the prospective winner cannot be contacted within 3 days of the first attempted contact, or if eligibility requirements are not met, a prospective prize winner will be deemed ineligible, and an alternative prospective prize winner will be selected at random from the remaining runner up prize winners. This winner selection process will continue through 3 rounds of selecting alternates until a prize winner is determined. Prizes will be delivered to the winners by SHOUT Factory via email or via ground shipping.
ALL ISSUES AND QUESTIONS CONCERNING THE CONSTRUCTION, VALIDITY, INTERPRETATION AND ENFORCEABILITY OF THESE OFFICIAL CONTEST RULES OR THE RIGHTS AND OBLIGATIONS OF ENTRANTS OR CONTEST ENTITIES IN CONNECTION WITH THIS CONTEST SHALL BE GOVERNED BY AND CONSTRUED IN ACCORDANCE WITH THE LAWS OF THE STATE OF CALIFORNIA WITHOUT GIVING EFFECT TO ANY CONFLICT OF LAW RULES OR PROVISIONS THAT WOULD CAUSE THE APPLICATION OF ANY OTHER STATE'S LAWS. THE INVALIDITY OR UNENFORCEABILITY OF ANY PROVISION OF THESE RULES SHALL NOT AFFECT THE VALIDITY OR ENFORCEABILITY OF ANY OTHER PROVISION. IN THE EVENT THAT ANY PROVISION IS DETERMINED TO BE INVALID OR OTHERWISE UNENFORCEABLE OR ILLEGAL, THESE RULES SHALL OTHERWISE REMAIN IN EFFECT AND SHALL BE CONSTRUED IN ACCORDANCE WITH THEIR TERMS AS IF THE INVALID OR ILLEGAL PROVISION WERE NOT CONTAINED HEREIN. EACH PERSON WHO PARTICIPATES IN THIS CONTEST AGREES THAT THE STATE AND FEDERAL COURTS LOCATED IN LOS ANGELES, CA SHALL HAVE EXCLUSIVE JURISDICTION OVER ANY SUIT OR OTHER PROCEEDING ARISING OUT OF OR BASED UPON THESE OFFICIAL CONTEST RULES OR THE RIGHTS AND OBLIGATIONS OF ENTRANTS OR CONTEST ENTITIES IN CONNECTION WITH THIS CONTEST AND EACH HEREBY WAIVES ANY CLAIM THAT IS NOT SUBJECT PERSONALLY TO THE JURISDICTION OF SAID COURTS OR THAT ANY SUCH SUIT OR OTHER PROCEEDING IS BROUGHT IN AN INCONVENIENT FORUM OR IMPROPER VENUE.