"Vivid, stylish, atmospheric" – The Hollywood Reporter
When a group of teenagers inadvertently kill his only son, Ed Harley (Lance Henriksen, Aliens) seeks the powers of a backwoods witch to bring the child back to life. But instead, she invokes "the pumpkinhead" – a monstrously clawed demon which, once reborn, answers only to Ed's bloodlust. But as the creature wreaks its slow, unspeakable tortures on the teens, Ed confronts a horrifying secret about his connection to the beast – and realizes that he must find a way to stop its deadly mission before he becomes one with the creature forever. Also starring Jeff East (Deadly Blessing), Joel Hoffman (Slumber Party Massacre II) and Kerry Remsen (A Nightmare On Elm Street 2: Freddy's Revenge), this "atmospheric, moralistic tale" (TV Guide) delivers demonic horror at its blood-drenched best.
"The World's Most Beloved Fairy Tale Comes Alive!"
-Gene Siskel
Cinderella comes to life in this 50th Anniversary Edition of the most beloved fairy tale of all time. A sparkling fantasy of music, magic and romance, Rodgers & Hammerstein's Cinderella captivates from overture to finale with a delightful score and stunning performances from an all-star cast. Academy Award® nominee Lesley Ann Warren is charming as the raggedy waif turned belle of the ball with Broadway star Stuart Damon as the Prince. Also starring Academy Award® nominee* Walter Pidgeon, Academy Award ® winners* Ginger Rogers and Celeste Holm, Cinderella will waltz into the hearts of the entire family and live happily ever after as one of the most irresistible musicals ever made.
Digitally restored from the original source material.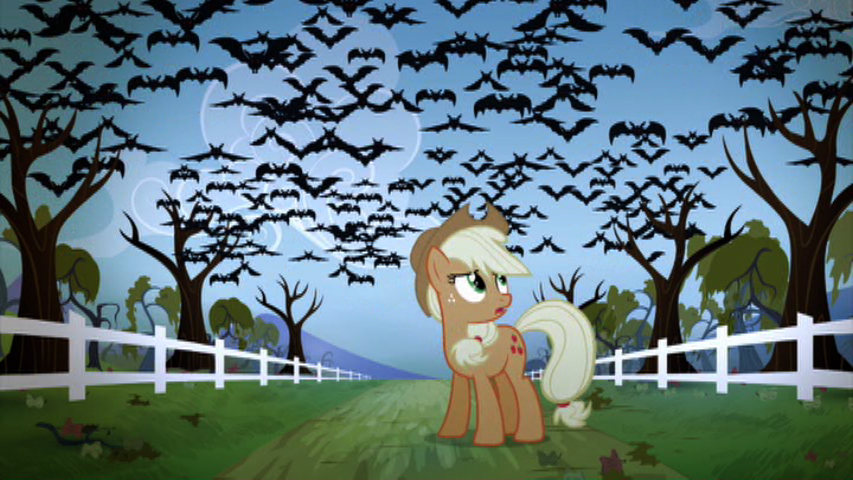 Now 20% Creepier!
Join your favorite residents of Ponyville — Twilight Sparkle, Rainbow Dash, Fluttershy, Rarity, Applejack, Pinkie Pie and, of course, Spike — as they take on some of the spookiest adventures Equestria's ever seen! Time to gather around and hold on tight, because these six exciting tales are a chillingly good romp!