"IMPRESSIVE" – Roger Ebert
The Bear is a sheer triumph of cinema in the wild! Notable for its stunning cinematography, minimal dialogue, and outstanding animal performances, director Jean-Jacques Annaud's (Quest For Fire, The Name of the Rose) astonishing tale of wilderness survival has thrilled and charmed audiences and critics all over the world.
Set in 19th-century British Columbia, The Bear follows the story of a young cub and an adult grizzly as they join forces to survive the perils inherent in their mountain habitat. With each passing obstacle, the two bears further develop a friendship that can only make them stronger – but will it be enough for them to overcome their most deadly enemy?
An adventure story with heart and humanity, The Bear remains a breathtaking and powerful experience decades after its original release. Presented here in a special 25th Anniversary Collector's Edition from Shout! Factory, The Bear proves itself a film to celebrate again and again.
---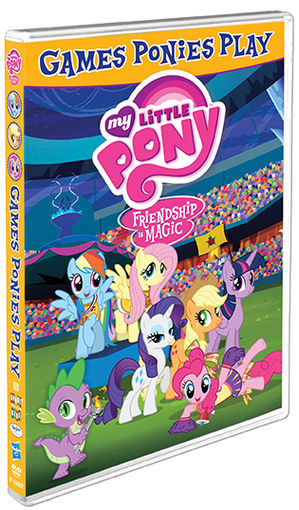 We're All Winners When We Participate In The Games Ponies Play!
Sportsmanship is put the ultimate test in Equestria, as your favorite Ponies — Twilight Sparkle, Applejack, Pinkie Pie, Rarity, Rainbow Dash and Fluttershy — prepare for the Games Ponies Play! Included are six awesome adventures that will teach you all about overcoming the challenges of competition through the magic of friendship. Will Spike be able to build up the courage to light the ceremonial Equestria Games torch? Who's the best athlete in Equestria? And will it matter, when true friendship is on the line? Find out!
---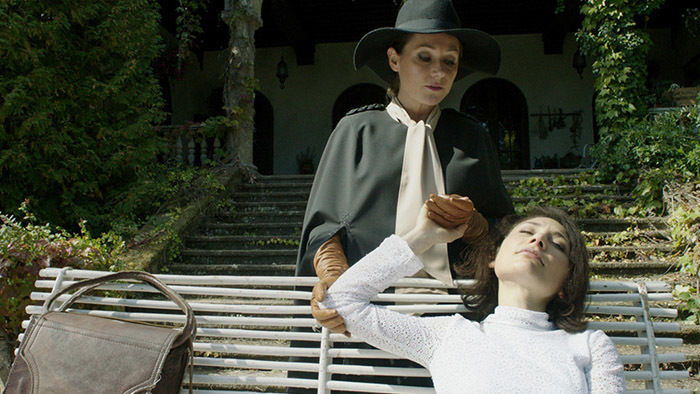 "Visually ravishing, emotionally wise, and kinky as a coiled rope...a delight." – The Hollywood Reporter
"This isn't merely film of the year… it's sure to be one of the films of the decade" - L.A. Weekly
Sex, bondage, and butterflies: two women explore the extremes of carnal desire in this kinky, deliciously twisted tale of erotic obsession. In a crumbling European estate, butterfly researcher Cynthia (Sidse Babett Knudsen, Borgen, After The Wedding) and her lover Evelyn (Chiara D'Anna, Berberian Sound Studio) repeatedly enact a sadomasochistic role-playing game, with Cynthia as the stern mistress and Evelyn her subservient slave. But as the lines between fantasy and reality begin to blur, and Cynthia grows increasingly uneasy with Evelyn's insatiable appetite for punishment, their relationship is pushed to the limit. Dripping with dreamlike imagery, Gothic atmosphere, and a lush chamber pop score by Cat's Eyes, this critically-acclaimed, darkly comic erotic fantasia is a seductive feast for the senses!