"One of the best horror films of the '70s. An intriguing story and disturbing imagery makes this one stick out in the psyche." – Brian McKay, eFilmCritic.com
When a beautiful model, Alison Parker (Cristina Raines, Nashville, The Duellists), rents an apartment in a gloomy New York brownstone, little does she realize that an unspeakable horror awaits her behind its doors...a mysterious gateway to hell. Alison likes her eccentric new neighbors, so it comes as a shock when she's told that, except for a strange old priest, she's the only tenant.
Based on Jeffrey Konvitz's best-selling novel, this contemporary gothic chiller features amazing special makeup effects by the legendary Dick Smith (The Exorcist, Little Big Man) and an incredible assemblage of stars including Chris Sarandon, Ava Gardner, José Ferrer, John Carradine, Burgess Meredith, Beverly D'Angelo, Jerry Orbach, Jeff Goldblum, Tom Berenger and Christopher Walken. Director Michael Winner (Death Wish) comes up with something to terrify everyone in this spine-tingling exercise in supernatural horror.
---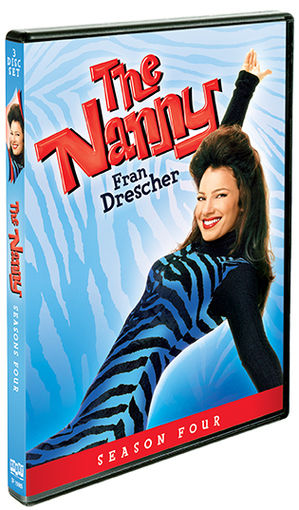 Fans of Fran, rejoice!
The irrepressible Fran Drescher returns for the hilarious fourth season of The Nanny, a sitcom classic that dresses to impress. Nanny Fran Fine (Drescher) leads the Sheffields into all-new shenanigans and misadventures in the fresh and funny fourth season, which delivers not only big laughs but big guest stars (including Bette Midler, Donald Trump, Pamela Anderson, Celine Dion, Jon Stewart, Jason Alexander, and Joan Collins, to name a few!).
With all twenty-six Season Four episodes, this set is a (Fran) Fine addition to your television collection. Invite The Nanny into your home today — but just make sure you prepare a little nosh for her first, okay?