Two Seasons In One Complete Series Set!
Transformers: Beast Wars may have come to an end, but the adventures of Optimus Primal and his team of Maximals have just begun! When the Maximals return to their home planet of Cybertron, they find that everything has changed. Cybertron seems to have been abandoned…that is, except for the Vehicon drones policing the planet! To make matters worse, the Maximals discover that they've been infected with a virus that threatens to wipe them out, unless they can adapt. Enter the world of the Beast Machines!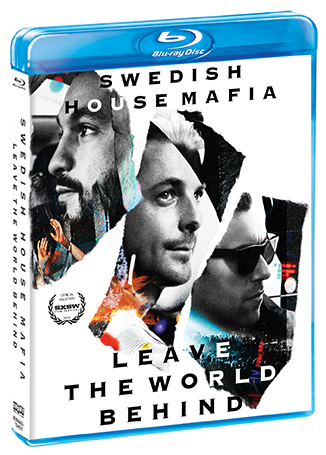 With breathtaking live moments, huge laughs and dark lows, Leave The World Behind follows Axwell, Sebastian Ingrosso and Steve Angello, members of the successful electronic dance group Swedish House Mafia, as they decide to end the group in order to save their friendship. Experience their final world tour which became the largest worldwide electronic music tour, in history with over 1,000,000 tickets sold in just one week. Get a front-row seat in this honest, raw, and emotional showcase of the three DJs' final chapter as electronic dance music's finest.
The Game's Afoot!
The small, happy town of Griffin Rock has a mystery on its hands. Make that FIVE mysteries! And it's up to Chase, Heatwave, Blades, Boulder and the Burns family to solve them. Do they have the sleuthing skills for the job? Find out in this special mystery-themed collection of Transformers: Rescue Bots!