"One of the best and most ambitious zombie movies in recent memory." – Brad McHargue, Dread Central
Two former baseball players, Ben (Jeremy Gardner) and Mickey (Adam Cronheim), cut an aimless path across a desolate New England. They stick to the back roads and forests to steer clear of the shambling corpses that patrol the once bustling cities and towns. In order to survive, they must overcome the stark differences in each other's personalities — Ben embraces an increasingly feral, lawless, and nomadic lifestyle, while Mickey is unable to accept the harsh realities of the new world. Mickey refuses to engage in Ben's violent games and longs for the creature comforts he once took for granted — a bed, a girl and a safe place to live.
When the men intercept a radio transmission from a seemingly thriving, protected community, Mickey will stop at nothing to find it, even though it is made perfectly clear that he is not welcome.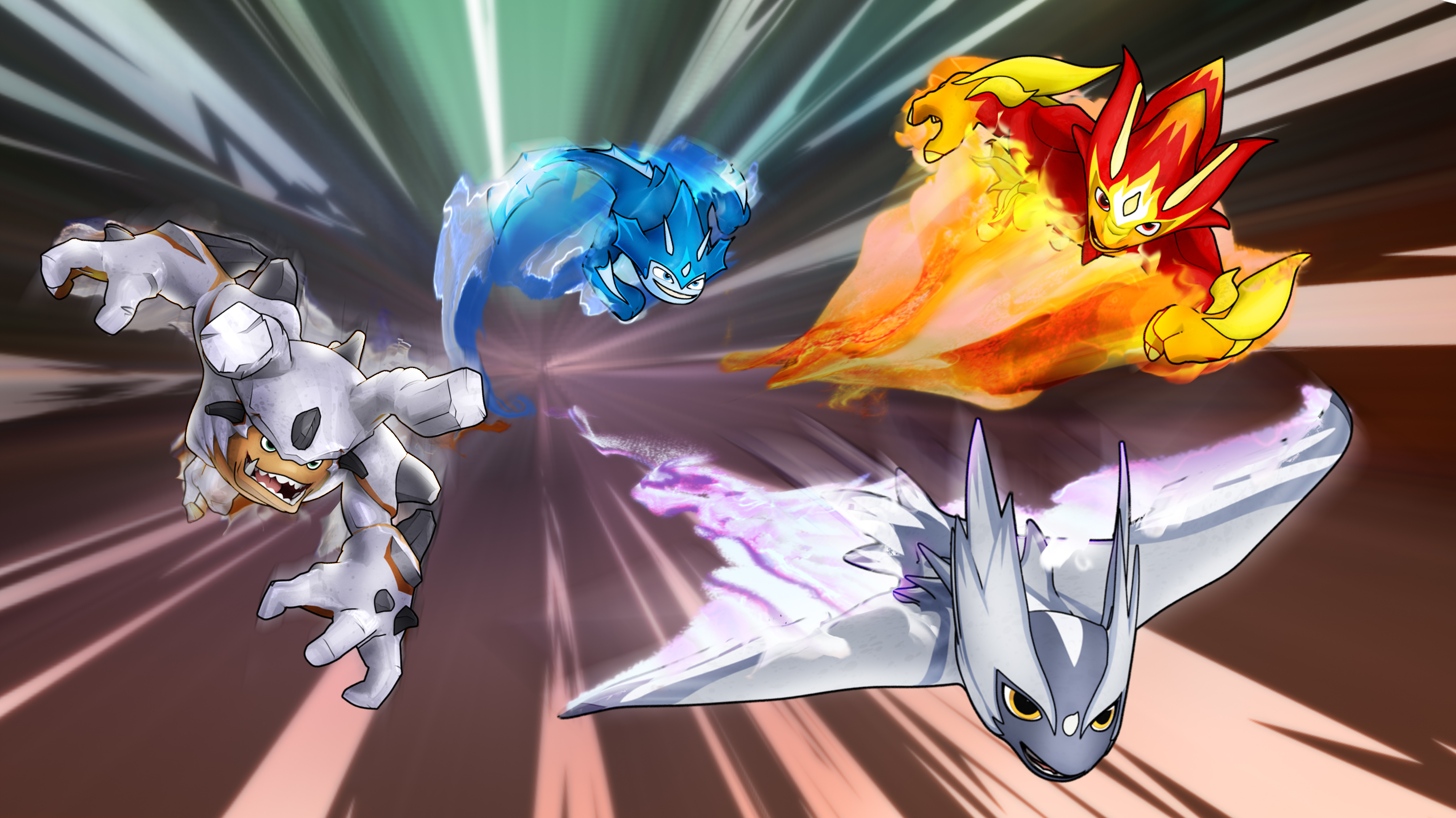 The Shane Gang Returns For A Brand-New Feature-Length Animated Adventure!
A new member has joined Eli and the Shane Gang! Junjie, once the protector of the Eastern Caverns, is a master of the slugslinging art of Slug Fu! But even with the power of five slingers, the Shane Gang find themselves in over their heads as they race across the 99 caverns in search of the legendary Elemental Slugs. The five Elementals are ancient slugs of great power, and the forbearers of all slugs found in Slugterra today. In the wrong hands, they could bring Slugterra to the brink of destruction. So when an evil alliance starts hunting down the Elementals, Eli and his friends — old and new — take off in pursuit of the greatest threat their world has ever faced!
You are thousands of years old. You have amazing powers. You have watched civilizations rise and fall. So why does no one remember any of this? Best-selling author, Neil Gaiman (Marvel: 1602) is joined by superstar artist, John Romita. Jr. (Amazing Spider-Man), to bring you the extraordinary tale of The Eternals. Medical student Mark Curry's world is turned upside-down when he meets Ike Harris, a man who believes that he is part of a centuries-old race of super-powered beings put here on Earth by aliens to preserve and safeguard the planet — and even crazier, tried to convince Mark that he is one too.
"A brilliant piece of television." – The Guardian
Picking up where season one left off, we discover that Amiel Ben Horin is not only alive, but he has been living as a Muslim in Syria, a leader in the terrorist organization that brutalized him for years. Has he turned? In these emotional, tense and densely plotted episodes, former prisoners of war Uri and Nimrod and their families continue to pick up the pieces of their lives; Amiel, now known as "Yussuf," struggles with his identity and allegiances; a lifelong pursuit of vengeance comes to a climax; and a top-secret intelligence operation known as Operation Judah is put into motion with potentially devastating consequences.
This deeply moving, intense and thrilling series was adapted into the acclaimed drama Homeland.