It's Mystery Science Theater 3000, America's only show that makes fun of really bad B-movies from the comfort of a spaceship floating above Earth.
Yes, this has all happened before, and it will all happen again. If you're experiencing déjà vu, do not adjust your TV set (or tablets or phones), because it's true: behold, again, the first collection of episodes of the beloved TV series Mystery Science Theater 3000.
Why?
Easy: It had fallen out of print, and the only available copies cost as much as a used car. The episodes collected herein all spring from the same well of cheesy movies, MST'ie favorite Crown International Pictures. We've upgraded the presentation a bit, but most importantly, it's available again and you won't need to sell an organ to buy it.
So grab a couch and put on an old favorite. Joel, Mike and their robot sidekicks, Tom Servo and Crow, will riff their way into your hearts again for the very first time.
Titles Include:
Catalina Caper
The Creeping Terror
Bloodlust
The Skydivers
---
"A no-holds-barred survival nightmare" - Charles Bramesco, The Dissolve
"Harrowing." - Justin Lowe, The Hollywood Reporter
This tense thriller follows a young couple who go camping in the Canadian wilderness. Alex (Jeff Roop, Jekyll + Hyde) is a seasoned camper, but Jenn (Missy Peregrym, Rookie Blue) is not. When they realize that they have entered bear territory, the terror gets turned up to a whole new level.
Also starring Eric Balfour (The Texas Chainsaw Massacre, Skyline, Haven) and Nicholas Campbell (The Brood, The Dead Zone), and written and directed by Adam MacDonald, Backcountry is a heart-stopping, full-tilt run through deadly territory.
---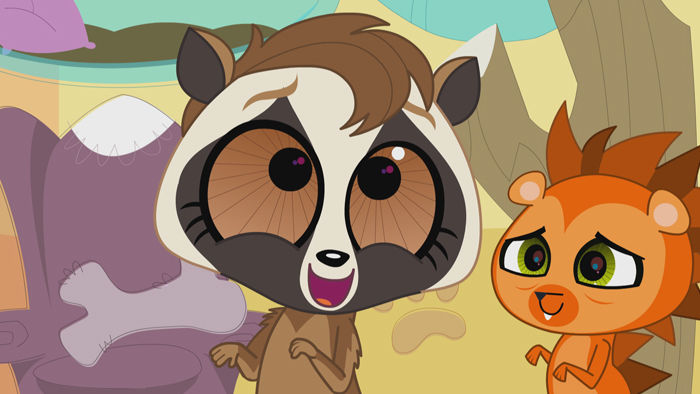 Dim The Lights For Five Chilling Adventures!
It's the spookiest time of the year and Blythe and her best friends from the Littlest Pet Shop are ready for all the spine-tingling adventures, including investigating werewolves, ghosts, pet psychics, aliens from outer space and a mysterious jungle curse! It's all here in Littlest Pet Shop: Halloween Fest!
---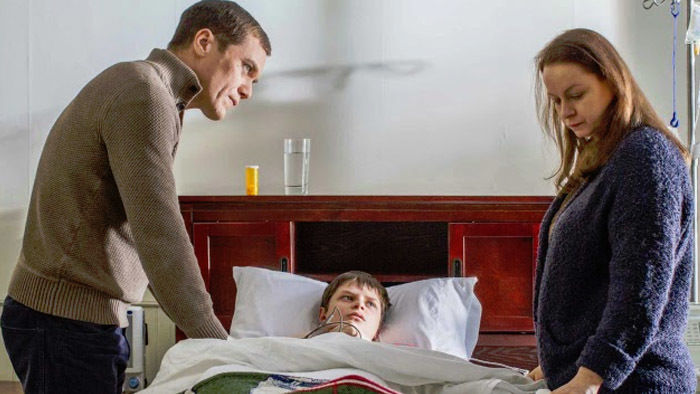 "Terrifying, Deeply Unsettling" – Variety
In his first film in nearly 15 years, the director of Henry: Portrait of a Serial Killer harks back to the depravity that made his 1986 debut a horror milestone. Equally terrifying, The Harvest is "a refreshingly old-school nerve-jangler with no need for paranormal monsters or flashy special effects" (The Hollywood Reporter).
Maryann (an impressive Natasha Calis, The Possession) moves in with her grandparents after she's orphaned. Desperately lonely, the preteen sets out to befriend a deathly ill, bed-ridden boy (Charlie Tahan, Gotham), despite the outright disapproval of his mother (Samantha Morton, Minority Report, Sweet and Lowdown). Maryann's persistence pays off, however, and during a series of secret visits she gradually uncovers some seriously sinister goings-on in the house...
---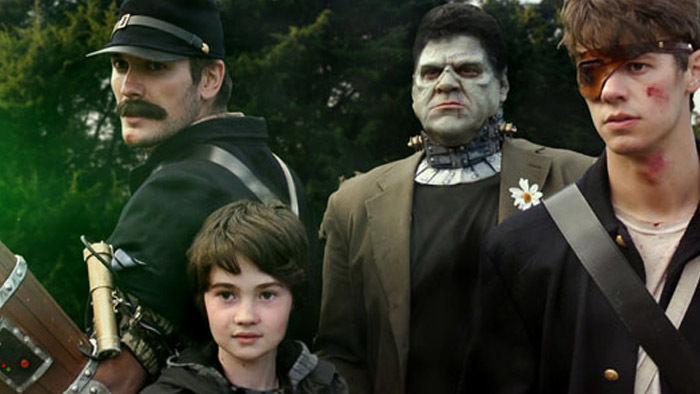 An unstoppable terror is set loose upon a nation divided… and history will never be the same!
After a failed attempt to propose to his girlfriend, Alan Jones (Jordan Farris) is beaten within an inch of his life by a street gang. Transported to the mysterious lab of Dr. Tanner Finski and his kid genius assistant Igor, Alan becomes the subject in a series of horrible experiments as part of the doctor's plan to reanimate the legendary Frankenstein monster. But all bets are off when these experiments lead to a hole being ripped in space and time, pulling an army's worth of the infamous creatures from hundreds of parallel universes and sending them all back to the 19th century – directly into the heart of a bloody battle between the North and South!
An over-the-top sci-fi/horror hybrid, Army Of Frankensteins is an outrageous film that dares to examine a history that never happened: The War Between The States… of Life and Death!