"Zombie Freaks And Fanatics … You've Just Stumbled Upon Your Favorite Film..." – Fangoria
"Good Old-Fashioned, Body-Chomping, Head-Shooting Zombie Action" – Screen Daily
In the aftermath of a comet breaking up over Earth, most of the planet's population quickly succumbs to a strange disease which turns them into "zombies." Few survive, and those who do, quickly discover all existing fuel sources have been rendered useless by the plague.
Trapped in a wilderness teeming with living dead, one of the survivors, Barry, has lost everything except his sister, Brooke. But even as the disaster unfolds, Brooke is kidnapped and dragged to a terrifying medical lab run by a psychotic "doctor" who is performing a series of deranged experiments on plague survivors. As Brooke struggles to devise an escape plan, she realizes that the doctor's experiments have given her strange powers over his zombie captives. Unaware of his sister's new powers, Barry teams up with fellow survivors to rescue her and protect what family he has left.
With a healthy dose of Mad Max-inspired vehicular mayhem and an enormous serving of pure, raw talent, this raucous post-apocalyptic epic is one of the most original and wildly entertaining genre films in years!
---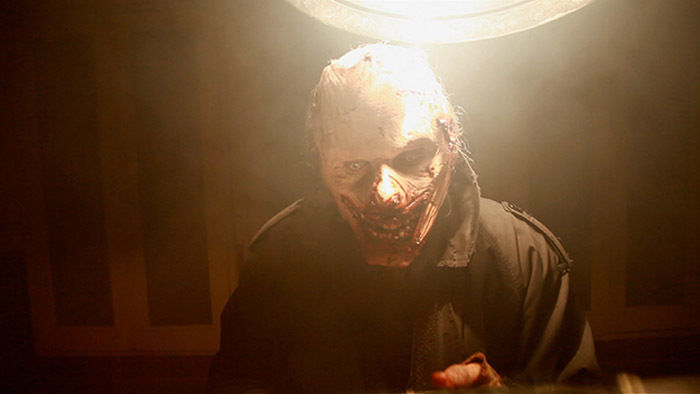 Thought you saw the whole nail-biting, gut-wrenching story? Think again.
The handyman of horror is back with a new box of tricks in Toolbox Murders 2, a terrifying sequel to Tobe Hooper's 2004 reimagining of the 1978 cult favorite. Picking up directly after the events of Hooper's shocking film, Toolbox Murders 2 ratchets up the terror as it follows one of Hollywood's most twisted killers. Resurfacing in the darkest corners of the L.A. underworld with a serious axe to grind, the killer hammers out a plan to put the screws to a new victim: Samantha, the sister of his prey from his previous rampage. Soon Samantha finds herself held captive in a house of horrors and forced to undergo the most unspeakable tortures… with little hope of escape.
Starring Chauntal Lewis, Brian Krause, Chris Doyle, and two-time Academy Award® nominee Bruce Dern, Toolbox Murders 2 will disturb even the most level-headed fright fan while pushing every envelope imaginable and drilling shocking imagery into their minds!
---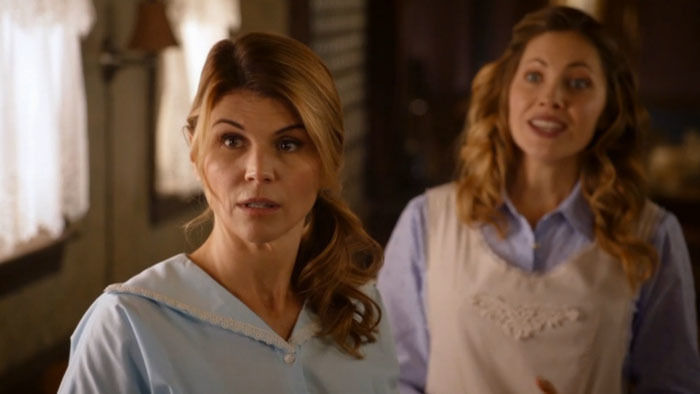 "Nostalgic… escapist fun like an evening of Downton Abbey" – FilmIntuition.com
From celebrated author Janette Oke (The Love Comes Softly series) comes a rigorous and romantic adventure as epic as the wide frontier. Erin Krakow (Army Wives), Daniel Lissing (Eye Candy) and Lori Loughlin (Full House, 90210) star in When Calls The Heart, "a beautiful story with roots in relationships, self-empowerment, and the enduring power of love" (Common Sense Media).
Elizabeth returns to Hope Valley and immediately volunteers to look after a neighbor's rural homestead… and his two children, an undertaking which proves to be a bigger chore than she'd imagined. But when Jack lends a hand, and they wind up chatting by the fire, all seems right in Hope Valley and the world. Meanwhile, in Hamilton, Bill Avery sets about busting a counterfeiting ring wide open, an endeavor which surprisingly leads him to Hope Valley, where he mysteriously declines Jack's help. But Bill isn't the only big-town visitor: Elizabeth is even more surprised to see her former suitor, Charles Kensington, standing right in the middle of her schoolhouse!
---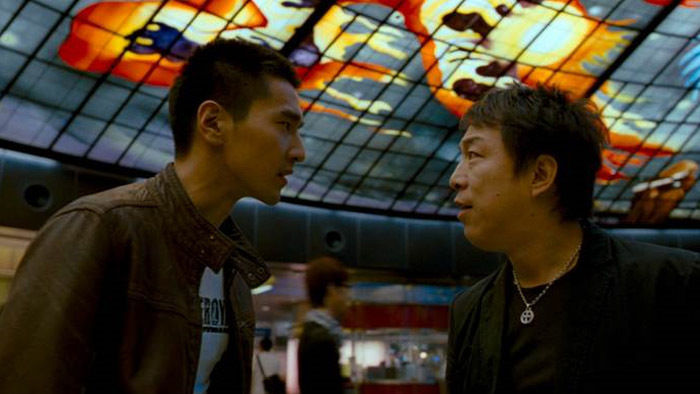 They're the last hope to save Harbour City... if they don't kill each other first.
When a maverick cop and a gangster headed for retirement team up, sparks will fly and heads will roll in Black & White: The Dawn of Assault! A big-screen prequel to the popular television series from Taiwan, The Dawn of Assault puts its own spin on the classic buddy cop formula with this outrageous actioner filled to the brim with over-the-top stunts, government conspiracies, and weapons of mass destruction.
Suspended detective Wu finds himself back in the thick of things when he crosses paths with Triad member Xu, who's looking to unload a stash of hot diamonds. When Xu's deal turns into a shoot-out and the diamonds go missing, the cop and the criminal reluctantly join forces to retrieve them. Before long they find themselves not only to be the hunters, but the hunted as their mission escalates into something bigger and more dangerous than they'd ever expected!
---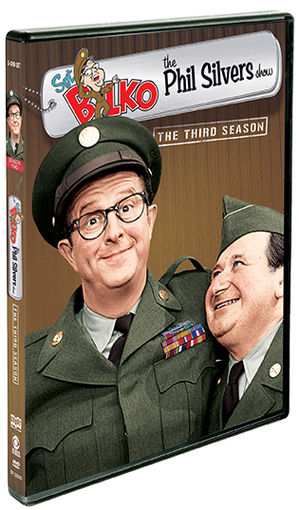 AT EASE, CLASSIC COMEDY LOVERS!
Sgt. Bilko/The Phil Silvers Show – Season 3 finally arrives on DVD with all 37 hilarious episodes on 5 discs. This television masterpiece sparkles with both fast-paced dialogue and clever visual comedy, as performed by comic genius Phil Silvers (It's A Mad, Mad, Mad, Mad World), starring as Master Sergeant Ernest G. Bilko.
Season 3 finds the lovable and crafty Sgt. Bilko continuing to work a seemingly never-ending string of get-rich-quick schemes out of the Fort Baxter motor pool and under the nose of his beleaguered superior, Colonel Hall (Paul Ford). Co-starring Harvey Lembeck and Allan Melvin, and featuring guest appearances by future television legends such as Dick Van Dyke and Alan Alda, Sgt. Bilko/The Phil Silvers Show – Season 3 represents some of the finest comedy of television's golden age!