Meet the Sweathogs. They're the rowdiest, goofiest bunch of students to ever step foot inside a high school. But if they think they're too unruly for a good teacher to handle, they're in for a rude awakening when they meet Mr. Kotter — a former Sweathog who's returned to his alma mater to shape the minds of these remedial students as their new teacher!
With the hilarious talents of comedian Gabe Kaplan, Marcia Strassman, John Travolta in the role that made him a star, Lawrence Hilton-Jacobs, Robert Hegyes and Ron Palillo, the Emmy®-Award nominated run of Welcome Back, Kotter will have you rolling with laughter and maybe even a little nostalgia from your own days as a Sweathog!

It sits here, shrouded in mist and mystery, a nesting place for living evil and terror from the dead. It's Hell House. Roddy McDowall heads the cast of this exciting chiller about four psychic investigators and the dark, brooding mansion they call "the Mt. Everest of haunted houses." It's already destroyed one team of researchers. Now this brave quartet ventures in for another try at unraveling its secrets. But before they succeed, they must suffer through madness, murder and everything else that the spirits who dwell here have in store for them. Yet learning the truth just might drive them all insane. An ingeniously devised ghost story, The Legend Of Hell House will thrill and delight veteran horror fans from the first creaking door to the very last slithering shadow.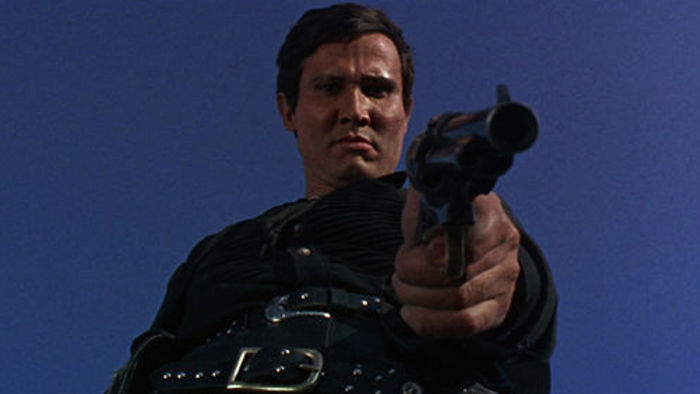 The Hills Run Red (1967) - A man recently released from a five-year prison sentence seeks vengeance against the former friend who has violated his trust and sought his death. Starring Thomas Hunter, Henry Silva, and Dan Duryea. (16x9 2.35 letterbox)
Apache (1954) - When he is captured and taken away from his homeland, Massai (Burt Lancaster) makes a daring escape and makes the journey home, with his former captors in hot pursuit. (16 x 9 1.78 Full frame)

Gene Autry is the only entertainer with all five stars on Hollywood's Walk of Fame, one each for Radio, Recording, Motion Pictures, Television and Live Performance. He was the silver screen's first singing cowboy and is credited with creating the genre of the musical B Western. As the star of 89 feature films, Gene brings music, comedy and action to each of his roles. Now, for the first time on DVD, Gene Autry's rollicking big screen adventures and unforgettable tunes are brought home in these Western classics, fully restored and uncut from Gene Autry's personal film archives.