Blue collar. Blu-ray.
Shout! Factory presents a double shift of hardworking comedies for all you nine-to-fivers with Easy Money and Men At Work.
EASY MONEY (1983, Rated R)
No cheating! No gambling! No booze! No smoking! No pizza! No nothin'! Monty Capuletti (comedy legend Rodney Dangerfield) is a hard-living baby photographer with a family that'd drive anyone to drink. But when his mother-in-law passes away, the irresponsible Monty stands to earn a big inheritance… if he can give up all of his well-worn vices for a full year. With temptation around every corner, can Monty give up his ways of hard living for some Easy Money?
With a terrific supporting cast including Academy Award®-winning actor Joe Pesci (Goodfellas) and Jennifer Jason Leigh (Fast Times At Ridgemont High), Dangerfield's respectable talents are on full display in this comedy favorite…as always, he makes getting big laughs look Easy.
MEN AT WORK (1990, Rated PG-13)
The laughs don't stop with Charlie Sheen and Emilio Estevez in the anything-but-trashy comedy Men At Work. Rebellious garbage collectors Carl (Sheen) and James (Estevez) are always up to mix a little mischief with their sanitation engineering. But when they discover a little something extra in their usual pick-up (the body of a local politician), the two find themselves in more trouble than usual. Something about all this stinks worse than the garbage they collect — and it could easily spell doom for both their town and their lives!
Featuring Leslie Hope and Keith David (They Live) and written and directed by Estevez, Men At Work is a comedy you can't refuse (get it?)!
---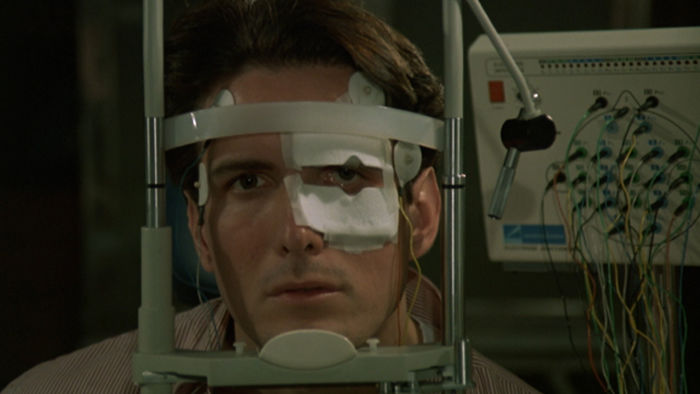 A Double Feature Of Insane Horror Awaits You…
METAMORPHOSIS (1989, Rated R)
First up is the science-fiction/horror of Metamorphosis! When his experiments in genetics are mocked by his colleagues, maverick scientist Dr. Peter Houseman takes extreme measures to prove that his untested anti-aging serum works. Injecting himself with his miracle "cure," he soon experiences a terrifying change within himself that threatens not only the lives of those around him, but also his own sanity. From cult cinema mainstay George Eastman, Metamorphosis proves that nightmares may change, but fear is forever!
BEYOND DARKNESS (1990, Not Rated)
Next, take a terrifying trip into a world beyond fear, beyond belief… Beyond Darkness. When a man of God and his loving family move into a new house, they think they've found the perfect home…until they discover that their new digs were once the location where a coven of witches were burned at the stake! It's only a matter of time before the radio starts blaring satanic chants and the cutlery takes on a mind of its own. Will the awakened evil in this house have its final revenge, or can a plucky priest fend off what lurks Beyond Darkness? This tale of terror comes from Claudio Fragasso, the director of Troll 2 (so you KNOW it's good!).
---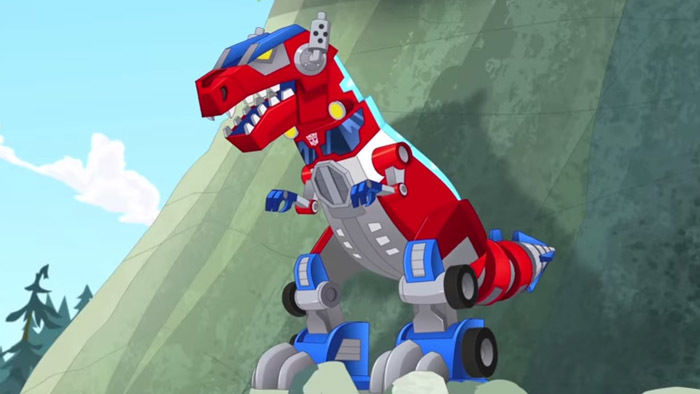 More Fun With Everyone's Favorite DINOBOTS!
Optimus Prime, Chase, Heatwave, Blades and Boulder are back for more rescuing adventures in Griffin Rock! This time, their adventures are going to be huge — and prehistoric! That's right! The Dinobots are back and they're bringing big fun back to Griffin Rock!
---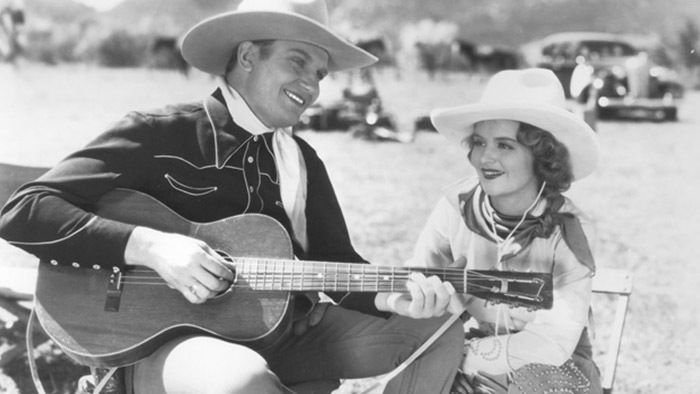 Gene Autry is the only entertainer with all five stars on Hollywood's Walk of Fame, one each for Radio, Recording, Motion Pictures, Television and Live Performance. He was the silver screen's first singing cowboy and is credited with creating the genre of the Musical B-Western. As the star of 89 feature films, Gene brings music, comedy and action to each of his roles. Now, for the first time in a DVD Collection, Gene Autry's rollicking big-screen adventures and unforgettable tunes come home in these Western classics, fully restored and uncut from Autry's personal film archives.
THE SINGING COWBOY
When Gene Autry's boss is murdered, Gene becomes the guardian of his little girl. The child is seriously injured in a stable fire and needs a lifesaving brain operation. Gene and his pal, Frog Millhouse, soon organize a hillbilly orchestra to raise money for the surgery and utilize the new medium of television to reach a bigger audience. Tune in to see if the Singing Cowboy captures the murderer and saves the child! (1936)
GUNS AND GUITARS
Gene Autry and Frog Millhouse are musical members of a traveling medicine show who land in the midst of a Texas cattle war. With the daughter of the sheriff to assist him, Gene blazes into action with bullets, ballots, and ballads to clean up the crooked cattlemen and their quarantined cattle. Smiley Burnette and Dorothy Dix join your singing saddle star in the thundering thrills! (1936)
ROUND-UP TIME IN TEXAS
Rancher Gene Autry is summoned to South Africa by his brother Tex who discovered a diamond mine in the Valley of Superstition and is in desperate need of horses. Once in Africa, Gene and his pal, Frog Millhouse, soon learn that Tex is missing and framed for the murder of his mining partner. Tricked into possessing illegal diamonds by a sinister saloon owner, Gene and Frog escape into the jungle to find Tex and uncover the truth. Wild lions, a vine-swinging gorilla, and savage Zulu natives make this an unusual musical Western. (1937)
SPRINGTIME IN THE ROCKIES
When cattle-ranch foreman Gene Autry learns that the new ranch owner, Sandra Knight, plans to raise sheep on a "scientific basis," he must convince her to sell them as they will ruin the land. She refuses, leaving Gene and Frog Millhouse to devise a plan to discourage her so that she'll move back East. Soon a crooked cattle dealer takes advantage of the situation, leading to further complications for Gene. (1937)