FATE OF LEE KHAN
Directed by the great King Hu (Come Drink With Me, Dragon Inn), Fate Of Lee Khan revolves around a showdown between warriors on different sides of a civil war and stars Li Hua Li (Boxer Rebellion), Roy Chiao (Bloodsport), Feng Hsu (A Touch Of Zen) and Angela Mao Ying (Hapkido).
SHAOLIN BOXERS
Chuan Tai, master of the Shaolin School, hopes that if he can win the annual martial-arts tournament, he can help the villagers, who are under the tyranny of an evil security squad controlled by Ho Yung in Shaolin Boxers. James Tien (Fist Of Fury, The Big Boss) stars.
THE YOUNG DRAGONS
Following the Chinese Revolution, a gang of bandits prey on the inhabitants of a village. The leader, Lung, kills the local police officer. The victim's daughter swears that she will one day have revenge. Cheng Lei, Chiang Nan and Chin Yuet Sang star in The Young Dragons, directed by John Woo (Mission Impossible II, Face Off).
THE SHAOLIN PLOT
An evil prince scours the earth collecting the greatest kung fu manuals…usually by force. He disguises himself as a student and enters a Shaolin Temple hoping to get his hands on their sacred manuals in The Shaolin Plot. Sammo Hung Kam-Bo and James Tien star.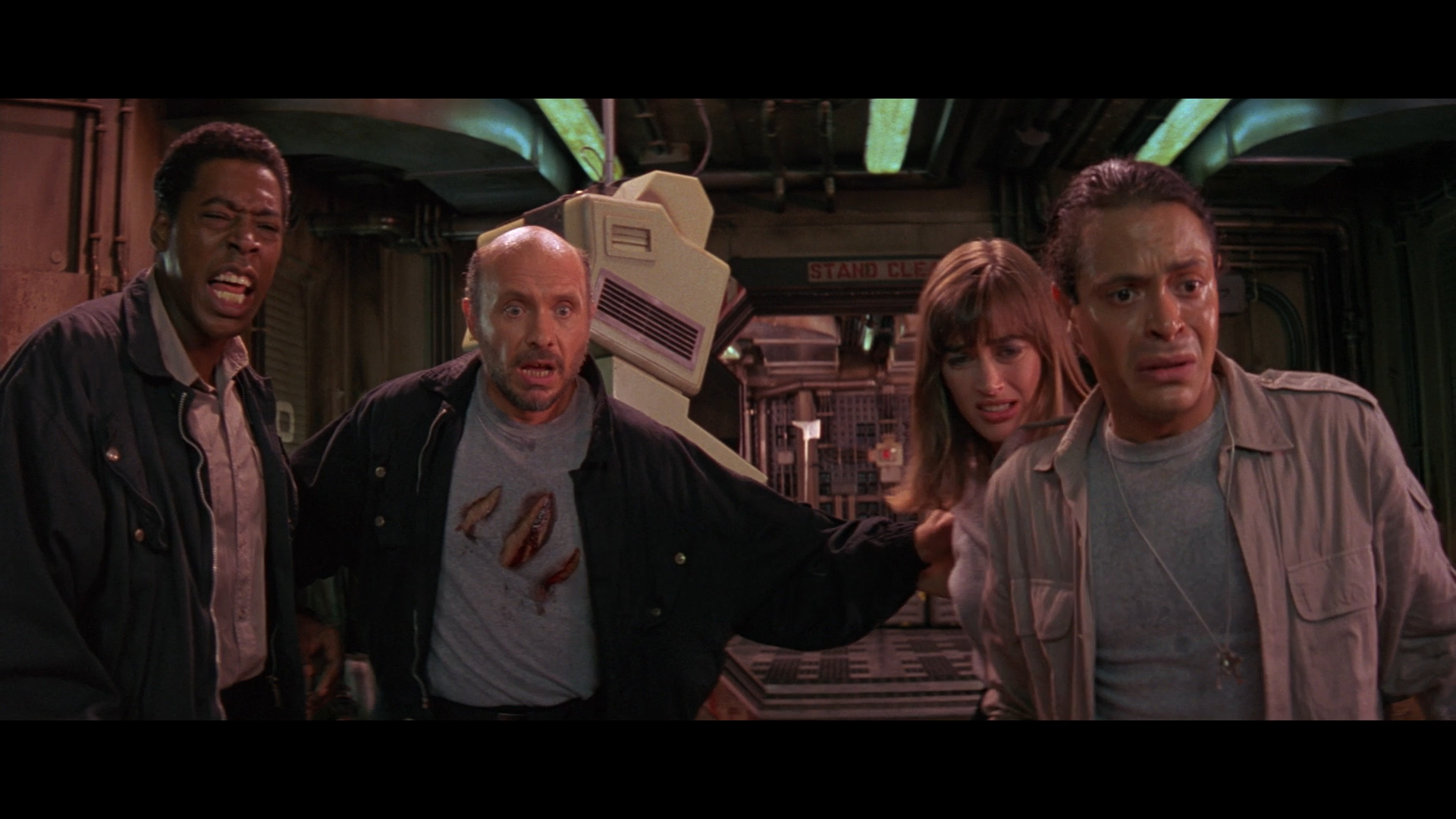 "Alien underwater!" – The Los Angeles Times
On the dark and forbidding ocean floor, the crew of a deep-sea mission rig discovers a sunken freighter that harbors a deadly secret: a genetic experiment gone horribly wrong. With a storm raging on the surface and no hope of rescue, the captain and his team are propelled into a spine-tingling battle for survival against the ultimate foe – a hideous monster that cannot die...and lives to kill!
Starring Peter Weller (Robocop), Amanda Pays (Max Headroom), Richard Crenna (First Blood), Daniel Stern (Home Alone) and Ernie Hudson (Ghostbusters) and directed by George P. Cosmatos (Tombstone, Of Unknown Origin), Leviathan features a solid script by veteran screenwriters David Peoples (Blade Runner) and Jeb Stuart (Die Hard, The Fugitive) and amazing creature effects by the one and only Stan Winston (Aliens, Predator, Terminator 2, Jurassic Park).
Comedy legend Bob Newhart is back as Dick Loudon in Newhart: The Complete Fourth Season of the Emmy®-nominated sitcom classic brought to you by Shout! Factory.
In this season, which originally aired on CBS from 1985-86, life at the Stratford Inn gets even more eccentric for Dick and his wife Joanna (Mary Frann). But in their little Vermont town, and for their friends George (Tom Poston), Stephanie (Julia Duffy) and Michael (Peter Scolari), 'eccentric' is business as usual! It all adds up to a series of fresh and delightful events at the Stratford that you'll love with no reservations.
All twenty-four Season 4 episodes, available on DVD for the first time, are sure to please both newcomers and returning guests of the Loudons. Sit back and enjoy Newhart: The Complete Fourth Season with your brother Darryl…and your other brother Darryl.
"Between the world we see, and the things we fear... there are doors. When they are opened... nightmares becomes reality. These are the true stories of the innocent and the unimaginable."
New Dominion Pictures and Timeless Media Group present A Haunting: Season Six, four chilling tales of the supernatural that take you inside real-life horror stories, with each one-hour episode featuring eyewitness accounts and cinematic re-enactments of some of the most spine tingling and inexplicable stories ever recorded.