"This is our world now… the world of the electron and the switch, the beauty of the baud." - The Mentor, The Hacker's Manifesto
While practicing the tricks of the trade, a neophyte "hacker" accomplishes the nearly impossible: he hacks the highly secured computer at the Ellingson Mineral Corporation. But in doing so, he unknowingly taps into a high-tech embezzling scheme masked by a computer virus with the potential to destroy the world's ecosystem! And when the young hacker and his pals are targeted for the crime, the group must launch a massive cyberspace attack — one that will hopefully clear their names and prevent ecological disaster.
By launching the careers of Jonny Lee Miller (Elementary) and Academy Award®-winner Angelina Jolie (1999 Supporting Actress, Girl, Interrupted), Hackers became an underground hit instantly, inspiring music and fashion for the brand-new Internet culture, and has been even hailed as prophetic in its use of computers and hacking.
---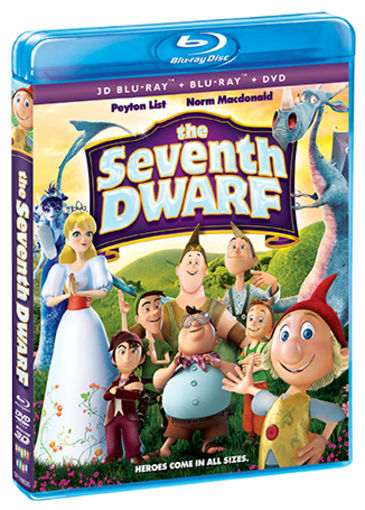 Join All Seven Dwarfs in an Adventure as Big as They are Small!
It's the eve of Princess Rose's 18th birthday. Everyone in the kingdom has come to the castle to celebrate including Snow White, the Seven Dwarfs, Cinderella and Red Riding Hood. But just before the stroke of midnight, Bobo, the youngest dwarf, accidentally pricks the finger of Princess Rose (a.k.a. Sleeping Beauty) with a cursed needle and sends the kingdom into a century-long slumber! To find Rose's true love, Jack, to save her with a kiss, Bobo and the other six dwarfs must go on a treacherous journey, face a fiery dragon and outwit the jealous, scheming and evil witch, Dellamorta!
This hilarious mash-up of the best classic fairy tales for young and old alike, features a winged dragon, a brave little dwarf, non-stop laughs and toe-tapping songs!
---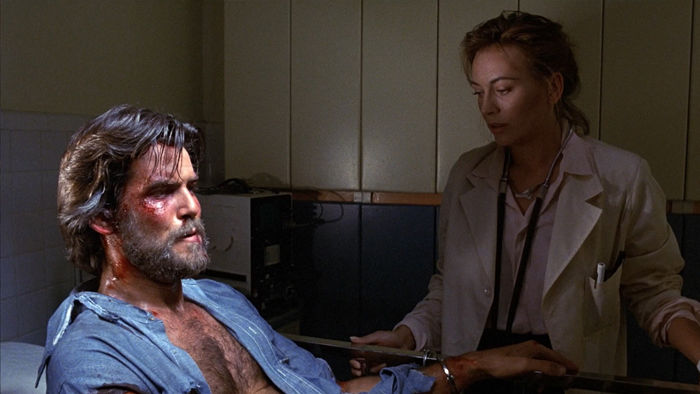 There are angels who patrol Los Angeles. And then there are the Nomads.
Lesley-Anne Down (Sphinx, Death Wish V) "gives a riveting... performance" (L.A. Weekly) and Pierce Brosnan (GoldenEye, The November Man) is top-notch in "the most stylish supernatural-themed chiller... since Carrie" (Variety)! Also starring Adam Ant (Slam Dance), Mary Woronov (Death Race 2000) and Frank Doubleday (Escape from New York) and written and directed by John McTiernan (Predator, Die Hard, The Hunt for Red October), Nomads is a "chiller thriller [that's] brimming with menace and suspense" (Judith Crist)!
They creep. They kill... and no one knows who they are or where they came from. But when these rootless, demonic spirits descend on a determined doctor, all hell breaks loose. Bitten by a dying madman named Jean Pommier (Brosnan), Dr. Eileen Flax (Down) becomes the vessel for his turbulent and insane thoughts. Thrust into his last days, she is shocked to discover the existence of mysterious and murderous demons on a quest for destruction... and begins her own quest to somehow stop them before she joins Pommier in his horrifying fate!
---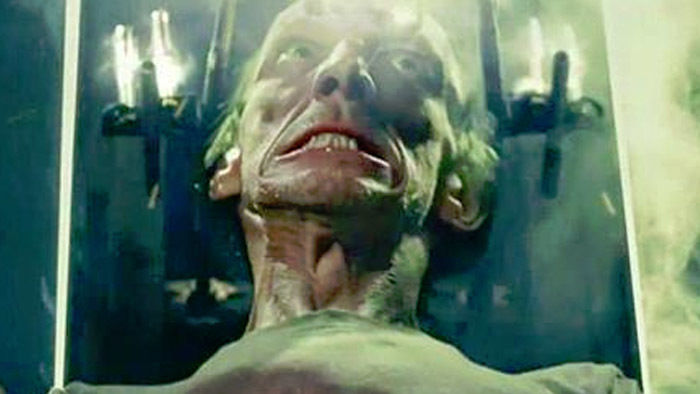 "Ejecta… is a very tense science-fiction ride." – Ryan Larson, ShockTillYouDrop.com
"If you're a fan of alien abduction films, this is the movie for you." – William Brownridge, Toronto Film Scene
A horrific alien invasion forces two men to fight for their lives during one universe-altering night of terror. This nerve-shredding film stars Julian Richings (Cube, X-Men: The Last Stand) in a tour-de-force performance as William Cassidy, a man who, following decades of frightening extraterrestrial encounters, is now trapped in a living hell of fear and paranoia. On the evening of a massive solar flare, Cassidy invites paranormal researcher Joe Sullivan (Adam Seybold, Exit Humanity) to his secluded home in the woods. What occurs there will change both men — and possibly the Earth — forever. Lisa Houle (Pontypool) and Dee Wallace (The Howling) also star.
---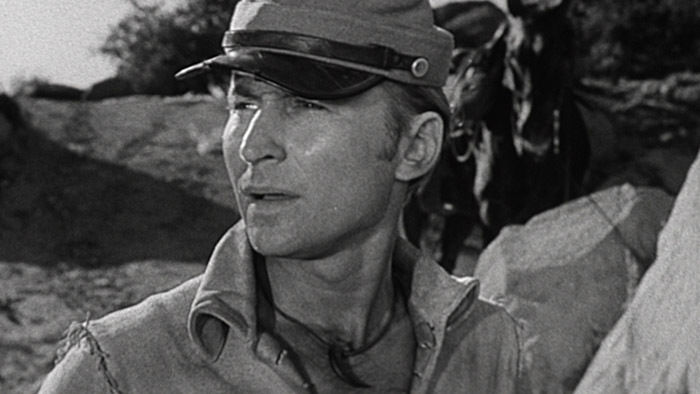 'Til his dyin' breath, he'd search his soul and gamble with death.
Finally available in a fully authorized, complete series collection, The Rebel rides into your living room on DVD!
The Rebel follows the exploits of former Confederate soldier Johnny Yuma. Haunted by his experiences in the Civil War, and obsessed with chronicling his adventures in his journal, the young and intense Yuma wanders the West in search of causes to champion, wrongs to be righted… and his own inner peace. With both a revolver and a double-barreled shotgun at the ready, Yuma is more than a match for anyone who crosses his path!
Featuring the classic theme song and a stampede's worth of guest stars (including Jack Elam, Agnes Moorehead, Dan Blocker, Soupy Sales, Robert Vaughn, and Leonard Nimoy), The Rebel: The Complete Series is cause for fans of classic television westerns to rejoice. Includes all 76 original episodes!
---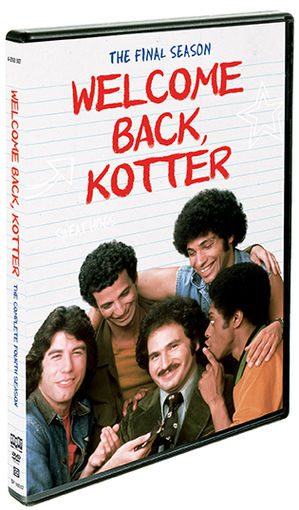 "Dear Mr. Kotter,
Please excuse Juan from being absent yesterday. He was at home watching Welcome Back, Kotter: Season Four on DVD. The 23 episodes in this collection caused Juan to laugh so much that his sides are still aching.
Signed, Epstein's Mother"
All 23 Episodes!
Originally airing on ABC from 1978 to 1979, Season Four has some big changes in store for the gang at James Buchanan High School. Mr. Kotter (Gabe Kaplan) gets promoted from teacher to Vice Principal, which causes some of his students to consider dropping out. The Sweathogs also invite a new member to their ranks – the slick-tongued Southerner Beauregarde "Beau" De LaBarre (Stephen Shortridge). And in perhaps the most surprising situation of all, the oddball Horshack (Ron Palillo) finds love and gets married!
The final season of one of the 1970's most fondly remembered sitcoms, Welcome Back, Kotter: Season Four also features Lawrence Hilton-Jacobs, Robert Hegyes, John Sylvester White, Marcia Strassman and John Travolta (who would, of course graduate to be one of Hollywood's biggest stars.) Complete your collection and welcome back your memories of a television classic.