2021: An invading race of aliens known as the Heavies are narrowly defeated in the First Earth War. But thousands of them were left behind as a new war on terror rages. In the aftermath, a series of remote operating bases are created to defend the planet. Three Seven is the deadliest, positioned in the most hostile place on Earth.
A documentary film crew is sent to record daily life in Outpost 37, where the men, led by hardened commander Captain Spears (Rick Ravanello, Dark Haul), are under constant enemy fire. When a member of the crew disappears during a Heavy ambush, the unit launches a raid deep into enemy territory to rescue him… and make a terrifying discovery.
Directed by Jabbar Raisani (Visual Effects Supervisor on Game Of Thrones, Machete, Predators), this explosive actioner is a non-stop barrage on the senses and a first-rate science-fiction masterpiece.
---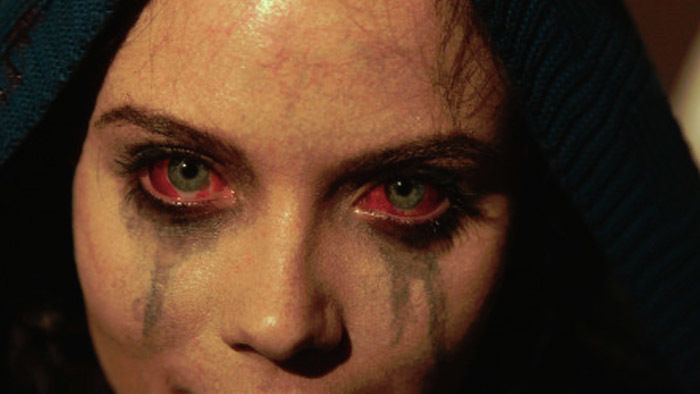 From the writer/director of Grace comes "a compelling tale of psychological erosion and spectral doom." – Blu-ray.com
"Fun, supernatural teen horror" – CinemaSlasher
This truly frightening, modern ghost story follows Daniel Williamson (Keir Gilchrist of It Follows, United States Of Tara and Dead Silence), a 17-year-old boy under house arrest for cyber-stalking a classmate. With his mother away on business, obsessive Daniel flirts with the idea of reconnecting with the classmate, Mona (Grace Phipps of Fright Night). But fate has different ideas for him when Mona is driven to desperate measures and Daniel discovers that someone – or something – is now stalking him. With the tables turned, Daniel becomes trapped in a house he cannot leave… with a malicious presence he can't escape.
Also starring Peter Stormare (Fargo, Anamorph, 8MM, The Last Stand), Dark Summer combines "eerie elements, strong performances [and] a swirling nightmare of dubious motivations" (Blu-ray.com) into a jarring wallop of a film with "a gleefully dark finale" (About.com) that will leave you reeling!
---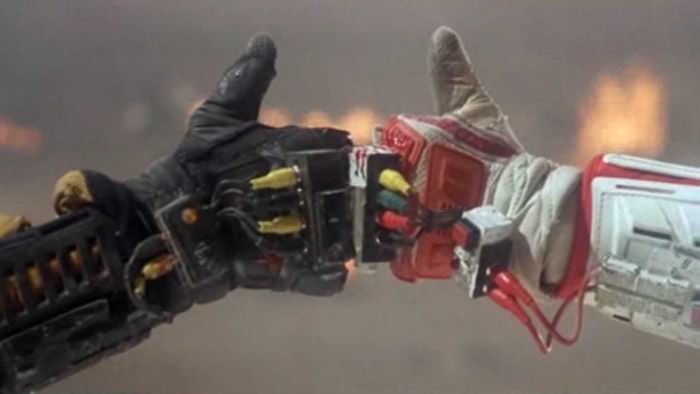 Warfare, advanced and upgraded!
From the mind of cult favorite director Stuart Gordon (Re-Animator, From Beyond) comes Robot Jox, a thrilling sci-fi adventure finally available on Blu-ray from Shout! Factory.
In a future world where war has been outlawed, international disputes are settled in a single winner-takes-all fight between two of the ultimate killing machines. Massive, menacing and made-to-destroy, these human-piloted combat 'bots square off to determine global supremacy. But when tragedy strikes during a crucial battle and treacherous espionage raises the stakes, will veteran robowarrior Achilles walk away from the game for good… or take his revenge against his rival pilot, the homicidal Alexander?
Starring Gary Graham (TV's Alien Nation), Paul Koslo (Voyage of the Damned) and Anne-Marie Johnson (TV's In The Heat of the Night), this riveting (riveted?) sci-fi actioner will crush your burning desire for giant robot-on-robot action!
---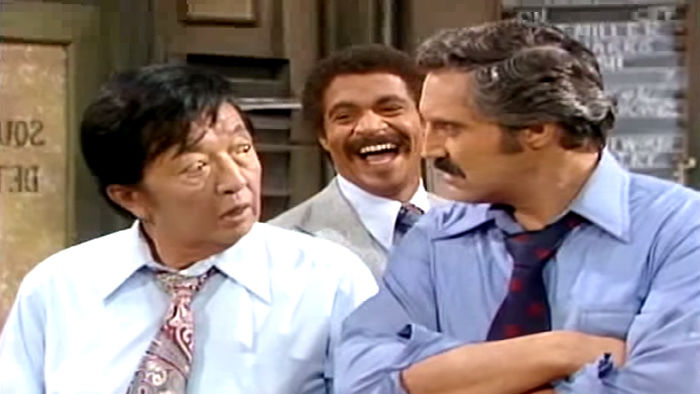 The detectives of the 12th Precinct work their last shift.
An Emmy® Award-winning comedy classic comes to an end in Barney Miller: The Final Season. Acclaimed throughout its eight-season run, Barney Miller remains a beloved sitcom to this day for its quirky yet humanistic exploration of the lives and exploits of a police squad in New York's Greenwich Village. A comedic peek into the world of the American Everyman, Barney Miller's approach to television comedy is reflected in the many programs that have followed in its wake and taken inspiration from its distinct style and humor.
Hal Linden, Max Gail, Ron Glass, Steve Landesberg, Ron Carey, and James Gregory star in this twenty-two episode collection commemorating the final season of a true original. It's time to close the case – and complete your collection.