The Enchanted Tale of The Last Unicorn!
Upon hearing that she may be the very last of her kind on Earth, a Unicorn (Mia Farrow) goes in search of others like her. Her quest won't be easy, as it leads her straight to the evil King Haggard (Christopher Lee) and his infamous Red Bull! And the journey is made even more complicated when, to protect her from the envious wrath of Haggard, a spell is cast to turn the Unicorn into the Lady Amalthea, a beautiful, young human woman. But with this new body comes new thoughts and feelings, such as love for Haggard's son, Prince Lir (Jeff Bridges). Will Amalthea get lost inside this new body? Will she meet the fate of the other Unicorns? Or will she be able to defeat Haggard and his Red Bull with the aid of her friends, Schmendrick the bumbling magician (Alan Arkin) and Molly Grue (Tammy Grimes)?
From Arthur Rankin, Jr. and Jules Bass (The Hobbit), comes a magical adventure with an all-star cast, including Mia Farrow, Jeff Bridges, Christopher Lee, Alan Arkin, Tammy Grimes, Angela Lansbury, René Auberjonois and Robert Klein, and unforgettable songs from the rock band, America! The original, uncut version of The Last Unicorn is proudly presented with a stunning new transfer and new bonus materials!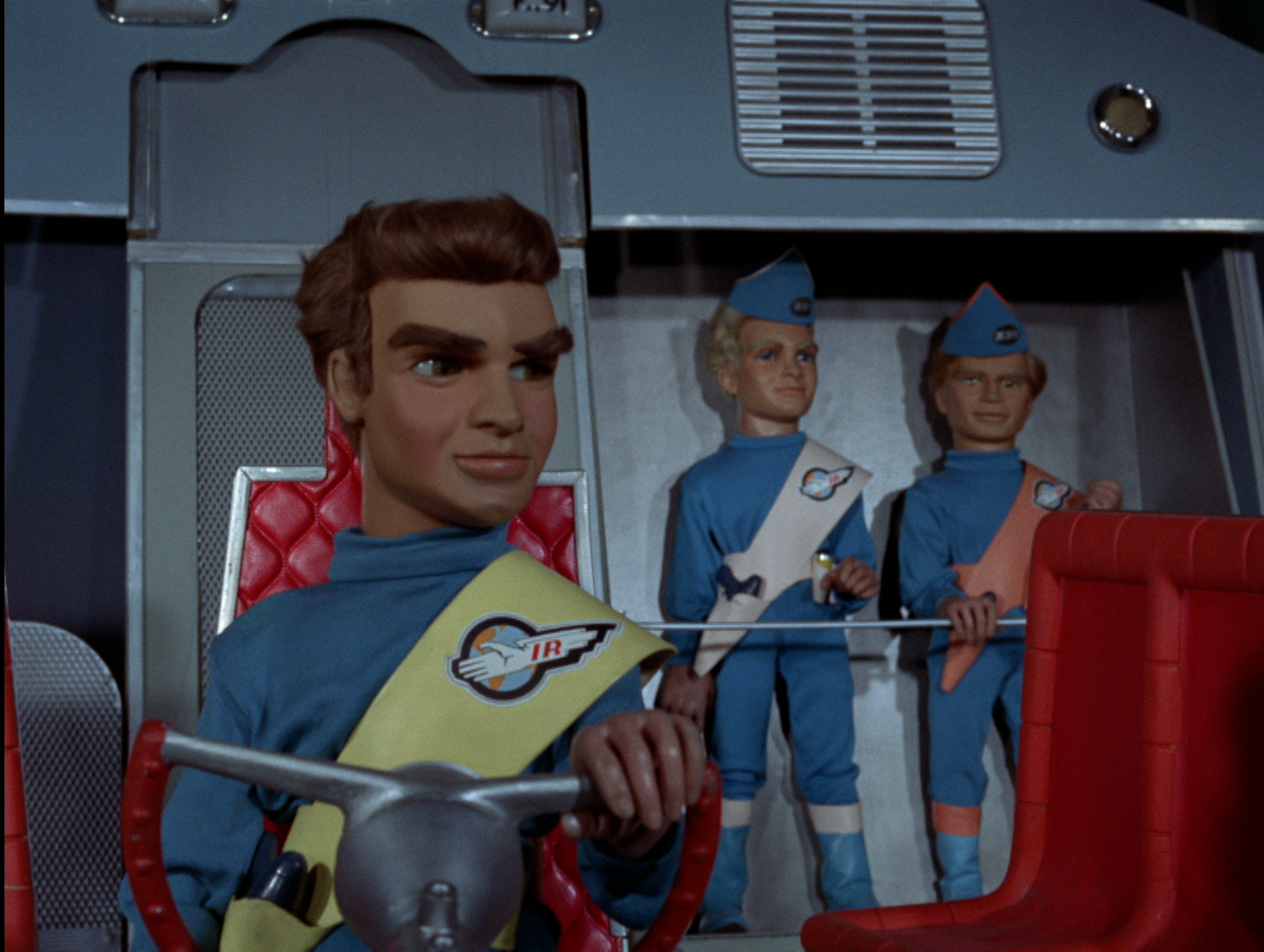 Thunderbirds ARE GO!
The SUPERMARIONATION cult television classic leaps into the stratosphere of fun and excitement with Thunderbirds: The Complete Series! Operating from a top-secret island base in the year 2065, the team at International Rescue- intrepid Jeff Tracy and his valiant sons Scott, John, Virgil, Gordon, and Alan- engage in a never-ending humanitarian crusade to protect the innocent. Traveling via land, sea, air, and space in their fantastically advanced vehicles, the Tracys take on the most impossible of missions with courage, honor… and their greatest strength of all: the power of family.
The crown jewel of Gerry Anderson's visionary creative oeuvre, Thunderbirds promises audiences both young and young-at-heart an outstanding showcase of thrills, action, and adventure-with no strings attached (okay, maybe some strings.)
Blast off with the team at International Rescue in 5…4…3…2…1...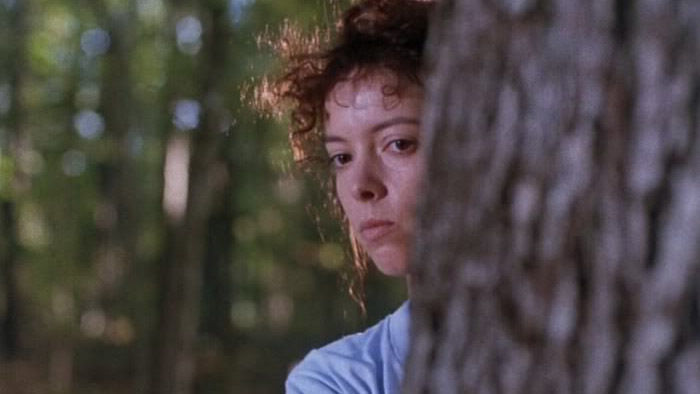 Welcome to Camp Rolling Hills! Meet your camp counselor, Angela Baker! She's the kind of counselor who enjoys camp songs, nature walks, board games and… murder.
Five years after the horrific slaughter at Camp Arawak, Angela (Pamela Springsteen, Fast Times at Ridgemont High) has created a new position for herself as a counselor at Camp Rolling Hills. Angela is about to teach "bad campers" a brutal lesson in survival when they are sliced, stabbed, drilled… and much worse. Renée Estevez (Heathers, Intruder) and Walter Gotell (The Spy Who Loved Me) co-star in this outrageous sequel to the original cult classic.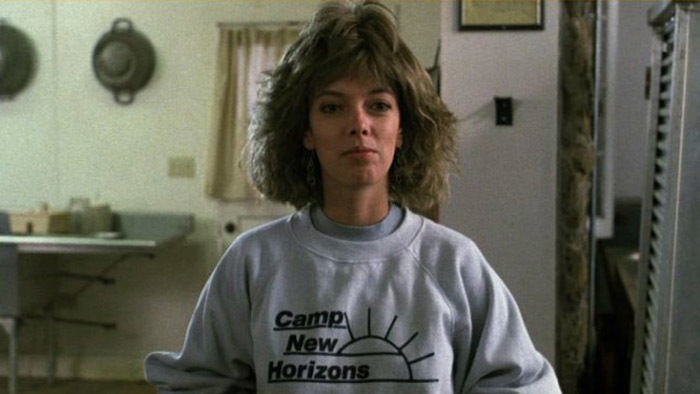 Welcome to Camp New Horizons, where an autumn retreat brings together a group of obnoxious rich kids and surly city thugs for an "experiment in sharing." Under new inept management, this is the ideal setting for notorious psychopath Angela Baker (Pamela Springsteen, Sleepaway Camp II: Unhappy Campers) to join the camp and do what she does best – eliminating "immoral" teenagers with everything from a knife to a lawnmower. Michael J. Pollard (House of 1000 Corpses, Bonnie & Clyde), Tracy Griffith (Fear City, The First Power) and Jill Terashita (Night of the Demons) co-star in this third installment of the cult series.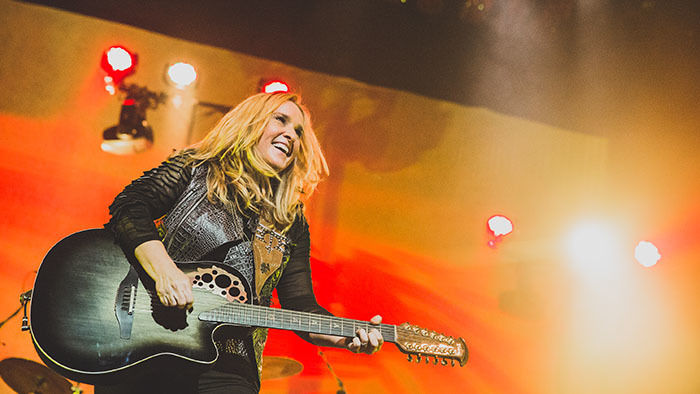 On December 12, 2014, at the historic Orpheum Theater in downtown Los Angeles, Melissa Etheridge played the final night of her national This Is M.E. tour. The show featured Melissa and her band in top form, performing new songs from her thirteenth studio album, This Is M.E., such as "Take My Number" and "A Little Bit of Me," as well as classic hits including "Come To My Window," "I'm The Only One" and "Like The Way I Do."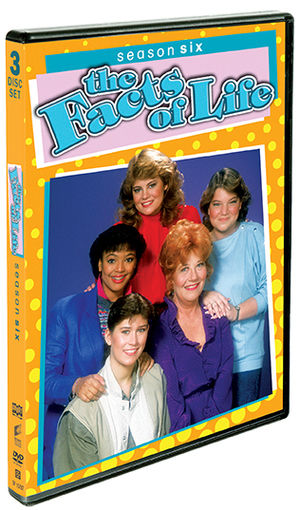 A classic sitcom — and that's a Fact! Mrs. Garrett and her girls — Blair, Natalie, Tootie and Jo — are back with another batch of freshly baked episodes filled with humor and heart in the sixth season of The Facts of Life.
Season Six finds the girls dividing their time between working at Mrs. Garrett's gourmet food shop, Edna's Edibles, and exploring an ever-expanding world and all the challenges that lie ahead as they launch themselves into young adulthood. Through it all — from a hurricane-battered spring break in Fort Lauderdale to a memorable night of cruising in Peekskill — Mrs. Garrett's four young charges learn that the one thing you can always count on is friendship.
Featuring Charlotte Rae, Lisa Whelchel, Mindy Cohn, Kim Fields and Nancy McKeon, The Facts of Life: Season Six is another terrific outing from one of America's most adored situation comedies, and a must-have for fans.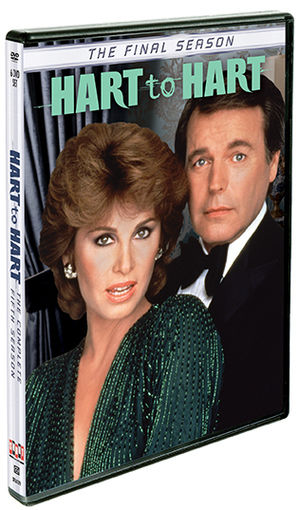 All 22 Episodes from the Fabulous Final Season.
Robert Wagner (It Takes A Thief) and Stefanie Powers (The Girl From U.N.C.L.E.) return as your favorite glamorous gumshoes Jonathan and Jennifer Hart in the fifth and final season of Hart to Hart! With their loyal friend and servant Max (Lionel Stander) by their side once again, the Harts are ready to take you to new heights of intrigue and elegance in these final twenty-two episodes of their hit series.
Created by Sidney Sheldon, both a bestselling novelist (Master of the Game, Windmills of the Gods) and hit television producer (I Dream of Jeannie, The Patty Duke Show), Hart to Hart is a smart and sexy detective drama featuring sparkling and witty dialogue, gorgeous costumes, and jet-setting thrills. Your friends at Shout! Factory think that you'll definitely want to add this final season to your collection — cross our Hart and hope to die.