Crumbling castles, frightening spirits, beautiful horses and a plucky, fearless heroine all come together in this magical "quest" film, set in the starkly beautiful landscapes of rural Ireland.
Mickey Miller is a thoroughly modern 12-year-old New Yorker who has little enthusiasm for her mother's plan to take her and her little brother to start a new life Longwood, a windswept town in Ireland. Their arrival in Longwood, however, coincides with the return of the Black Knight, a legendary ruler whose appearances always mean that something evil is going to happen. Realizing that she is directly linked to the story of the Black Knight, Mickey and her new friend Sean – along with Silver, the wildest, most untamable horse in the stalls of a nearby castle – set out to redeem the knight. But first she must save a precious herd of white horses and thwart the plans of a greedy, ambitious woman – a mighty handful even for the bravest girl!
---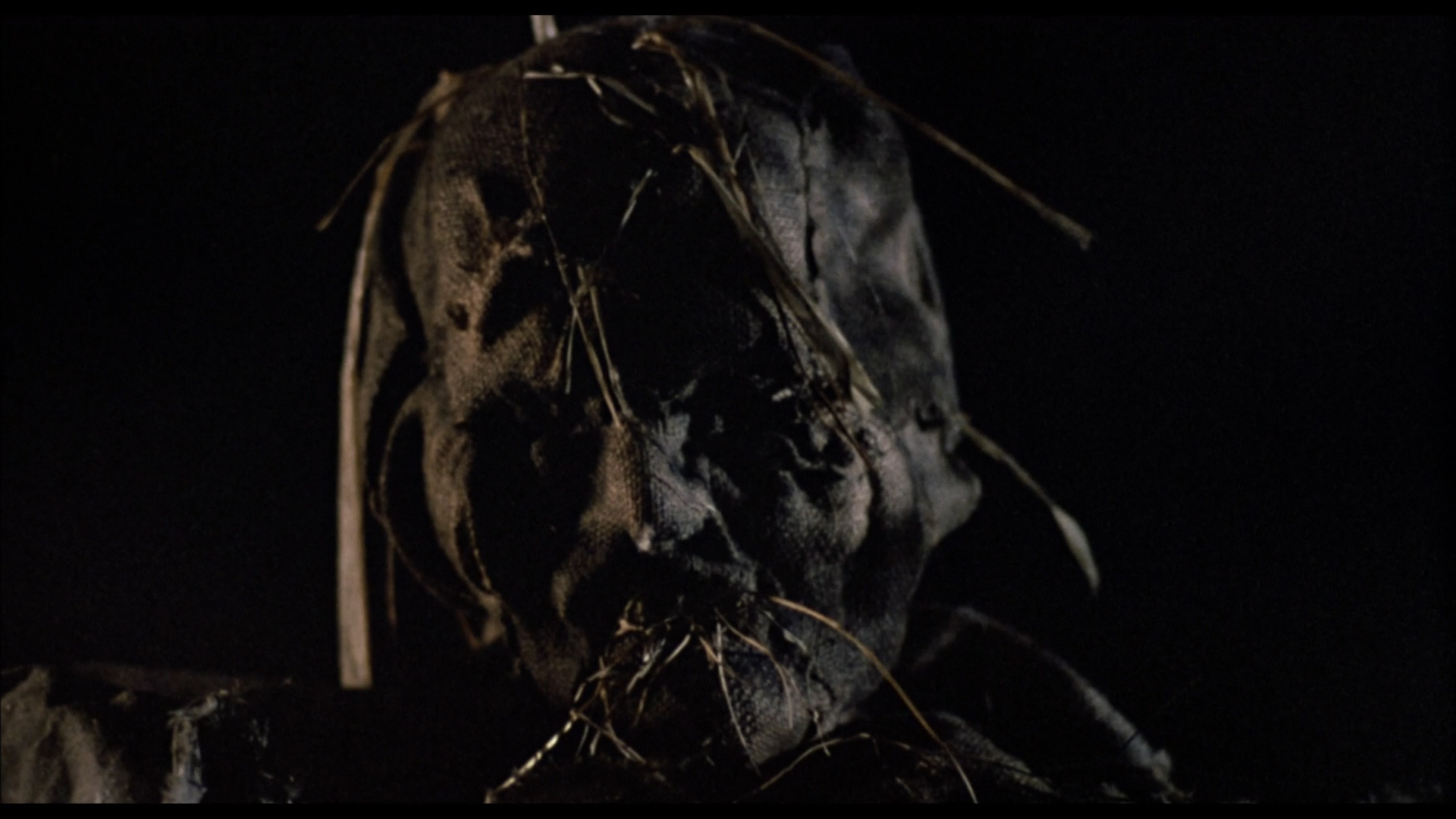 "Imaginative, mean-spirited, and goofy in perfect proportions, Scarecrows reps an intense and technically astute action/horror hybrid..." – TwitchFilm.com
"Frightening! Incredible, bone-chilling! [And] bathed in dark atmosphere!!" – Arrow in the Head
After a band of ex-military criminals pulls off a multi-million dollar heist, they hop aboard a plane headed for Mexico. But when one of their own betrays them, they suddenly find themselves on the ground and on the run through a field of scarecrows near an abandoned farmhouse. And as night sets in, the real nightmare begins. The men discover that there's a reason the farmhouse is empty... and now those who thought they were the hunters are being hunted by an unimaginable and malevolent force!
---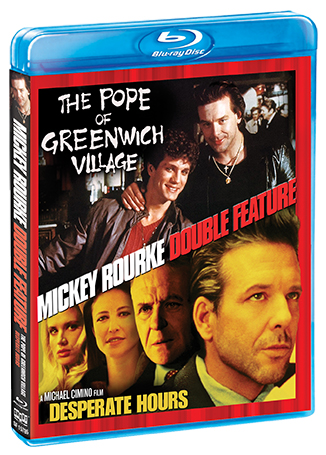 Academy Award® Nominee Mickey Rourke Stars In Two Modern Classics!
The Pope Of Greenwich Village
Mickey Rourke (Sin City), Eric Roberts (Runaway Train) and Daryl Hannah (Blade Runner) "create emotion-charged characters who tingle with energy and play with conviction" (The Hollywood Reporter) in this modern-day classic.
In New York's Little Italy, smooth-talking hustler Charlie (Rourke) works in a restaurant and dreams of one day buying his own with his girlfriend Diane (Hannah). His wiry wheeler-dealer cousin Paulie (Roberts) waits tables, skims money off checks and is always scheming to score big. But they're all about to pull a scam on the wrong guy: Eddie (Burt Young, Rocky), the Mafia King of Greenwich Village! Now these small-time con men are in big-time trouble – trouble so big that even their mobster uncle might not be able to save them!
Desperate Hours
From Oscar® winner Michael Cimino (1978 Best Director, The Deer Hunter) comes this taut psychological thriller about a family held hostage in their own home.
In dire need of a hideout, escaped convict Michael Bosworth (Mickey Rouke) uses his charming smile to gain entry into the posh home of Nora and Tim Cornell (Mimi Rogers and Oscar® winner Anthony Hopkins) and their two children. While waiting for his beautiful lawyer-turned-accomplice (Kelly Lynch) to arrive, Bosworth's smile soon explodes into homicidal rage when the Cornells desperately try to fight back. Holding the family at gunpoint and ruthlessly pitting husband against wife, Bosworth's fury escalates into a shocking night of terror and cold-blooded murder. Finally, the family is forced to take a stand that will either destroy them... or unite them as never before.