Fran-tastic!
That flashy girl from Flushing with the heart of an angel (and the voice of a slighty more nasal angel) is here at last in The Nanny: The Complete Series. Starring the one and only Fran Drescher in her signature role, The Nanny charmed television audiences throughout its six-season network run. Detailing the comic misadventures of the sweet and sassy Fran Fine (Drescher), her sophisticated employer, Broadway producer Mr. Sheffield (Charles Shaugnessy), his boisterous brood (Nicholle Tom, Benjamin Salisbury and Madeline Zima) and his wisecracking staff (Lauren Lane and Daniel Davis), each hilarious episode of The Nanny – many available on DVD for the first time – is a sure-fire dose of laughter and fun!
Both an homage to and a subversive take on the classic comedies of the Baby Boomer generation and featuring an unbelievably bright roster of hilarious guest stars, The Nanny is a delightful addition to your television collection – finally available in a complete series collection from your favorite video babysitter, Shout! Factory.
146 Episodes! 19 Discs!
---
A double feature of creepy crawlies!
EMPIRE OF THE ANTS
Brace yourself for mutant mayhem and pestilent payback in this "scary" (Los Angeles Times) creature feature about good bugs gone BAD! Starring Joan Collins (Dynasty, Tales From The Crypt), this incredible insect extravaganza is swarming with flesh-crawling chills, hair-raising thrills and spine-tingling terror. Directed by the great Bert I. Gordon (Attack Of The Puppet People, The Amazing Colossal Man, Village Of The Giants), Empire Of The Ants is a towering H.G. Wells tale come to terrifying life!
JAWS OF SATAN
Satan takes the form of a cobra in this spine-chilling tale of terror. Commanded by the Prince of Darkness, snakes terrorize a small town in Alabama just as the town's new dog racing park is about to open. The local doctor, the town priest and a "snake expert" must band together to save the town from his evil scheme! Fritz Weaver (Creepshow), Gretchen Corbett (Let's Scare Jessica To Death), Jon Korkes (Syngenor) and a young Christina Applegate (Married With Children, Streets, Anchorman) star. New High-Definition Transfer!
---
Nature strikes back!
THE FOOD OF THE GODS
Legendary director Bert I. Gordon (The Amazing Colossal Man, Attack of the Puppet People) – the father of the "gigantic creature" genre – delivers this spine-tingling tale of ecology gone berserk. Based on H.G. Wells' classic horror novel, The Food Of The Gods predicts a terrifying future where oversized animals are suddenly at the top of the food chain and ready to take over!
On a remote island, a mysterious substance is oozing from the ground. A farmer sees that it acts as a growth hormone and thinks his fortune is made. But when rats, chickens, worms and wasps begin sampling the potent substance, they morph into bloodthirsty giants! Now, it's up to the island's few residents and visitors to destroy "the food of the gods"... before the animals take over for good!
FROGS
"A shocker reminiscent of Alfred Hitchcock's The Birds" (Variety), Frogs is an amphibious horror flick teeming with thousands of nasty-tempered creatures that are hopping mad – and murderous.
Jason Crockett (Ray Milland, X: The Man With The X-ray Eyes) is an aging, physically disabled millionaire who invites his family to his island estate for his birthday party. The old man is more than crotchety... he's crazy! Hating nature, Crockett poisons anything that crawls on his property. But on the night of his shindig, it's nature's payback time, as thousands of frogs whip up every bug and slimy thing into a toxic frenzy until the entire environment goes environ-mental. Sam Elliott (The Legacy, Road House) and Joan Van Ark (The Last Dinosaur) also star. New High-Defintion Transfer!
---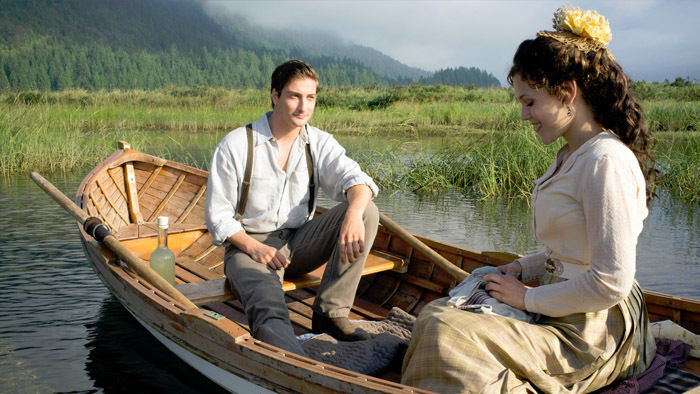 "Nostalgic… escapist fun like an evening of Downtown Abbey" – FilmIntuition.com
From celebrated author Janette Oke (The Love Comes Softly series) comes a rigorous and romantic adventure as epic as the wide frontier. Erin Krakow (Army Wives), Daniel Lissing (Eye Candy) and Lori Laughlin (Full House, 90210) star in When Calls The Heart, "a beautiful story with roots in relationships, self-empowerment, and the enduring power of love" (Common Sense Media).
Elizabeth Thatcher (Krakow) is an independent, strong-willed teacher who has foregone the life of the big city and found a job, a home – and romance with a handsome Mountie named Jack – in the small frontier town of Coal Valley. But when she learns that her mother has taken ill, she returns to Hamilton, her hometown, with Jack as her escort. Once in the comparably opulent Hamilton, Elizabeth and Jack are confounded by Jack's ne'er-do-well brother and Elizabeth's former suitor, Charles Kensington. But it is Elizabeth's father, William, who drives a wedge between them when he suggests to Jack that Charles would be a better match for his well-bred daughter.
---
A brilliant doctor vows revenge on a crazy sadistic killer following the murder of his wife… and devises the perfect assassination plan by turning a young woman into the most lethal assassin the world has ever seen. This outrageous plan will unfold in the killer's heavily fortified underground lair. The lethal assassin will be placed into a temporal state and sent into the facility as a dead body… but when she wakes, it is everyone else in the compound who will be deprived of their lives.
But there is one catch. What will she use as a weapon? The staff of the underground facility is armed with weapons that have fingerprint authentication systems so it's impossible for her to use their weapons. The doctor's genius plan is to surgically hide the gun parts into the woman's body, so she can rip off her stitches when she wakes, take out the parts, assemble the gun and become the ultimate Gun Woman.
From director Kurando Mitsutake, who dazed genre fans with his "Samurai Avenger: The Blind Wolf" comes an original kick-ass film, Gun Woman, starring rising Japanese action star Asami (The Machine Girl, Dead Sushi). Watch crazy meet crazier in this no-holds-barred revenge flick!
---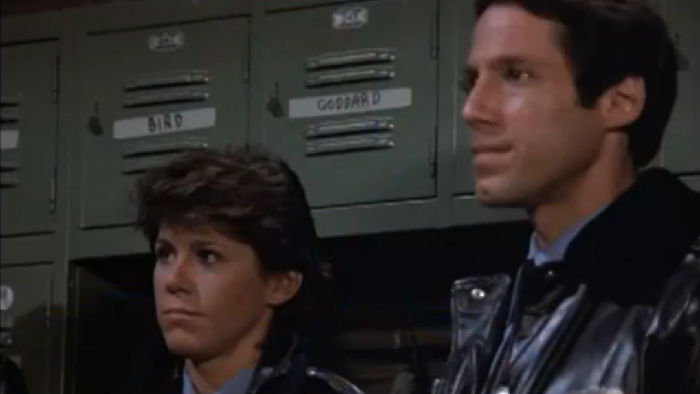 Ride along with the men and women of the Hill Street precinct in the fantastic fifth season of Hill Street Blues, the groundbreaking series created by Steven Bochco and Michael Kozoll that revolutionized the television cop genre and is universally hailed as one of the greatest programs in the history of television.
Combining gritty realism and surprising humor to document both the personal and professional challenges of the officers and detectives who protect and serve, the fifth season of Hill Street Blues continued the series' tradition of high-quality, compelling television. With top-notch writing, directing, and ensemble acting (from cast veterans Daniel J. Travanti, Veronica Hamel, Bruce Weitz, Barbara Bosson, Joe Spano, Betty Thomas as well as new arrivals Robert Prosky and Mimi Kuzyk), the fifth season of Hill Street Blues maintained the program's dominance as one of the greatest television series of its time, and further solidified its place as one of the all-time finest.
Featuring all twenty-three episodes.
---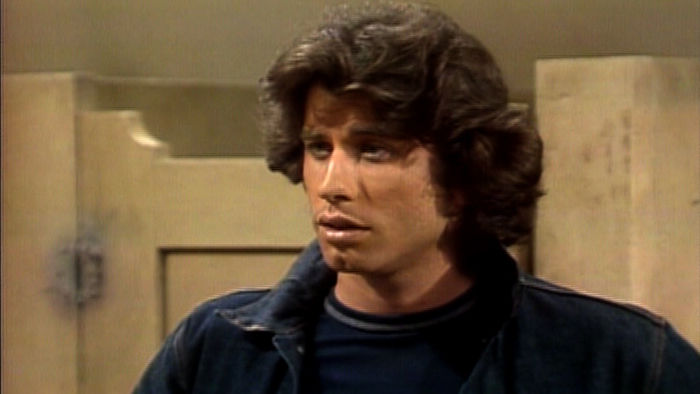 It's time to say 'Hi there' once again to the Sweathogs as a new year at James Buchanan High School begins in Season Three of Welcome Back, Kotter.
Among the highlights of this beloved comedy's hilarious third season: the lovable misfits of Kotter's class are about to start the eleventh grade, but their teacher (Gabe Kaplan) has other things on his mind – his loving wife Julie (Marcia Strassman) is about to give birth to twins! Barbarino (Oscar® nominee John Travolta) jeopardizes the Sweathogs' chances in a talent show when he falls in love with a competitor. Kotter's students encourage him to pursue his dreams of becoming a stand-up comedian. And former classmate 'Hotsy' Totsy (Debralee Scott, Mary Hartman, Mary Hartman) gets help from the gang in her hour of need.
Season Three of Welcome Back, Kotter's 27 episodes also feature your favorite Sweathogs – including Washington (Lawrence Hilton-Jacobs), Epstein (Robert Hegyes) and Horshack (Ron Palillo) – in stories filled with humor, hi-jinx, and heart.
---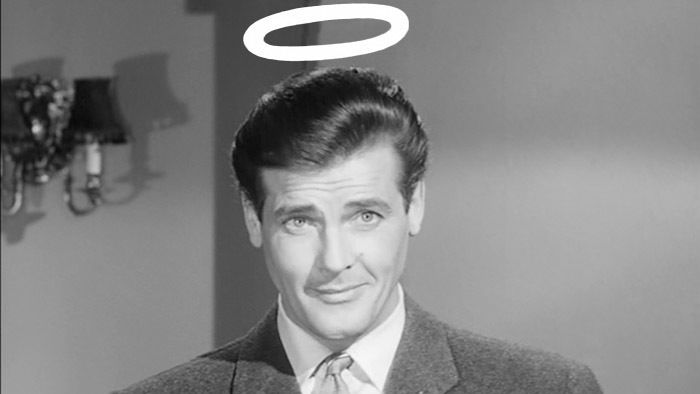 When sinners strike, call on THE SAINT!
Modern-day Robin Hood. Wealthy man of mystery. Debonair rogue. Call Simon Templar what you will, but never cross THE SAINT. A timeless figure of adventure since his creation by Leslie Charteris in 1928, The Saint has thrilled adventure aficionados with his exploits in a variety of media, including novels, movies, and radio—but nowhere was the dashing Mr. Templar more indelibly realized than in his 1960s television series, presented here in one outstanding collection: The Saint - The Complete Series.
Starring the perfectly-cast Roger Moore as Simon Templar, The Saint was a benchmark in the lifespan of the character, and a stepping stone to Moore taking on the role of an even more well-known man of action later in his career. Featuring thrilling acts of derring-do, beautiful places (and people), and a sly wit, this complete set of all episodes from The Saint are a heavenly addition to your collection.
With guest star appearances by Oliver Reed (Tommy, Gladiator), Academy Award-winning actress Julie Christie (Darling, Doctor Zhivago), Donald Sutherland (The Dirty Dozen), Edward Woodward (TV's "The Equalizer"), a bevy of Bondian beauties (Goldfinger's Honor Blackman and Shirley Eaton, as well as Lois "Miss Moneypenny" Maxwell), and many more.
Whether you're a longtime fan or a newcomer to the series, it's time to say "Halo!" to The Saint.