"In the same vein as Finding Nemo, Antz...this is a story about adventure, self-discovery, tolerance and friendship." - WeekendNotes.com
Freshly hatched bee Maya is a little whirlwind and simply won't follow the rules of the hive. One of these rules, of course, is not to trust other bugs, especially the hornets that live beyond the meadow. But sweet Maya can't help but make friends with all kinds of other bugs, including a violin-playing grasshopper, a dung beetle and even a young hornet named Sting. When the Royal Jelly is stolen, the hornets are the prime suspects and Maya is thought to be their accomplice. Now, it's up to Maya and all of her new friends to prove her innocence and find the missing Royal Jelly!
Maya The Bee Movie is presented in stunning 3D for a Bee-utiful family viewing experience!
Includes Digital Copy Reedemable for Streaming or Download. Digital Copy Expires May 19, 2016.
---
"A shameless guilty pleasure!" – Kenneth Turan, Los Angeles Times
A lost soul has just received the wounds of Christ... and a shocking message that will alter history. Stunning performances from Patricia Arquette (TV's Medium, True Romance) and Gabriel Byrne (The Usual Suspects) and a cutting-edge score by Billy Corgan of The Smashing Pumpkins and Elia Cmiral make Stigmata "a visual and visceral feast" (Entertainment Today)!
Frankie Paige (Arquette) has absolutely no faith in God. All of that changes when she suddenly begins to suffer the stigmata — the living wounds of the crucified Christ. Frankie's miraculous bleeding comes to the attention of the Vatican's top investigator, Father Kiernan (Byrne). But when Cardinal Houseman (Jonathan Pryce, Brazil, Ronin), discovers that Frankie is actually channeling an extraordinary and provocative message that could destroy the Church, he's convinced that she — and the force possessing her — must be forever silenced. Determined to stop this deadly conspiracy, Kiernan risks his faith and his life to save her and the message that will change the destiny of mankind forever. Also starring Portia de Rossi (TV's Arrested Development), Nia Long (Big Momma's House) and Rade Sherbedgia (Taken 2, X-Men: First Class), Stigmata is a riveting supernatural thriller that'll leave you breathless.
---
"LOTS OF ACTION. LOTS OF BULLETS." – Boxoffice
Mickey Rourke (The Wrestler, Sin City) and Don Johnson (A Boy and His Dog, TV's Miami Vice) star in this four-lane genre collision of biker movie, heist thriller, buddy flick and sci-fi pic that will take you to the hardline of action and adventure! Co-starring Tom Sizemore (Natural Born Killers), Chelsea Field (The Last Boy Scout), Tia Carrere (True Lies) and Vanessa Williams (Shaft), this relentlessly explosive actioner just may prove that "it's better to be dead and cool than alive and uncool."
When their favorite bar is threatened with closure, outlaw biker Harley (Rourke) and modern-day cowboy Marlboro (Johnson) hatch a scheme to save the day – by robbing the corrupt bank behind the bar's shutdown! When the robbery yields not money but a shipment of drugs, Harley and Marlboro find themselves on the run from the bank's sinister president (Sizemore) and a posse of seemingly unstoppable hit men. Now wanted dead or alive, the hard-riding heroes must fight for their very lives… and learn that when the going gets tough, the tough take the law into their own hands.
---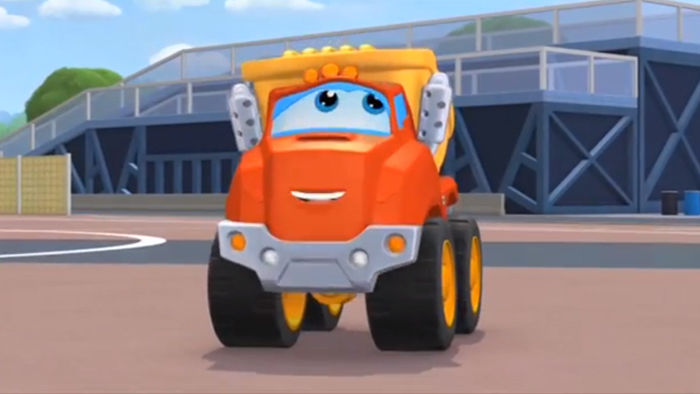 Ready… Set… GO!
Everybody, on your mark… get set… and race your way to fun with Chuck and his very best friends — Digger, Handy, Rowdy, Biggs, Boomer and Flip! Everyone is back for 10 more exciting adventures! So strap yourself in, sit back and enjoy the ride!
---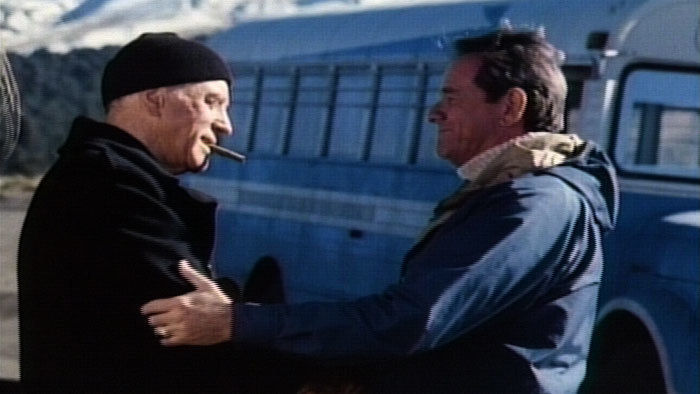 A soaring tale of courage, inspired by true events.
Burt Lancaster and Richard Crenna star in On Wings Of Eagles, a gripping television miniseries of author Ken Follett's bestselling book. In 1978, when two American executives are arrested and held captive in Iran, magnate H. Ross Perot (Crenna) employs a daring new strategy to secure their rescue. Assembling a team led by retired Colonel Arthur D. Simons (Lancaster), Perot launches a bold campaign to extract his captured employees…but will his unsanctioned operation result in the safe return of its targets, or in disaster?
Also starring Paul Le Mat and directed by Andrew V McLaglen (The Wild Geese), On Wings Of Eagles is a powerful and rousing real-life adventure that demonstrates the unceasing ability of freedom to take flight.
---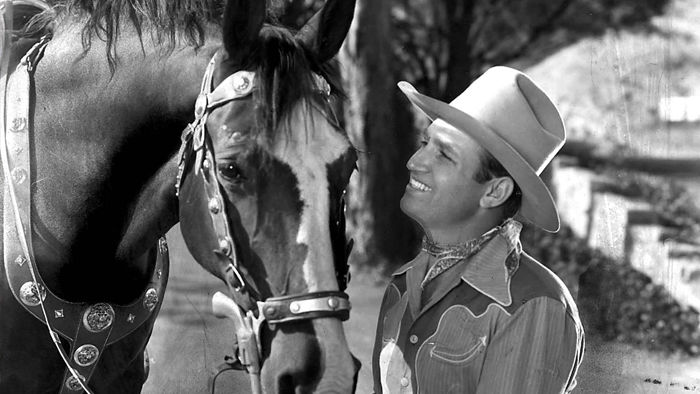 Gene Autry is the only entertainer with all five stars on Hollywood's Walk of Fame, one each for Radio, Recording, Motion Pictures, Television and Live Performance. He was the silver screen's first singing cowboy and is credited with creating the genre of the musical B Western. As the star of 89 feature films, Gene brings music, comedy and action to each of his roles. Now, for the first time in a DVD Collection, Gene Autry's rollicking big screen adventures and unforgettable tunes are brought home in these Western classics, fully restored and uncut from Autry's personal film archives.
THE SINGING VAGABOND
In 1860 Captain Tex Autry and the Army Civilian Scouts known as the Singing Plainsmen rescue a wagon train heading to California full of showgirls and one runaway heiress. When renegades stir up trouble with stolen Calvary horses and an Indian attack, Gene is falsely accused of treason and condemned to death. There's plenty of swift moving action amid battles and ballads in this Gene Autry Western. (1935)
OH, SUSANNA!
An escaped convict knocks out radio star Gene Autry and swaps clothes with him, making the authorities believe that Gene is the criminal. A pair of traveling troubadours, Frog Millhouse (Smiley Burnette) and Professor Daniels (Earl Hodgins), help Gene when he is branded a killer and wanted dead or alive! Gene's on the wrong end of a manhunt and battling against terrific odds with a price on his head and a song on his lips. (1936)
ROOTIN' TOOTIN' RHYTHM
Ranch owner Gene Autry and his pal Frog Millhouse (Smiley Burnette) are after cattle rustlers and become mixed up in a comedy of errors when they don the clothes of two dead outlaws, only to learn that the outlaws are really dead sheriffs, dressed in outlaw's clothes! Soon the cattlemen mistake Gene and Frog for the bandits, and mistake the bandits, of course, for sheriffs. There's plenty of action plus music with Al Clauser and his Oklahoma Outlaws, and romance with Mexican actress Armida. (1937)
WESTERN JAMBOREE
Ranch foreman Gene Autry, with the help of Frog Millhouse (Smiley Burnette), turns the Circle J Ranch into a dude ranch to help an old friend fool his daughter's rich fiancé into believing he is a wealthy rancher. The discovery of helium gas on the range adds to the complications, but things really get interesting with the arrival of both the real owner and helium gas bandits! (1938)
---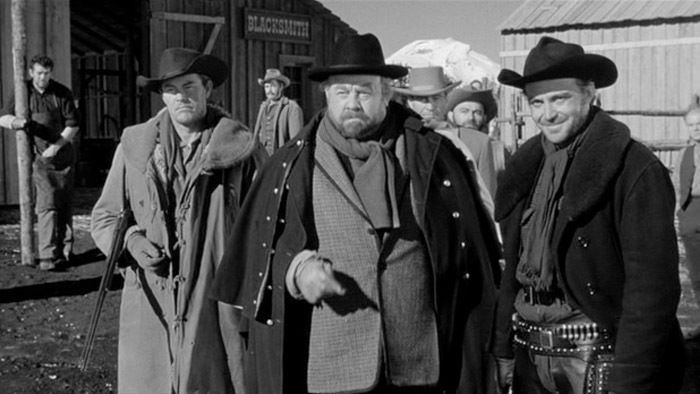 Robert Ryan (The Wild Bunch, The Dirty Dozen), Burl Ives (Cat on a Hot Tin Roof, Academy AwardⓇ winner for The Big Country), and Tina Louise (Gilligan's Island) star in Day of the Outlaw, a dark and unconventional Western drama from director Andre De Toth.
In the forsaken town of Bitters, Wyoming, tensions between homesteaders and cattlemen are high. When a conflict erupts between a farmer and ruthless rancher Blaise Starrett (Ryan), it appears that the icy relations in snow-covered Bitters are in danger of heating to a boil. But as a gang of outlaws under the leadership of Jack Bruhn (Ives) rides into town and begins to further threaten the town's way of life, Starrett must find a way to save the town, its citizenry—and his own soul.
With stunning black and white cinematography and wintry landscapes, Day of the Outlaw is a stark, powerful addition to the collection of any discerning fan of Westerns.