From the director of The Texas Chain Saw Massacre and Lifeforce.
This space-age creature feature is crawling with horrifying hordes of Martians hell-bent on stealing your soul – as well as your planet! Little David Gardner's starry-eyed dreams turn into an out-of-this-world nightmare when invaders from the red planet land in his backyard and unleash their hostilities on unsuspecting earthlings! Paralyzed with fear as the aliens take over the minds of his mom, dad and even his schoolmates, David must somehow find a way to stop them -– before they turn the whole human race into brain-dead zombies!
Showcasing "magnificent" (Time Out) special effects from John Dykstra (Star Wars) and the "horrific" (Time Out) creations of Stan Winston (Aliens), this thrilling remake stars Karen Black (House Of 1,000 Corpses), Hunter Carson (Paris, Texas), Timothy Bottoms (Rollercoaster), Louise Fletcher (Flowers In The Attic), James Karen (The Return Of The Living Dead) and Bud Cort (Harold And Maude).
---
Richard Gere and Valérie Kaprisky star in Breathless, a stylish and steamy thriller that's "good-looking, fun to watch, and develops a certain morbid humor" (Roger Ebert).
When Las Vegas lowlife Jesse Lujack (Gere) becomes a wanted fugitive, he hightails it from Sin City to the City of Angels in order to track down Monica (Kaprisky), a beautiful French woman studying at UCLA, planning to convince her to escape to Mexico with him. Finding herself drawn in by the sheer magnetism of Jesse and his dark world, Monica can't help but fall for him and she soon finds herself swept up in his run from the law. But as the noose around the two begins to tighten, Monica must decide whether to stand by her ne'er-do-well lover… or save herself.
---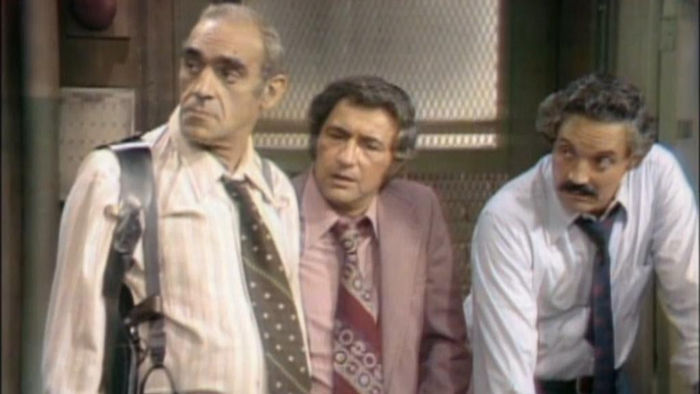 A cop show hailed for both its inspired lunacy and remarkable realism, Emmy® Award-winning Barney Miller is a humanistic and comical look into the daily grind of a police squad in New York's Greenwich Village. Beginning in 1975 and continuing for eight acclaimed seasons, this unforgettable show followed the detectives of the 12th Precinct as they took on everything from domestic disputes to suicide bombers to bad coffee. The plain, cramped squad room of Barney Miller played host to a glorious array of oddballs — perps, victims, and cops alike — and served as a window into the world of the American Everyman, with all his foibles and triumphs.
Season Seven's 22 episodes find the boys of the 12th Precinct coping with both bulletproof vests and being turned into a homicide-only squad, while Detective Harris' career as an author brings him undesirable side-effects. Hal Linden, Max Gail, Ron Glass, Steve Landesberg and Ron Carey star in this outstanding seventh season of a show that's so funny, it's criminal.
---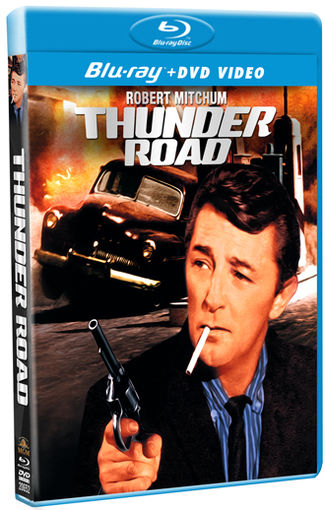 Moonshine to quench the devil's thirst!
The legendary Robert Mitchum roars down the hottest highway on earth in the action-packed Thunder Road, a cult classic that moves like white lightning.
Korean War veteran Lucas Doolin (Mitchum) runs moonshine across the mountain back roads, dodging the law and the lawless alike. With government agents and gangsters closing in on the operation, it seems the county may run dry—but the untamed Doolin is a man who plays by his own rules, and slams the pedal to the metal for one last run.
Gene Barry and Keely Smith also star in this 100 proof, full-force cyclone of action and drama.