The Original Adventures - Now Together in One Set!
Ponyland is full of excitement, if you know where to find it, and now all of your favorite My Little Pony Tales are finally collected in one amazing set! Join the 7 Pony Friends—Starlight, Sweetheart, Melody, Bright Eyes, Patch, Clover and Bon Bon — for 13 episodes of outrageous fun! Games, picnics, ice cream shops, roller derbies and even UFOs… nothing is off-limits when it comes to grand Pony adventures!
Includes all 26 adventures!
---
"Edgy! Dazzling! irreverent! As much excitement as imaginable." - The Hollywood Reporter
Brace yourself... this intoxicating "cocktail with rum and cyanide" (Time) is at once "brutal, funny, unpredictable and a bit unhinged" (Newsweek)! Fred Ward, Alec Baldwin and Jennifer Jason Leigh star in this offbeat black comedy about a murdering thief, his simple-minded wife and the denture-wearing cop closing in on his trail.
Veteran criminal Frederick Frenger, Jr. (Baldwin) has moved to Miami to get a fresh start... at robbing a whole new set of people. But when his streetwalker-gone-straight wife (Leigh) begins to suspect his criminal behavior, and an obsessed cop (Ward) begins to close in, he will need a lot more than luck and a bogus badge to escape a crossfire hotter than the barrel of a smoking gun!
---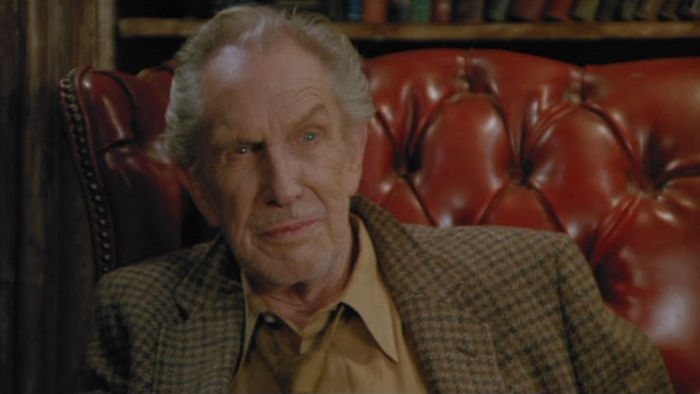 Fear... Times Four
Prepare to be shocked out of your skin with four grisly tales of terror in one small town! Legendary king of horror Vincent Price gives "his fullest, most sepulchral tones of macabre camp" (Los Angeles Times) to this gruesome anthology that will haunt you for days!
On the night his niece is executed for committing a string of brutal killings, historian Julian White (Price) reveals the sinister secrets of her hometown, Oldfield, Tennessee, a horrific hamlet that spawns evil! But as the town's murderous legacy is exposed with White's chilling accounts – including stories of a necrophilic madman, a voodoo priest with life-prolonging powers and a legion of children with an appetite for flesh – White doesn't realize that he is about the write the final chapter of Oldfield's morbid history...in his own blood!
---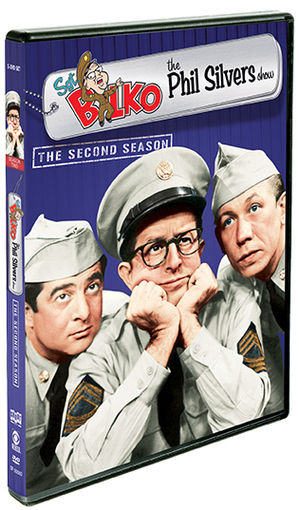 ATTEN-SHUN!
Bilko fans rejoice! Sgt. Bilko / The Phil Silvers Show – Season 2 arrives on DVD with all 36 classic episodes on 5 discs. This Emmy®-winning sitcom was one of early television's first blockbuster hits, with snappy dialogue and brilliant visual gags performed by comic genius Phil Silvers (It's A Mad, Mad, Mad, Mad World) starring as Master Sergeant Ernest G. Bilko.
In this second season of classic comedy, the fast-talking Bilko and his platoon continue to cause chaos at Fort Baxter – much to the chagrin of Bilko's outmatched superior, Colonel Hall. Co-starring Harvey Lembeck, Allan Melvin, and Paul Ford (and featuring guest appearances by entertainment legends including Ed Sullivan and Bing Crosby), Sgt. Bilko / The Phil Silvers Show – Season 2 is a true masterpiece of television comedy, and a must-have for your collection.
---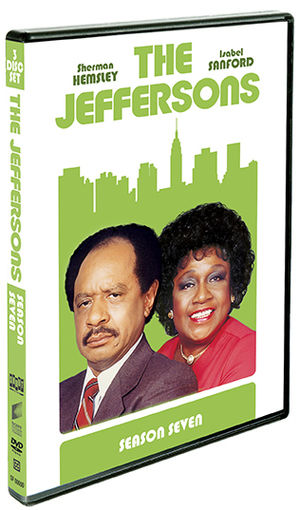 All 20 Episodes From Season Seven!
Join George and Louise in their dee-luxe apartment in the sky for the seventh season of their hit sitcom, The Jeffersons. A groundbreaking series that mixed hilarious comedy and social commentary, The Jeffersons remains an all-time favorite thanks to its terrific cast (including Sherman Hemsley, Isabel Sanford, Marla Gibbs, Roxie Roker and Franklin Cover) and unforgettable theme song.
Highlights of Season Seven include a multi-part Hawaiian adventure, a wild parody of soap operas, and (in keeping with the series' occasional serious side) a run-in with white supremacists. Developed by television master Norman Lear (All In The Family, Maude), The Jeffersons is situation comedy at its finest… and finally, you've got a seventh season piece of the pie!