"One of the scariest horror movies in years" – Noel Murray, Los Angeles Times
"Deeply disturbing and highly recommended" – Stephen King
"A nerve-frying psychological thriller. Brace yourself." – Peter Travers, Rolling Stone
Amelia (AFI Award winner Essie Davis, Miss Fisher's Murder Mysteries, The Slap) is a single mother plagued by the violent death of her husband. When a disturbing storybook called Mister Babadook turns up at her house, she is forced to battle with her son's deep-seated fear of a monster. Soon she discovers a sinister presence all around her.
A chilling tale of unseen and otherworldly horror in the haunting tradition of The Orphanage, Jennifer Kent's visceral journey into the heart of fear itself is as terrifying as it is believable.
---
The teachers at Lincoln High have a very dangerous problem… their students!
Andrew Norris (Perry King, Lipstick, Mandingo), an idealistic and naive music teacher, has moved into a new community with his pregnant wife, Diane (Merrie Lynn Ross, General Hospital), only to find his new job is an academic abyss. Appalled by the crime-infested school, Norris soon crosses paths with its teenage kingpin, the shrewd and sadistic Peter Stegman (Timothy Van Patten, Catacombs, Zone Troopers). With Norris setting his sights on reforming Stegman and the young punk declaring war on his teacher, the duo is on a collision course for a fateful showdown.
---
Two Iconic Films About The Ultimate Rebel, Rocker & Idol!
EDDIE AND THE CRUISERS
They say rock 'n' roll never dies, but one dark night in 1963, Eddie Wilson's car took a dive off a Jersey bridge with the troubled rock idol at the wheel. His body was never found. Tom Berenger (Sniper), Michael Paré (Streets of Fire), Joe Pantoliano (The Matrix) and Ellen Barkin (Sea of Love) star in this cool, compelling classic that really rocks!
Twenty years after the lead singer (Paré) of "Eddie and the Cruisers" disappeared, the band's songs are hotter than ever. And renewed interest in the band leads TV reporter Maggie Foley (Barkin) to pursue a tantalizing mystery: what if Eddie is still alive?
EDDIE AND THE CRUISERS II: EDDIE LIVES!
Get ready to rock! Michael Paré reprises his role as the hot-blooded rebel rocker Eddie Wilson, who, after twenty years, still has "the kind of charisma that drives adolescent girls wild" (L.A. Herald-Examiner).
At the height of fame, rock legend Eddie Wilson (Paré) drove his car into the river and disappeared from the limelight. Twenty years later, his band Eddie and the Cruisers is hotter than ever. Posing as construction worker, Eddie has maintained a quiet life in Canada. But his relentless desire to make music pulls him back to the stage where he forms a new band and an even hotter sound. Meanwhile, to cash in on the revived interest in the band, record executives release an Eddie and the Cruisers "lost tapes" album and promote a worldwide search for the mysterious rocker. As his new band hits center stage, Eddie finally faces the past – his way.
---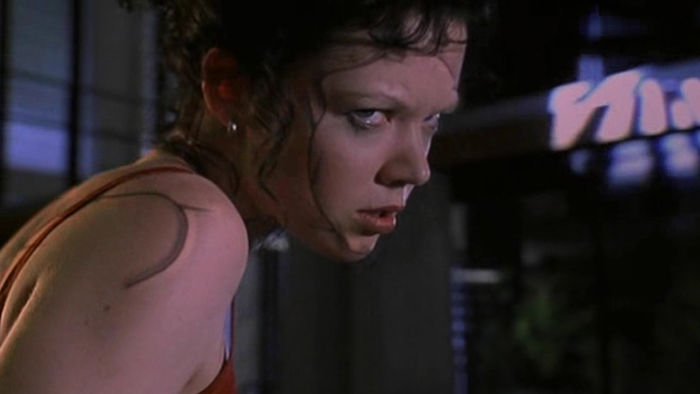 A Double Dose of Telekinesis Terror!
CARRIE
Angela Bettis (May) stars in this 2002 adaptation of Stephen King's classic tale of horror and retribution, featuring eye-popping special effects and a shocking, all-new twist ending! Carrie White (Bettis) is a lonely, awkward teenage girl who just doesn't fit in. At school, she endures her classmates' constant ridicule, and at home she suffers endless psychological torture at the hands of her fanatically religious mother (Patricia Clarkson, Six Feet Under). But Carrie has a secret. She's been cursed with the terrifying power of telekinesis. And when her tormenters commit an act of unforgivably cruel humiliation at the prom, they'll soon learn a deadly lesson. Taking its inspiration from King's book rather than the original film, Carrie was written by Bryan Fuller (TV's Hannibal, Pushing Daisies) and stars Emilie de Ravin (Lost), Katharine Isabelle (See No Evil 2, Ginger Snaps) and Chelan Simmons (Tucker & Dale Vs. Evil).
THE RAGE: CARRIE 2
In this horrifying 1999 sequel, Rachel (Emily Bergl, The Knick) is a high school misfit who gets caught in the middle of a vicious prank orchestrated by a group of jocks that turns deadly. Once the police bring one of the boys in for questioning, his teammates target Rachel for squealing, and hatch a devious scheme to publicity humiliate her. But messing with Rachel is worse than playing with fire, for when her temper's crossed, it triggers a powder-keg of anger and unleashes horrifying powers that turn a wild teen house party into a wilder mad-house inferno! Also starring Jason London (Dazed And Confused), Rachel Blanchard (TV's Clueless), Mena Suvari (American Beauty) and Amy Irving (reprising her role as Sue Snell from Brian DePalma's original Carrie), this fast-paced, white-knuckle revenge fantasy takes telekinesis to the next level of terror!
---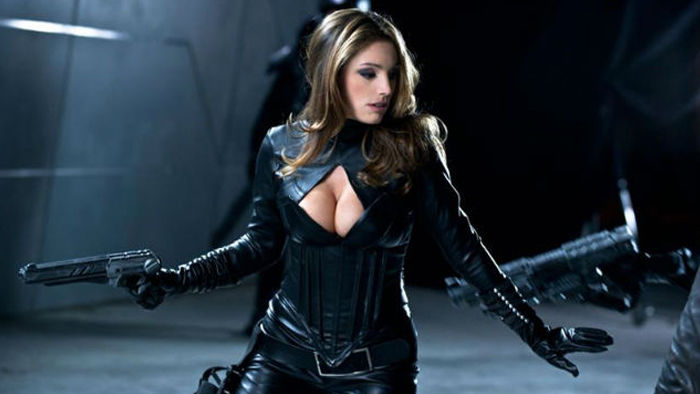 Embark on a unique journey beyond space, time and known worlds…
The last fragment of a living planet, reduced to dust by the destructive madness of its inhabitants, is condemned to roam the universe for eternity, bringing suffering and deception to those who cross her path. That damned messenger is called: The Metal Hurlant.
Visionary writer-director Guillaume Lubrano brings his faithful, well-crafted adaptation of the popular anthology comic book Heavy Metal to television with a star-studded cast including Rutger Hauer (Blade Runner), Michael Biehn (Aliens), John Rhys-Davies (Raiders of the Lost Ark), James Marsters (Buffy The Vampire Slayer), Michael Jai White (Spawn), Scott Adkins (Expendables 2), Kelly Brook (Piranha 3D), Joe Flanigan (Stargate: Atlantis), Michelle Ryan (Doctor Who) and Dominique Pinon (Alien: Resurrection).
---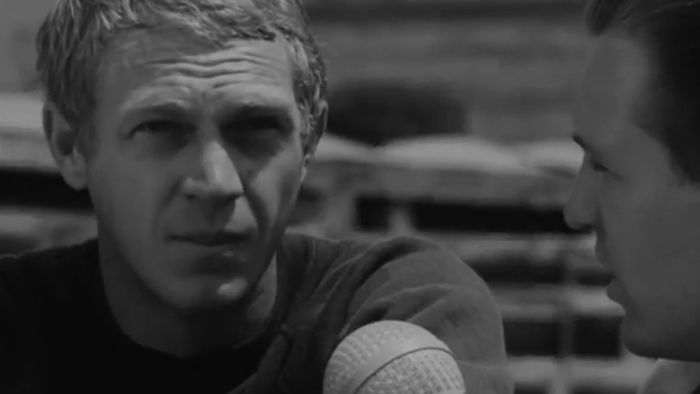 Steve McQueen will forever be recognized as one of Hollywood's most iconic movie stars. His rugged good looks, bad-boy sexuality and searing charisma set him apart as he grew from a small-town rebel to become the highest paid and most sought-after actor of his generation. He was notorious for challenging authority and lived life for himself. Nicknamed the "King of Cool", McQueen had a volatile yet endearing anti-hero persona was as much a part of who he really was as an individual as the characters he portrayed on-screen.
Combining extensive original interviews, including rare interviews with Steve McQueen himself, the best of Steve's major motion pictures and archival footage, the film chronicles McQueen's extraordinary career while focusing on the correlation between his on-screen and off-screen experiences. I Am Steve McQueen tells the incredible life story of this legendary actor, racer and cultural icon.
The film features McQueen's family and friends and an all-star cast including Gary Oldman, Pierce Brosnan, Marisa Miller, Ali MacGraw, Robert Vaughn, Randy Couture, Zoe Bell, and Ben Mankiewicz with commentary by Kristin Kreuk and narration by Robert Downey Jr.
---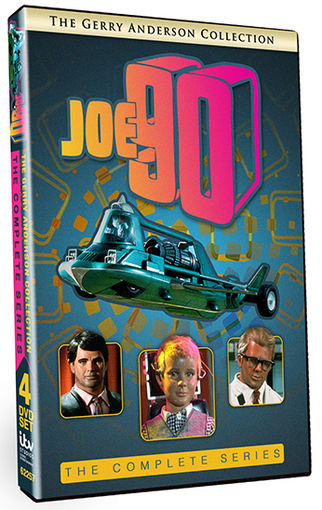 He is only nine years old-but he is the world's most special agent!
An ordinary boy becomes anything but ordinary in Joe 90, the cult classic adventure series from Gerry and Sylvia Anderson (Captain Scarlet and the Mysterons, Thunderbirds)
When the brilliant scientist Professor Ian McClaine develops a fantastic machine called the BIG RAT (Brain Impulse Galvanoscope Record And Transfer) - a device capable of transferring knowledge and skills from one person to another, he picks a surprising test subject…his adopted son, Joe! When the goodhearted schoolboy emerges with the ability to become an expert in any field, both father and son are recruited by the World Intelligence Network (W.I.N.) to join their quest to stop evildoers wherever they may arise. Now a special agent of W.I.N., young Joe travels the world in a non-stop tour of duty, adventure, and excitement.
Another in the classic line of SUPERMARIONATION television series, Joe 90: The Complete Series contains thirty thrilling episodes of kids programming straight from the Swinging Sixties, guaranteed to brighten any rainy day in front of the tube!
---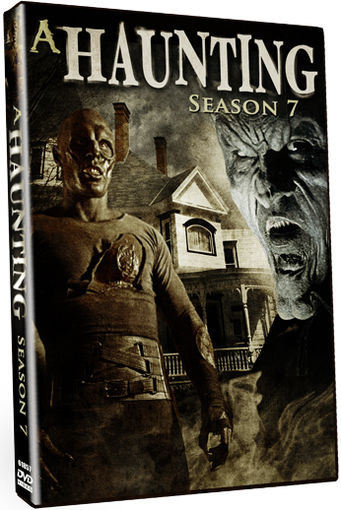 Between the world we see and the things we fear… There are doors. When they are opened… Nightmares become reality. These are the true stories of the innocent and the unimaginable.
New Dominion Pictures and Timeless Media Group present A Haunting - Season 7, sixteen Spine-tingling case studies of the supernatural drawn from the actual experiences of everyday people. From poltergeists to possessions, these tales of the paranormal are all the more unnerving… because they are real.
Incorporating eyewitness accounts and cinematic reenactments of some of the most eerie and inexplicable stories ever recorded, A Haunting explores a powerful force whose true nature is unknown to most of us-yet whose grasp affects us all. With each chilling episode… with every spellbinding scare… even the most skeptical observer will question what lies beyond the opened door between our world and the next.