Starring award-winning British comedy genius, Rowan Atkinson (Blackadder, Johnny English, Mr. Bean's Holiday and Bean). The Mr. Bean internationally acclaimed TV series and two box office hit films continue to enthrall audiences worldwide and maintain his universal popularity.
Remastered and included in this DVD set are all 14 episodes of the landmark original series that introduced Mr. Bean to an adoring, slap-stick awkward, world! Re-live the timeless Mr. Bean, the hapless, rubber-faced clown, who never fails to leave a trail of merry mayhem and side-splitting laughter in his wake.
---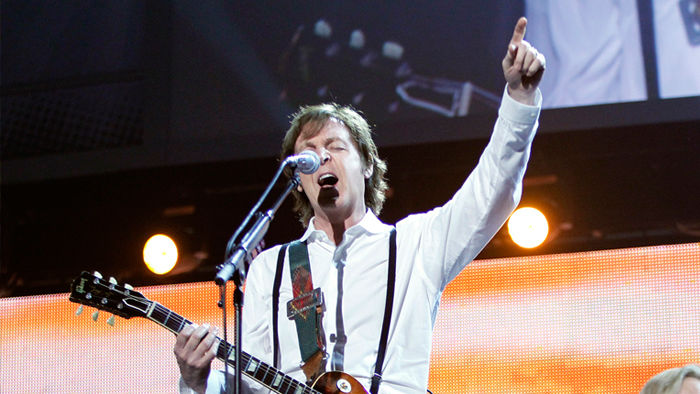 On February 10, 2012, Sir Paul McCartney was honored as the 2012 MusiCares® Person of the Year. At a gala event in Los Angeles, McCartney and a cast of superstar guests performed some of the quintessential songs from his renowned and celebrated career.
Proceeds from the sale of this product will provide essential support for MusiCares®, which ensures that music people have a place to turn in times of financial, medical and personal need.
---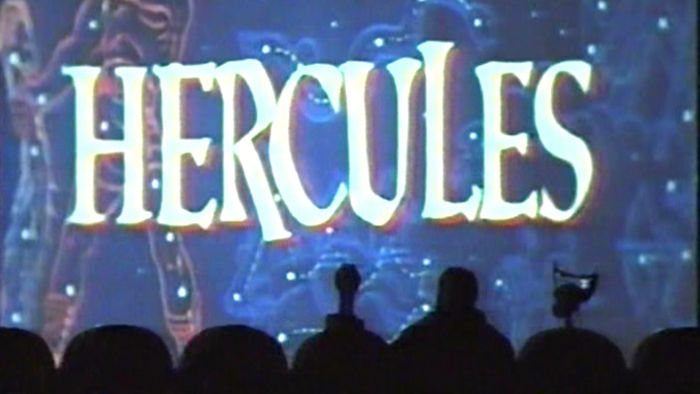 They were four total strangers, with nothing in common, except themselves.
A space drama, a sword and sandals epic, a 50s spy film and a TV pilot about an airport. Before the experiment was over, they broke the rules and made us cringe in ways we never dreamed possible. In this 32nd collection of episodes from the cult comedy series Mystery Science Theater 3000, Joel, Mike, Tom Servo and Crow spend detention aboard the Satellite of Love with a breakfast club of cheesy movies. To our everlasting good fortune, though, they endure the punishment by delivering a steady stream of wisecracks, and it's definitely some kind of wonderful.
Dear Dr. Forrester, you see these movies as you want to see them, in simplest terms, in the most convenient definitions. But what our space captives found out is that each one of them has bad acting, a sloppy script, questionable direction and some music. We accept the fact that we had to sacrifice eight hours of our time for whatever it was we did wrong. Thank you — we had a blast.
---
John Cusack (Say Anything…, Grosse Pointe Blank) and Daphne Zuniga (Spaceballs) take a road trip to romance in The Sure Thing, a charming and thoughtful comedy classic that only the '80s could deliver, presented here in a special 30th Anniversary edition on Blu-ray from Shout! Factory.
When college student Walter Gibson (Cusack) gets set up for a date with an incredibly gorgeous blonde (Nicollette Sheridan in her film debut), he's ready to go to the ends of the earth — or at least across the country — to capitalize on this "sure thing." Paired up with tightly-wound coed Alison Bradbury (Zuniga) via the campus ride-share program, he heads west for Los Angeles. But as the obstacles begin to pile up, he and Alison begin to form an unexpected bond… and soon Gib must choose between the sure thing and the real thing.
Directed by Rob Reiner (This Is Spinal Tap, The Princess Bride), The Sure Thing is exactly what the title suggests for fans of raucously funny road trips, red-hot romantic comedies and romps through 80's angst featuring John Cusack!
---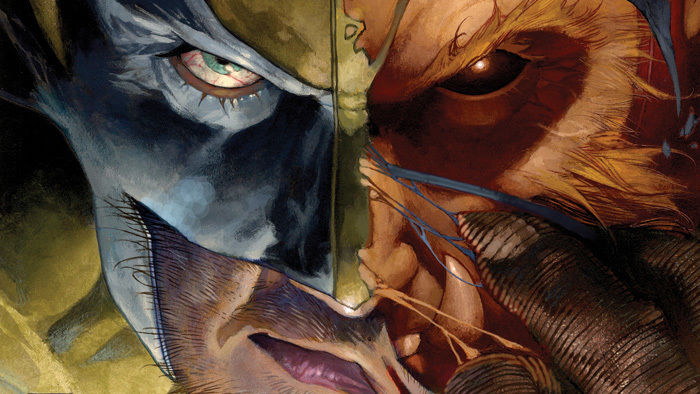 The epic sequel to Marvel Knights: Wolverine Versus Sabretooth!
Wolverine and Sabretooth have been locked in an endless grudge match that goes back longer than either can remember — or even imagine. The key to victory is eons old, and it's certain to rock their world. It's the epic conclusion to the duo's greatest battle!
---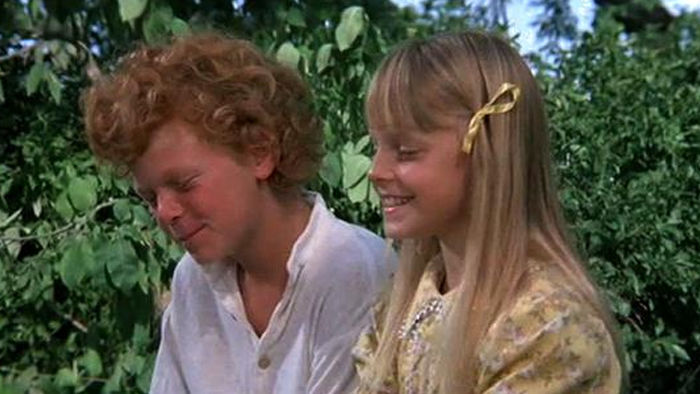 Ride a riverboat back to the good old days with Johnny Whitaker (A Talking Cat!?!, television's "Family Affair") and Jodie Foster in 1973's Oscar-nominated musical adaptation of Mark Twain's classic novel, Tom Sawyer.
The irrepressible Tom (Whitaker) and his pal Huck Finn (Jeff East) are well known in the town of Hannibal, Missouri as mischief-makers and tellers of tall tales. But when they witness a shocking crime for which the lovable town drunk Muff Potter (Warren Oates, The Wild Bunch) is framed, the two boys find themselves in bigger trouble than they'd ever imagined possible! Can Tom clear Muff's name, win the heart of the town's new arrival Becky Thatcher (Foster)…and save his own skin?
Celeste Holm (All About Eve) also stars in this charming take on one of America's great books. Featuring a screenplay and songs written by the legendary Richard M. Sherman and Robert B. Sherman (Mary Poppins, Chitty Chitty Bang Bang), Tom Sawyer is a glorious musical adventure for the whole family.