Find Your Cutie Mark!
In Equestria, obtaining a cutie mark is an important coming-of-age moment for a young pony. After all, ponies acquire their cutie marks only after they discover a unique characteristic about themselves, setting them apart from all other ponies. So when Sweetie Belle, Scootaloo and Apple Bloom meet, they instantly become friends and make it their mission to find their cutie marks! They are The Cutie Mark Crusaders!
---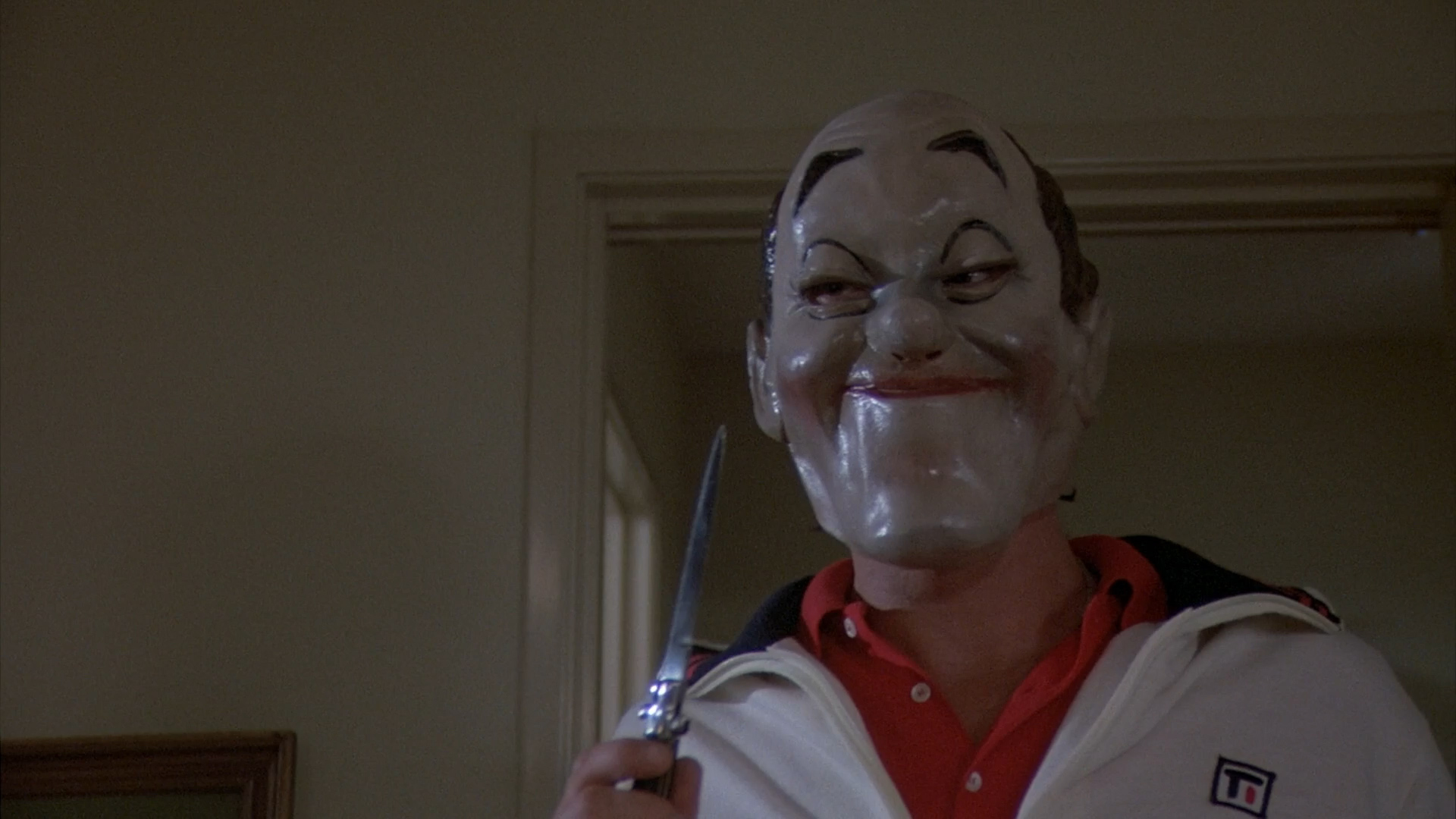 A Different Kind Of New Year's Resolution
Diane "Blaze" Sullivan, the host of a nationally televised punk-rock show on New Year's Eve, is receiving calls from a mysterious killer who tells her of his plans to off someone at midnight in each of America's major time zones… and she will be the last.
Starring Roz Kelly (who played Pinky Tuscadero on Happy Days), Kip Niven (Magnum Force), Grant Cramer (Killer Klowns From Outer Space), Louisa Moritz (Death Race 2000), Taaffe O'Connell (Galaxy Of Terror) and Teri Copley (We Got It Made), New Year's Evil injects an "intimate and refreshing viewpoint into what was once a tired old scenario" (Andre Dumas, The Horror Digest)…and then takes you on a non-stop thrill ride of unmitigated terror!
---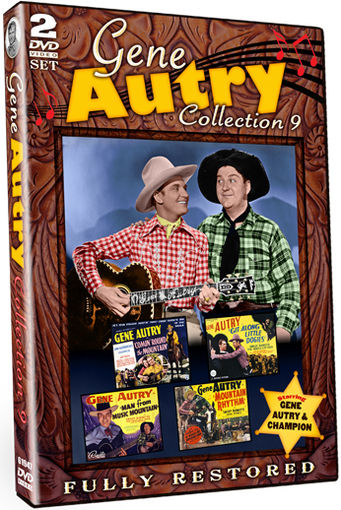 Gene Autry is the only entertainer with all five stars on Hollywood's Walk of Fame, one each for Radio, Recording, Motion Pictures, Television and Live Performance. He was the silver screen's first singing cowboy and is credited with creating the genre of the musical B Western. As the star of 89 feature films, Gene brings music, comedy and action to each of his roles. Now, for the first time in a DVD Collection, Gene Autry's rollicking big screen adventures and unforgettable tunes are brought home in these Western classics, fully restored and uncut from Autry's personal film archives.
COMIN' 'ROUND THE MOUNTAIN
Gene Autry is a Pony Express rider in the old west who befriends the lovely Dolores Moreno, whose ranch is about to be sold due to non-payment of taxes. After he saves and tames the wild stallion named El Diablo, Gene proposes a race between Dolores' wild mustangs and the thoroughbreds of scheming ranch owner Matt Ford with the winner receiving the valuable contract to sell horses to the Pony Express. With music from Gene, comedy from Smiley Burnette, thrilling action from Champion as El Diablo, plus romance from Ann Rutherford. (1936)
GIT ALONG LITTLE DOGIES
Cowboy Gene Autry strongly opposes local oil drilling fearing it will pollute the drinking water for the ranchers' cattle. He becomes involved with Doris Maxwell, the spunky young woman who runs a radio station advertising the sale of stock in the oil well. Gene and Doris must soon join forces to save her father and the town from the swindling gangster running the oil drilling. One of Gene's best loved films that will have everyone singing along! (1937)
MAN FROM MUSIC MOUNTAIN
Rancher Gene Autry and his pal Frog Millhouse come to the aid of ranchers and townsfolk who are swindled by fake mining promoters into buying parcels of a ghost town with the promise of electricity from the nearby Boulder Dam. This modern Western has Gene out-scheming the con artists with his singing, shooting, and fighting skills plus some comedic support from Smiley Burnette. (1938)
MOUNTAIN RHYTHM
Unscrupulous Pueblo Springs Valley resort owners wreak havoc for Frog's Aunt Mathilda and neighboring ranchers in an effort to scare them off land recently placed for sale by the US Government. Gene Autry rallies the ranchers to sell their cattle and raise funds to buy the land themselves but his plan is derailed by a phony gold strike that has all the cowboys infected by gold rush fever. Can Gene get the plan back on track with the help of June Storey, Smiley Burnette plus some wondering hobos and their pals? (1939)