"GIRLS, BLOOD, ZOMBIES GALORE! It's a solid addition to the Asian live-action zombie market." – JapanCinema.net
In a corner of the city, in a building riddled with crime... there is an outbreak of zombies. When one young woman (Jessica C, Double Trouble) witnesses her boyfriend falling victim to the zombie horde, she must team up with a police officer (Andy On, The Viral Factor, Special ID, Cold War) in order to stay alive and escape the building. But the once warm-hearted chemistry teacher, Wu Ming, is now the zombie leader following the chaos, which has transformed him into a cruel, vicious and formidable opponent.
Ratcheting up the terror, an evil organization has begun pitting humans against zombies in a malicious killing game. The good side of humanity has seemingly all but vanished and a world of uncertainty awaits...
Terence Yin (Lara Croft Tomb Raider: The Cradle of Life, Special ID), Michael Wong (Transformers: Age of Extinction, Firestorm, Seven Swords), Jack Kao (Shinjuku Incident, Flying Swords of Dragon Gate) and recording artist MC HotDog also star in this no-holds-barred, martial-arts-meets-walking-dead masterpiece!
---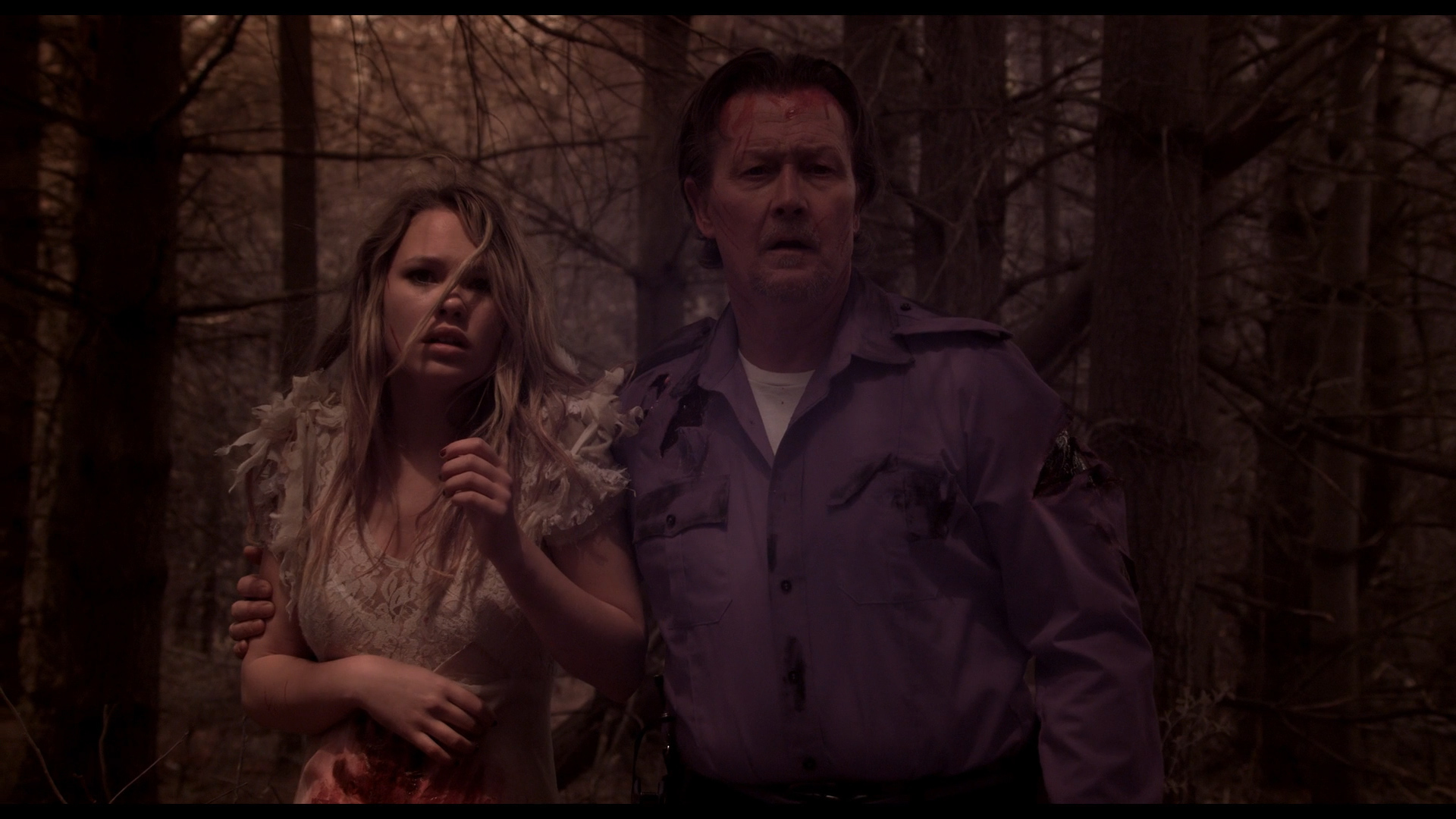 "Four stars. Unnerving. A slippery, stylized all-nighter of malevolence [and] madness."
– thehorrorshow.tv
Strange trick-or-treaters plague conflicted teenager Dora Vogel (Chloe Rose) at her isolated home on Halloween. Under siege by forces she can't understand, Dora must defend both body and soul from relentless Hellions, dead-set on possessing something Dora will not give them. Set in a visually haunting landscape and featuring "genuine moments of spookiness" (Filmbook) and a score that's "fun, terrifying and inventive" (soundonsight.org), Hellions redefines the boundaries of horror with its potent brew of Halloween iconography, teenage angst and desperate survival.