Get ready for high-definition haunts and ha-has from Scream Factory! This double feature presents a pair of paranormal favorites from the 1980s, available at last on Blu-ray!
VAMPIRE'S KISS
Teetering on the edge of sanity, volatile literary agent Peter Loew (Nicolas Cage) tries to find purpose in his life through a cutthroat work ethic and a hedonistic night life. But when an encounter with a mysterious beauty leaves Loew convinced that he is turning into a vampire, his behavior turns positively outrageous.
HIGH SPIRITS
Daryl Hannah, Peter O'Toole, Steve Guttenberg, Beverly D'Angelo, Jennifer Tilly, Peter Gallagher and Liam Neeson star in this hilariously haunting comedy! When a castle-turned-hotel owned by Peter Plunkett (O'Toole) falls on hard financial times, he comes up with an idea to turn the place into a tourist attraction by billing it as Europe's most haunted castle. But just when it seems he'll have to give up the ghost, some real phantoms show up — and they're none too thrilled about being exploited.
---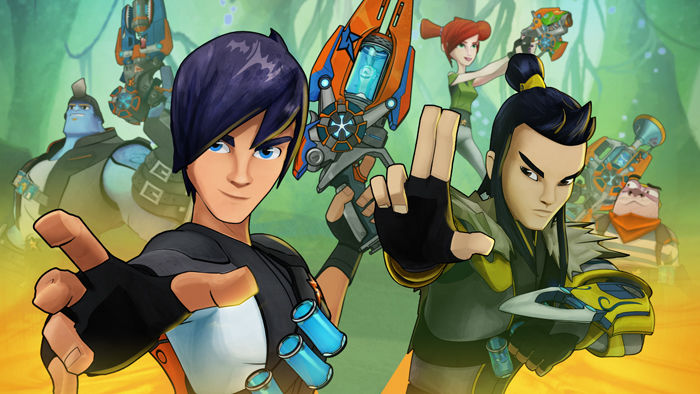 Slug It Out With The Most Powerful Tactics Yet!
Eli has added some awesome new slugs to his arsenal: the ELEMENTALS. But the Elemental Slugs are ancient, extremely powerful, and temperamental, and Eli can't control them. Junjie, the newest member of the Shane Gang, has the solution: Eli must learn SLUG FU, the ancient form of slugslinging that Junjie mastered when he lived in the Eastern Caverns. Slug Fu is the art of guiding and controlling a slug in battle—a skill that only the greatest slugslingers can master.
But while Eli and Junkie train in isolation, separated from the Shane Gange and all of Eli's slugs, a mysterious new villain named Spirex unleashes an evil plan that will rock Slugterra to its core! All he needs to complete his plan are the Elemental Slugs! Luckily, they're safe with the Shane Gang…or they would be, if Pronto hadn't annoyed them so much that they ran away. As Kord, Trixie and Pronto struggle to keep the wily Elementals out of the wrong hands, Eli and Junjie engage in a showdown with Spirex before he can reduce the 99 caverns to rubble!
---
All 22 Episodes
Mystery never looked so glamorous.
Robert Wagner (It Takes A Thief) and Stefanie Powers (The Girl From U.N.C.L.E.) star as the stylish and wealthy Jonathan and Jennifer Hart in the fourth season of the television favorite Hart to Hart. With the aid of their loyal friend and servant Max (Lionel Stander), the Harts are back for another jet-setting round of intrigue, adventure… and romance. Through their lighthearted chemistry and thrilling adventures, the Harts were a true power couple of '80s television, charming audiences and critics alike throughout their successful network run on ABC.
Created by Sidney Sheldon, both a bestselling novelist (Master of the Game, Windmills of the Gods) and hit television producer (I Dream of Jeannie, The Patty Duke Show), Hart to Hart is a smart and sexy detective drama. Season Four's twenty-two episodes feature sparkling dialogue, sumptuous costumes, and a roster of guest stars that reads like the invite list to a society party (including Eva Gabor, Cesar Romero, and Julie Newmar). Pack your bags and join the Harts on their most elegant adventures yet with Hart to Hart: Season Four.
---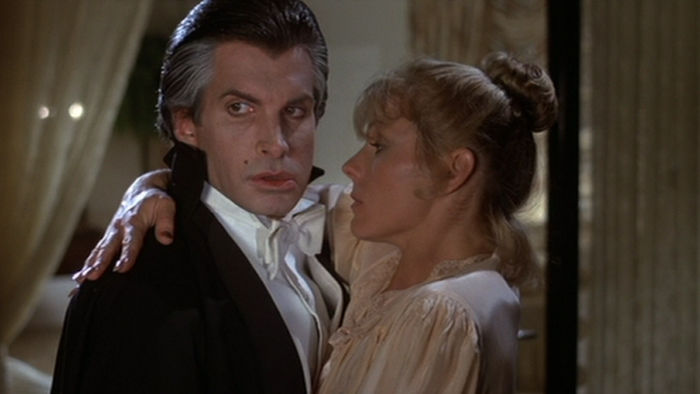 Sink your teeth into a pair of fangtastic vampire comedies, available for the first time on Blu-ray!
LOVE AT FIRST BITE
George Hamilton is possibly the tannest vampire in screen history in 1979's Love at First Bite. When Count Dracula (Hamilton) is forced out of his castle to make room for an Olympic training facility, he relocates to New York City in search of discos, blood banks, and the fashion model who just might be the girl of his dreams. Will the Count take a bite out of The Big Apple — or will its mean streets take a bite out of him? Susan Saint James, Richard Benjamin, Arte Johnson, Dick Shawn and The Jeffersons' Sherman Hemsley and Isabel Sanford also star in this outrageous romance about a guy who really loves the nightlife.
ONCE BITTEN
Jim Carrey is necking with a vampire in Once Bitten, a 1985 teen comedy also starring Lauren Hutton, Karen Kopins, and Cleavon Little (Blazing Saddles). When a vampire Countess (Hutton) seeks virgin blood, she soon discovers that it's not as easy to come by as it was in the good old days! When she crosses paths with the still-virginal Mark Kendall (Carrey in one of his earliest screen roles), it's a race against time to get to him before he gets it on. Once Bitten is a totally '80s teen vampire flick where the bloodsuckers don't sparkle, but the comedy most certainly does.
---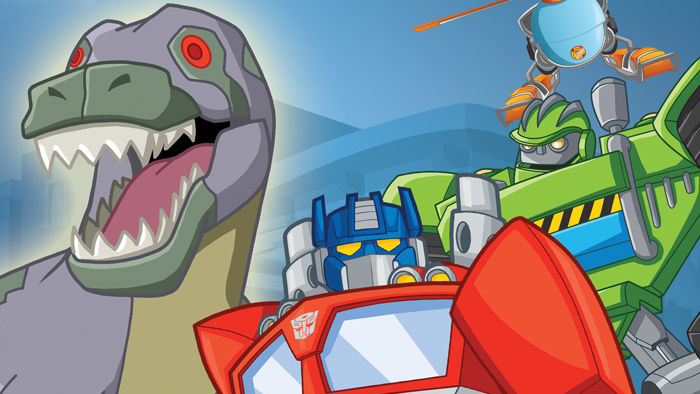 Get Ready For An Up-RAAWWR-iously Good Time!
Join Chase, Heatwave, Blades and Boulder — the Rescue Bots — as they encounter five new dino-sized adventures! The quiet little town of Griffin Rock won't know what hit it when Doc Greene's new pet, Trex, wreaks havoc! Can the Rescue Bots and their human allies save the day? Find out with Jurassic Adventure!
---
Fate made him indestructible. Courage made him a hero.
In the year 2068, Earth's greatest defense team, Spectrum, is tasked with fighting a cosmic battle against an ancient race from the planet Mars: the sinister Mysterons. Possessing the ability to recreate the exact likeness of any object or person they destroy, the evil aliens set their sights on Spectrum's number one agent- the intrepid Captain Scarlet. But when their initial attack on Scarlet fails, the Mysterons discover they have awoken what will be their most dangerous enemy. Obtaining the Mysterons' special power of retro-metabolism, Captain Scarlet has been rendered virtually invulnerable…and completely unstoppable in his quest to protect the Earth from any attack.
Produced by the immortal Gerry Anderson (Thunderbirds, Space: 1999, Stingray) and featuring his famous SUPERMARIONATION technique, all thirty-two episodes of Captain Scarlet and the Mysterons are here in one convenient package, providing you 100% of your daily recommended allowance of sci-fi and cult classic television. Join the fight to save the Earth with Captain Scarlet!