From best-selling author and celebrated director Clive Barker comes a supernatural thriller that rips apart the boundaries between sanity and madness, and between the art of illusion and the terrifying forces of magic.
Scott Bakula (Quantum Leap) portrays Harry D'Amour, a private detective visiting Los Angeles on a routine investigation. Harry gets more than he bargains for when he encounters Philip Swan (Kevin J. O'Connor, The Mummy), a performer whose amazing illusions captivate the world. But are they really illusions? Harry isn't so sure as he is thrust into a nightmare of murder, deception and terrifying assaults from the dark beyond. Famke Janssen (X-Men, Taken, Hemlock Grove) and Daniel von Bargen (Crimson Tide, The Faculty) also star.
INCLUDES THEATRICAL CUT AND DIRECTOR'S CUT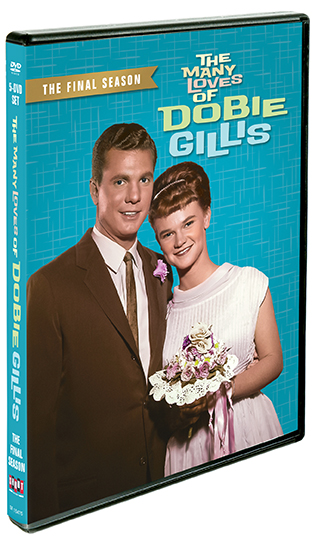 Any size, any style, any eyes, any smile, any Jean, any Jane, any Joan!
The fourth and final season of the series continues to find the gang attending S. Peter Pryor Junior College, but also sees the arrival of a new cast member – Dobie's young teenage cousin Duncan "Dunky" Gillis, played by Bobby Diamond (Fury). Dobie thus becomes Dunky's "advisor" on how to pursue and win over girls…but with Dobie's track record, success is not in the cards. We also find Maynard not pulling his weight in school, and a drink from a student chemist in the Science Dept. that's supposed to make him a genius turns him into a monster instead! Other highlights include Dobie's father getting locked in his grocery store's freezer, Chatsworth moving in with the Gillis family, Zelda marrying Maynard to make Dobie jealous, and Dobie taking dancing lessons to impress a pretty Russian ballerina.
Guest stars during this final season include Sally Kellerman and Howard McNear.