"Smart, Raffish And Wickedly Playful. Delightful!" – Janet Maslin, The New York Times
The leading man has just had a disastrous one-night stand with the leading lady; the cinematographer is breaking up with the assistant director; the director's mother has wandered onto the set; and the little person hired for the dream sequence has a big attitude.
From award-winning writer/director Tom DiCillo (Johnny Suede) comes an inventive, hilarious look at the movie-making business. Steve Buscemi (Reservoir Dogs), Catherine Keener (Being John Malkovich), Dermot Mulroney (August: Osage County), James Le Gros (Justified) and Peter Dinklage (Game of Thrones) star in this "smart, well-crafted" (San Francisco Gate) and "savagely funny satire" (The Washington Post) you'll want to experience again and again. Living In Oblivion is now presented in stunning high-definition, from a brand-new restoration supervised by Tom DiCillo!
---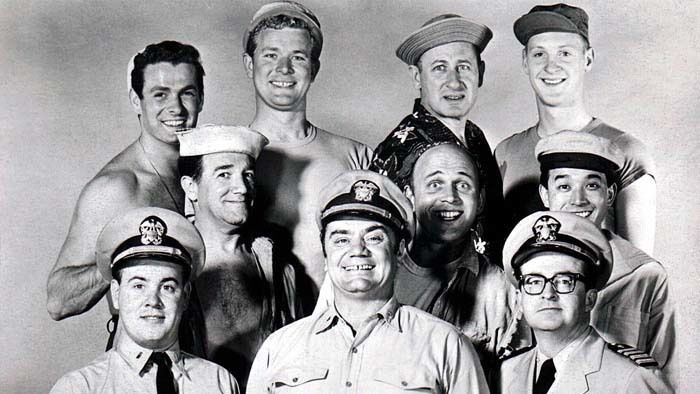 It's not just a job—it's a hilarious complete series collection!
Climb aboard the PT-73 and set a course for classic television comedy with McHale's Navy: The Complete Series, a 138-episode voyage of military mirth and madness. With an amazing cast, including Academy Award® winner* Ernest Borgnine, comic genius Tim Conway, and the indisputable brilliance of Joe Flynn, McHale's Navy was a mainstay of television viewing throughout its original network run from 1962-1966 and an unsinkable juggernaut in reruns for decades to come.
In the Pacific Theater of WWII, veteran seaman Quinton McHale (Borgnine) is commissioned into the Navy Reserve and named skipper of the Torpedo Patrol (PT) Boat #73. Along with his crew of good-hearted swabbies who love to have fun, McHale is a constant thorn in the side of his base commander, Captain Wallace B. Binghamton (Flynn). Binghamton is forever trying to find a way to get rid of McHale and his rule-bending crew, while McHale and company are forever scheming to keep him from succeeding. It all adds up to the wackiest tour-of-duty television has ever seen!
Featuring sharp writing and an indelible supporting cast, including Carl Ballantine (Mr. Saturday Night) and Gavin MacLeod (The Mary Tyler Moore Show, The Love Boat), McHale's Navy is classic television at its finest – and funniest.
---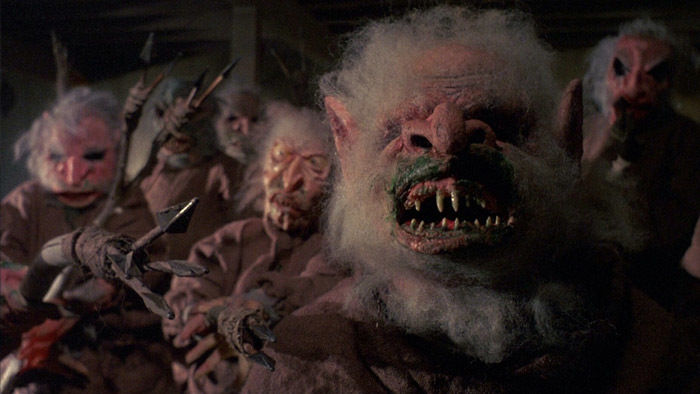 Be Afraid... Be Twice As Afraid!
TROLL
Lock the doors and pull out the weed-wacker for this house party of horror! One family is about to find out there's no place like home when a troublesome troll starts taking over their building, transforming each apartment into an overgrown garden of ancient evil and turning tenants into a horde of hairy hobgoblins!
Michael Moriarty and Julia Louis-Dreyfus star in this super-slimy scare-fest that's "a special-effects pig-out" (Daily News)!
TROLL 2
Those greedy goblins are back and hungrier than ever in this gourmet gross-out! Disguised as friendly country folk, a pugnacious posse of people-eating trolls lures visitors to their town. But a family of four is about to discover this place is a real tourist trap... and now, the no-good gnomes must be destroyed before the family gets flambéed... and the world becomes a buffet in this feeding frenzy of fear!
Also included: BEST WORST MOVIE (DVD, 1.78:1, 93 min.) – An affectionate and intoxicatingly fun tribute to the single greatest bad movie ever made and the people responsible for unleashing it upon the world. In 1989, a group of unknown Utah actors starred in what would be crowned the worst movie of all time: Troll 2!
---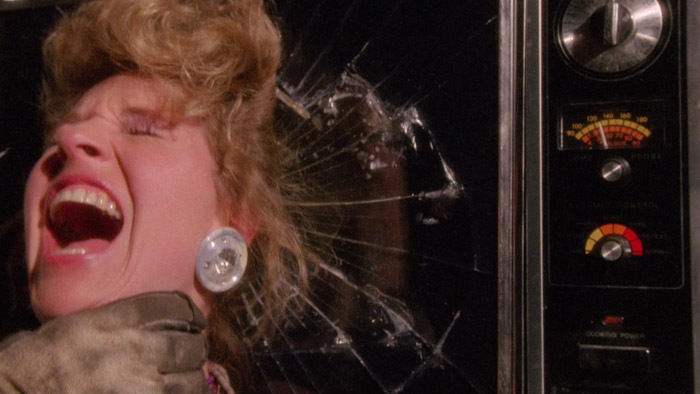 "***** (Five Stars) … You Have To See This Movie." – Dread Central
"A Rock-'em, Shock-'em Thriller." – People Magazine
If you're a wealthy, attractive woman, stay out of Arizona, because you are fair game. A twisted killer is on the loose and he tortures and dissects his beautiful victims as part of a primitive Indian ritual. All the clues lead to one man who is clearly innocent. But nothing is as simple as black and white in White Of The Eye.
David Keith (An Officer And A Gentleman, Firestarter, Daredevil) and Cathy Moriarty (Raging Bull, Casper) star in this shocking mystery-thriller co-written and directed by Donald Cammell (Demon Seed and co-director of Performance). The film also features an eclectic score by Nick Mason (Pink Floyd) and Rick Fenn (10cc).
---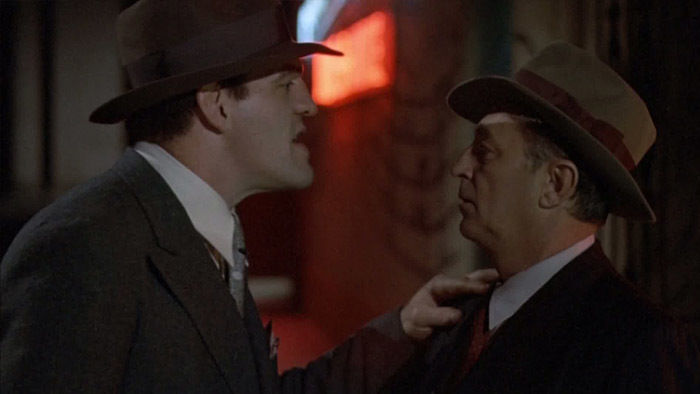 Murder. Marlowe. Mitchum.
No one is a saint in the City of Angels.
The immortal Robert Mitchum stars as Raymond Chandler's legendary detective Philip Marlowe in the neo-noir mystery Farewell, My Lovely. The hardboiled Marlowe's latest cases – one, a search for an ex-convict's lost love, and the other, the murder of a client – take on an even more sinister turn when they begin to connect, leading the private eye deeper and deeper into the seamy underbelly of 1940s Los Angeles. As the stakes are raised and the body count swells, it looks like Marlowe might be next on the list to take the big sleep.
Also featuring Charlotte Rampling, Sylvia Miles, Harry Dean Stanton, and Sylvester Stallone in an early role, Farewell, My Lovely is an unflinching take on Chandler's pulpy novel and a mystery film as powerful and complex as its leading man.
---
COMEDY THAT'LL MAKE YOU STAND AND SALUTE!
Complete your DVD collection of Sgt. Bilko/The Phil Silvers Show with all 35 episodes from the classic fourth and final season on 5 discs. One of the quintessential classics of television's golden age, this Emmy®-winning comedy is filled to the brim with laughs, brought to you by comic genius Phil Silvers (It's A Mad, Mad, Mad, Mad World) in his signature role as Master Sergeant Ernest G. Bilko.
Bilko and his lovable platoon find themselves in for a change in Season 4 when they transfer to California's Camp Fremont. Of course, Bilko's crazy schemes will continue – but will Colonel Hall (Paul Ford) have the last laugh? Featuring cameo appearances by some of Hollywood's biggest superstars (including Dean Martin and Lucille Ball), Sgt. Bilko/The Phil Silvers Show – Season 4 is a perfect capper to one of TV's all-time comedic greats.
---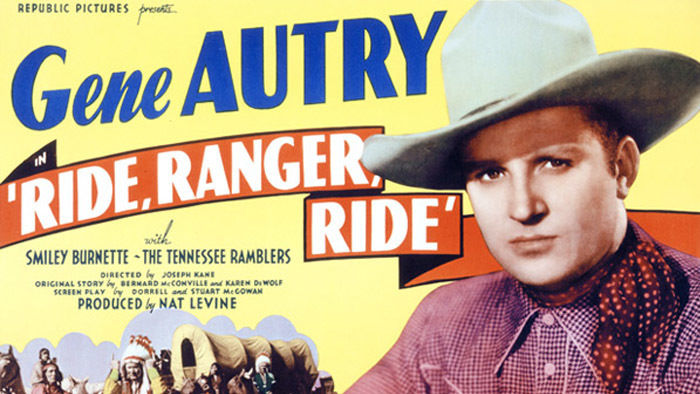 Gene Autry Collection 12
Gene Autry is the only entertainer with all five stars on Hollywood's Walk of Fame, one each for Radio, Recording, Motion Pictures, Television and Live Performance. He was the silver screen's first singing cowboy and is credited with creating the genre of the musical B Western. As the star of 89 feature films, Gene brings music, comedy and action to each of his roles. Now, for the first time in a DVD Collection, Gene Autry's rollicking big screen adventures and unforgettable tunes are brought home in these Western classics, fully restored and uncut from Autry's personal film archives.
THE SAGEBRUSH TROUBADOUR
Rangers Gene Autry and Frog Millhouse travel undercover as Western troubadours to find the killer of old, half-blind Frank Martin. Their only clues are a guitar string and a swayback horse that is the key to finding the dead man's lost goldmine. Complicating matters is the old man's granddaughter, a blonde cyclone of a gal, who is suspicious of Gene and Frog and hires them to supply the music for her grand masquerade dance so she can keep an eye on them. (1935)
RIDE, RANGER, RIDE
Former Texas Ranger Gene Autry receives a commission as lieutenant in the U.S. Cavalry and, along with troopers Frog Millhouse and Rufe Jones, reports to Colonel Summeral at Fort Adobe. Gene's personal charm and ability to sing, quickly win him the heart of Dixie, the Colonel's daughter. But when jealous Lt. Cameron conspires with an Indian spy to send Gene and his detachment into an ambush, Gene loses a man in the fray. After he and his friends are disgraced and ousted from the army, Gene must round up the real troublemakers and win back favor with the colonel… and with Dixie. (1936)
YODELIN' KID FROM PINE RIDGE
Gene Autry is involved in a feud between cattlemen, who want land for grazing, and turpentine forest folk, who make a hardscrabble living off pine trees, in his hometown in Georgia. When Gene warns the turpentiners that the ranchers plan to burn them out of the forest, he is accused of being on their side, is disowned by his father and leaves town to join a Wild West Show. Years later, when the show returns, local bad man Len Parker is still stirring up trouble. Before Gene can put an end to his cattle-rustling and tree-burning, Parker has Gene framed for murder! Gene must enlist the aid of the Wild West Show to stop a range war and clear his name. (1937)
GOLD MINE IN THE SKY
When spoiled Eastern gal Cody inherits a ranch, it is up to the ranch foreman, Gene Autry, to keep things in order. Since Cody can't sell the ranch until she weds, she makes plans to marry a Chicago cattle broker and turns the place into a dude ranch. Gene soon learns the fiancé is an unscrupulous racketeer who only wants the valuable property and to get rid of Gene! In between songs with Gene and the Golden West Cowboys there's a fake cattle-rustling raid, kidnappings and attempted murder. With the help of his sidekick, Frog Millhouse, Gene rides down the adventure trail in his most exciting Western thriller! (1938)
---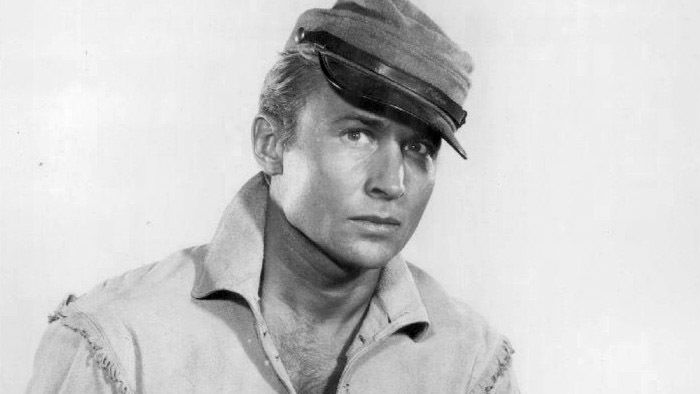 Johnny Yuma saddles up for 40 more thrilling adventures in The Rebel: Season 2!
Finally available in a fully authorized, rip-roaring collection, The Rebel rides into your living room on DVD!
The Rebel follows the exploits of former Confederate soldier Johnny Yuma. Haunted by his experiences in the Civil War, and obsessed with chronicling his adventures in his journal, the young and intense Yuma wanders the West in search of causes to champion, wrongs to be righted… and his own inner peace. With both a revolver and a double-barreled shotgun at the ready, Yuma is more than a match for anyone who crosses his path!
Featuring the legendary theme song, this officially authorized collection of The Rebel's second and final season is a true treat for Western fans both young and old.