"Touching characters and fantastic production design transport viewers of all ages to a colorful dreamscape."
—Sortir a Paris
Edinburgh, 1874. On the coldest day in the history of the world, little Jack is born with his heart frozen solid. Wasting no time, midwife Madeleine takes action and saves his life by inserting a cuckoo-clock in place of his icy heart. And now Jack will live…as long as he observes three golden rules:
He must never touch the hands of the clock.
He must master his anger.
He must never, ever fall in love.
But fall in love he does, to a bespectacled young street performer, Miss Acacia, with a soul-stirring voice. Now begins a journey of escape and pursuit, from Edinburgh to Paris to Miss Acacia's home in Andalusia. Based on the novel by Mathias Malzieu, Jack and the Cuckoo-Clock Heart is a fantastical, wildly inventive tale of love and heartbreak — by turns poignant and funny — in which Jack finally learns the great joys, and ultimately the greater costs, of owning a fully formed heart.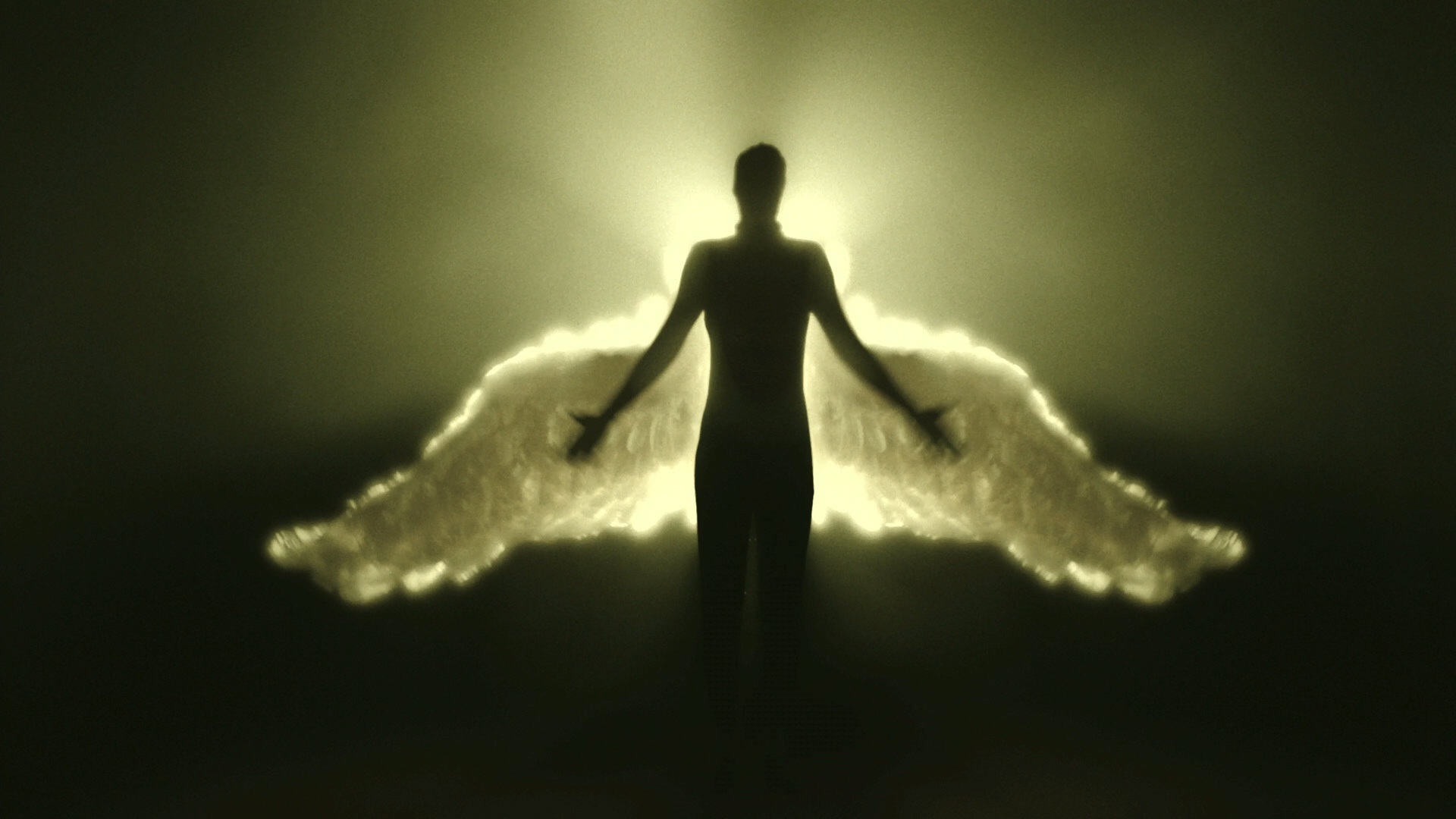 "It's a high wire masterfully crossed by executive producers Eli Roth (Hostel) and Brian McGreevy."
—Entertainment Weekly
In a small Pennsylvania town, something evil has come in search of prey. But who is the true monster in Hemlock Grove?
The brutal slaying of a teenage girl sends the townspeople of Hemlock Grove into a desperate search to find her killer. But this sleepy community soon finds itself living a nightmare as monstrous secrets and rumors threaten to drive them all down a dark path and leave them struggling to uncover the truth.
Executive produced by Eli Roth, based on the novel of the same name by Brian McGreevy & Lee Shipman, and starring Famke Janssen (X-Men), Bill Skarsgård (Anna Karenina), Landon Liboiron (Altitude), Penelope Mitchell (The Vampire Diaries), and Dougray Scott (Mission: Impossible II), Hemlock Grove: Season One's thirteen episodes are an atmospheric and gripping horror thriller series unlike anything you've ever seen. Pack your bags and say your prayers — you're on your way to Hemlock Grove.
When word reaches the remaining Power Rangers that their founder and mentor, Zordon, has been captured by a coalition of villains, the remaining Rangers journey into space aboard a NASADA space shuttle in the hopes of rescuing him. Deep in space, they discover the Astro Megaship, the mobile base of operations for Andros, a Power Ranger who grew up on the distant space colony of KO-35. Joining forces, they draw power from their new Astro Morphers to take their fight against evil anywhere necessary and to find Zordon before it's too late. Fighting a union of all their past villains, led by the monstrous Dark Specter and his trusted captain Astronema, the Rangers are in for the biggest fight the universe has ever seen!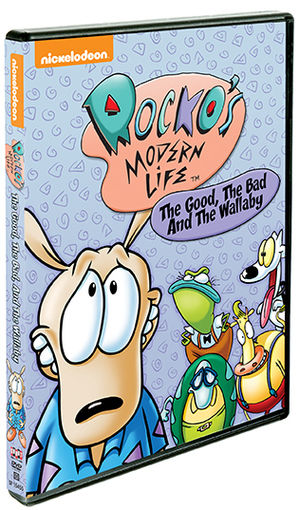 14 classic ROCKO adventures!!
What's a wallaby to do when he's surrounded by annoying neighbors, freeloading pals, heaps of laundry and the weight of life in general? Why, turn to his loyal canine, Spunky, dim-witted best pal, Heffer, and neurotic nay-sayer, Filburt, to help him confront the trials and tribulations of modern life!
Created by Joe Murray (Camp Lazlo, Frog In A Suit) and starring Carlos Alazraqui (CatDog, RENO 911), Tom Kenny (SpongeBob SquarePants), Mr. Lawrence (SpongeBob SquarePants) and Charlie Adler (Aaahh!!! Real Monsters), Rocko's Modern Life originally aired in 1993 on Nickelodeon and has since become a cult favorite all around the world. One of the few brilliant cartoons to break through the genre and emerge as a truly original television experience, Rocko inspires the artist in us all! Includes 7 episodes!
Not Seeing Is Believing!
And you thought the hassles of everyday high school life were bad! Meet Danny Fenton, a good-natured, ordinary 14-year-old kid with extraordinary powers. The son of two highly eccentric ghost-hunting parents, Danny now has the half-ectoplasmic DNA of a ghost, giving him the ability to fight off the horrible spooks, specters and vengeful ghost-hunters threatening our world!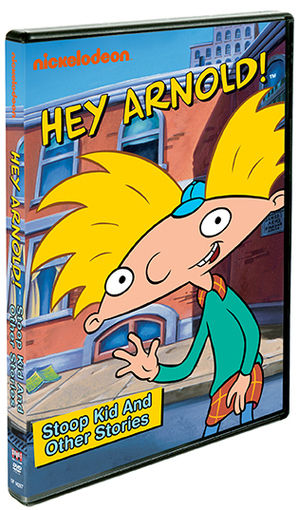 It's life in the big city for Arnold, Grandpa, Grandma, Abner the pig and a host of other friends and neighbors — the likes of which you couldn't find anywhere else but here, on Hey Arnold! Now you can sit back and tune in to the exciting adventures of this cult hit and see the early episodes that made football-headed boys all the rage! Favorites include "Stoop Kid," "Field Trip," "The Baseball" and lots more!
Stars Toran Caudell (Recess), Dan Castellaneta (The Simpsons), Francesca Smith (Recess) and Jamil Walker Smith (SGU Stargate Universe).
For Eliza Thornberry and Her Family, Life Will Never Be the Same!
Brace yourself for a wild ride through jungles, rain forests, cities and deserts spanning the globe with The Wild Thornberrys: Call Of The Wild. Join Eliza Thornberry and her secret gift of gab (she can talk to animals!) in five episodes that bring you face-to-face with danger as Eliza and friends traverse the wonders of the natural world and encounter wildlife in all its natural glory! So hang on for action, adventure and a bit of education!
Lacey Chabert (Party Of Five), Tim Curry (The Adventures Of Jimmy Neutron: Boy Genius) and Flea (The Red Hot Chili Peppers) star in this wildly exciting series!
Grizzly Adams (Dan Haggerty) and his friends celebrate a very special Christmas in Once Upon a Starry Night, a heartwarming tale for the entire family.
Frontier woodsman James "Grizzly" Adams happens upon a young boy and girl, traveling to meet their parents. Lost and cold in unfamiliar territory, Adams guides them to the warmth and safety of his cabin, but will he be able to the same for the children's parents? Grizzly must use all of his abilities and instincts in order to save the day and allow them to join in the celebration.
Fans of television's The Life and Times of Grizzly Adams are sure to delight in this special holiday-themed adventure. Featuring Denver Pyle, Ken Curtis, Don Galloway and Bozo the Bear as Ben.