Looking for a little something extra in your horror movie diet? Let Scream Factory pass you the Gravy.
It's Halloween night. A trio of costumed misfits with very special dietary requirements invades a Mexican cantina and forces the staff to engage in a late night of gluttony. The only caveat is what's on the menu… and who will survive until morning!
From director and co-writer James Roday (Psych), this deliriously demented horror-comedy is a true feast for genre fans. Stuffed with an outstanding ensemble cast and perfectly seasoned with laughs and scares, you'll be sure to ask for seconds on Gravy.
---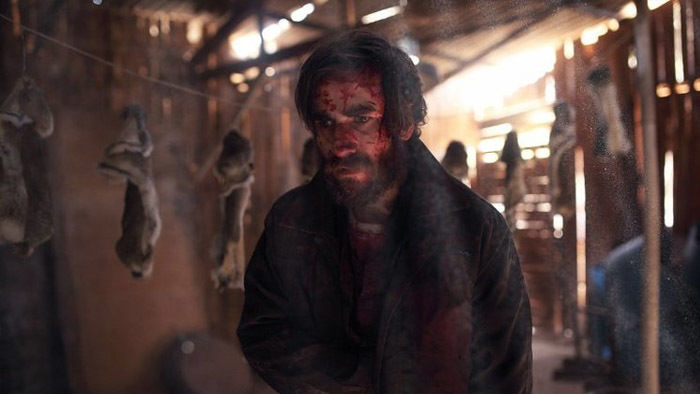 The Stranger delivers "its own singular, and gruesome, distinctions." – The New York Times
Eli Roth (Cabin Fever, Hostel, The Green Inferno) presents a riveting masterpiece from writer/director Guillermo Amoedo (Aftershock, The Green Inferno, Knock Knock) with this macabre and gruesome tale set in a small town.
A mysterious stranger, Martin (Cristóbal Tapia-Montt), arrives seeking to kill his wife Ana (Lorenza Izzo, The Green Inferno, Aftershock) who suffers from a very dangerous disease that makes her as addicted to human blood as he is. But when he discovers that Ana has been dead for a couple of years, Martin decides to commit suicide to definitively eradicate this peculiar disease which imbues his blood with healing powers. Before he can do it, however, Martin is brutally attacked by three local thugs, lead by Caleb, the son of a corrupt police lieutenant. The incident suddenly initiates a chain-reaction that plunges the community into a bloodbath.
---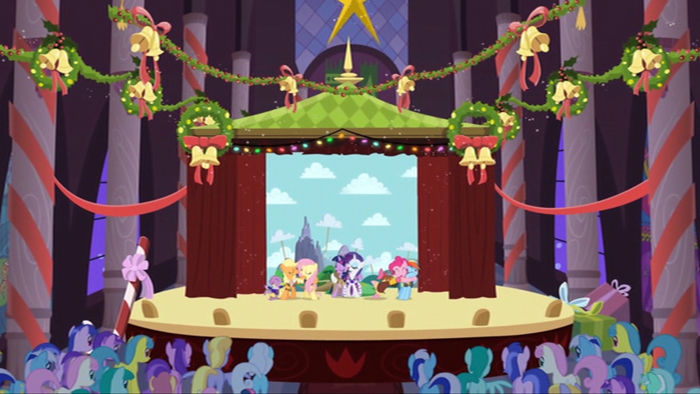 It's The Most Wonderful Time Of The Year!
Winter vacation is a magical event, especially if you live in Equestria or are friends with a girl who can talk to animals! Join your favorite ponies and pets and all of their friends for an amazing collection of six wintery fun adventures!
---
Pee-wee's Christmas Special As You've Never Seen It Before – Beautifully Restored, Remastered and in High Definition!
Join the whole Playhouse gang for one of the wackiest specials ever! With laughs for the whole family, this unique, triple Emmy®-nominated special offers all the imagination and charm of Saturday morning's most outrageous TV series, which became a cultural milestone when it aired from 1986-1991. Pee-wee gets into the spirit of the season with lots of singing, dancing and other holiday fun with his Playhouse pals and more than a dozen celebrity guest stars as you've never seen them before. Everything is going great for Pee-wee… until his Christmas wish list becomes so long that there won't be enough presents for all the other kids in the world! When Santa Claus pleads for help, Pee-wee reluctantly learns a lesson about the true meaning of Christmas.
Special Guests Include:
Frankie Avalon, Charo, The Del Rubio Triplets, Annette Funicello, Zsa Zsa Gabor, Whoopi Goldberg, Magic Johnson, Grace Jones, k.d. lang, Little Richard, Joan Rivers, Dinah Shore and Oprah Winfrey!
---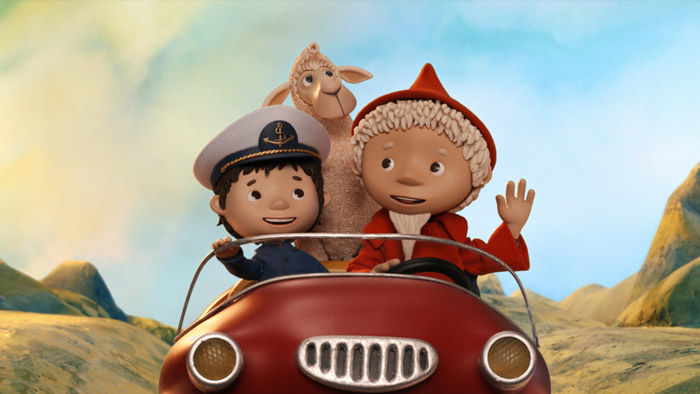 The animated adventure of your dreams!
Every night, the sleeping children of the world are sent to a fantastic land of dreams thanks to the kind and magical Sandman. But the Sandman's got some big trouble when Habumar, the master of nightmares, steals the Sandman's powerful Sand of Dreams and takes control of Dreamland! Needing a brave hero to help them retrieve the sands, the Sandman and his faithful sidekick, Nepomuk the Sheep, recruit a six-year-old boy named Miko. Together, they set off on an incredible journey to save the power of dreaming for every girl and boy. Will Miko and his newfound friends stop Habumar?
A stop-motion animated film from Germany that your kids will love, The Sandman and the Lost Sand of Dreams is a beautiful and unusual visual treat in the tradition of James and the Giant Peach.