"A masterpiece of lunacy and oddball creativity." - From The Balcony
Bound in human flesh and inked in blood, the ancient "Necronomicon" – the Book of the Dead – unleashes unspeakable evil upon mankind in director Sam Raimi's (Darkman, Drag Me to Hell) outrageously hilarious third chapter in his Evil Dead Trilogy.
Back to do battle with the hideous "Deadites," Bruce Campbell returns to the role of Ash, the handsome, shotgun-toting, chainsaw-armed department store clerk from S-Mart's housewares division. Demonic forces time warp him – and his '73 Oldsmobile – into England's Dark Ages, where he romances a beauty (Embeth Davidtz, The Amazing Spider-Man) and faces legions of the undead. Can Ash save the living from the evil dead, rescue his girlfriend, and get back to his own time?
---
"Depraved and disgusting enough to satisfy the most demanding midnight movie fan." – Roger Ebert, Chicago Sun Times (The Human Centipede: First Sequence)
"I honestly got sick, and that's the highest compliment I can give a horror film." – Eli Roth (The Human Centipede: First Sequence)
"Would have the Marquis De Sade gagging into his popcorn… could be the sickest B-Movie ever made." – Owen Gleiberman, Entertainment Weekly (The Human Centipede 2: Full Sequence)
Upon its release, The Human Centipede became a cultural sensation. Now, get ready to experience the "complete sequence" of the notorious Human Centipede series, including Unrated Director's Cuts of all three films!
---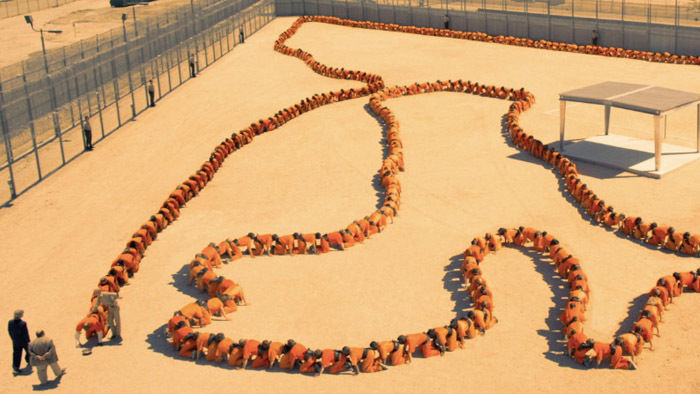 Get ready to experience the final – and biggest – sequence!
Bully prison warden Bill Boss (Dieter Laser) has a lot of problems; his prison has the highest amount of prison riots, medical costs and staff turnover in the country. But foremost, he is unable to get the respect he thinks he deserves from his inmates and the state Governor (Eric Roberts). He constantly fails in experimenting with different ideas for the ideal punishment to get the inmates in line, which drives him completely insane. Under threats of termination by the Governor, his loyal right hand man Dwight (Laurence R. Harvey) comes up with a revolutionary idea which could change the American prison system for good and save billions of dollars. With an idea based on the notorious Human Centipede movies, they devise the ultimate punishment and deterrent for anyone considering a life of crime - a jaw-dropping 500-person prison centipede.