A mysterious drifter known as Brayker (William Sadler, Iron Man 3) possesses the last of seven ancient keys that hold the power to stop the forces of darkness and protect all humanity from ultimate evil. But the human race is safe only so long as Brayker can evade the demonic Collector (Billy Zane, Titanic) who has gathered the other six keys.
In his obsessive quest for the key, the Collector rallies an army of ghastly cadavers against Brayker and the inhabitants of a run-down hotel. Armed with automatic weapons, sacred blood and sadistic humor, Brayker and the strong-willed Jeryline (Jada Pinkett-Smith, Gotham) must lead the other guests in a gruesome battle against the Collector and his evil horde of ghouls.
Infested with a talented cast, thrilling special effects and the Crypt Keeper's deadpan delights, Demon Knight is directed by genre vet Ernest Dickerson (The Walking Dead, Dexter, Masters of Horror) and features a strong supporting cast featuring Thomas Haden Church (Spider-Man 3, Sideways), CCH Pounder (Orphan, Avatar), Brenda Bakke (L.A. Confidential), Dick Miller (Gremlins) and Charles Fleischer (Zodiac).
---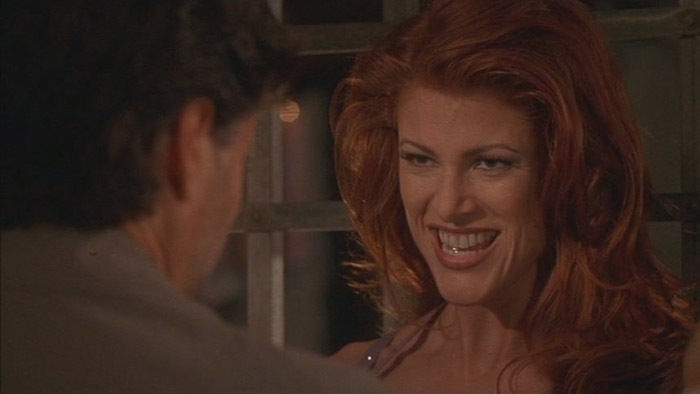 Wisecracking private eye Rafe Guttman (Dennis Miller, Joe Dirt) investigates some strange happenings at a titillating bordello on the edge of town. It seems owner Madam Lilith (Angie Everhart, Jade) and her luscious cohorts want more than money… they want blood!
Soon Rafe finds himself up to his neck in a den of hungry vampiresses and battling the Reverend Jimmy Current (Chris Sarandon, Fright Night, Child's Play), a slick televangelist with an unstoppable talisman.
Directed by film producer Gilbert Adler (Thir13en Ghosts, House on Haunted Hill), co-starring Erika Eleniak (Under Siege), Corey Feldman (The Lost Boys, The Goonies), Aubrey Morris (A Clockwork Orange) and Phil Fondacaro (Ghoulies II), and brimming with blood, lust and wicked laughs, this is one brothel you'll visit again and again.
---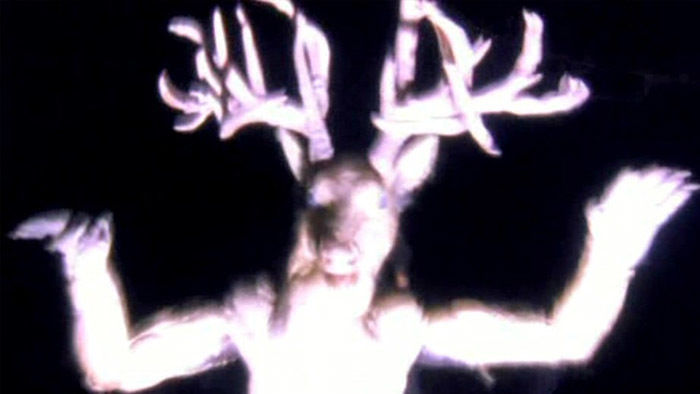 Four tales of terror from multi-talented filmmaker Larry Fessenden – he's a writer, a producer, a director and an actor. In this box set, he brings together four of his films, in HD for the first time, along with both brand-new and vintage bonus features including short films and music videos.
Includes 24-Page Booklet With Liner Notes By Fangoria's Michael Gingold And Never-Before-Seen Photos, Storyboards, And Sketches.
Titles Include:
No Telling (1991)
Habit (1995)
Wendigo (2001)
The Last Winter (2006)
---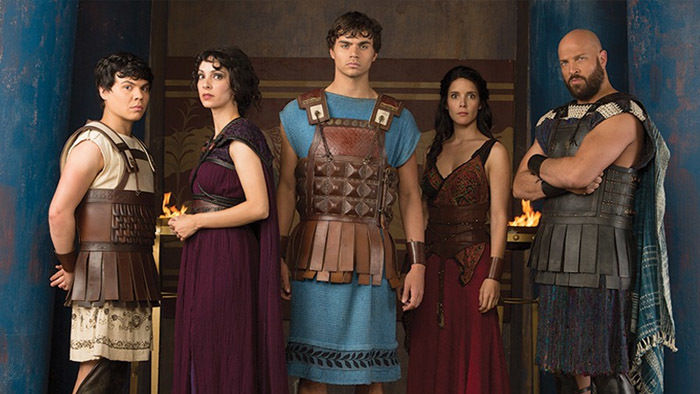 From The Producers Of Tin Man, Alice And Neverland!
Witness a young man's mythical quest to solve the riddle of the Gods, unlock the doors to Olympus and become an immortal. The epic journey of Hero (Tom York, Tyrant) leads him through the darkest realms of ancient Greece accompanied by the beautiful, but twisted Oracle of Gaia (Sonya Cassidy, The Tudors), the powerful sorceress Medea (Sonita Henry, Doctor Who) and genius inventor Daedalus (Matt Frewer, Orphan Black). Hero battles trickster gods, vicious monsters, seductive nymphs, kings and despots, as he transforms from a fresh-faced youth into a ruthless, cold-hearted killer, and a match for the gods themselves.
---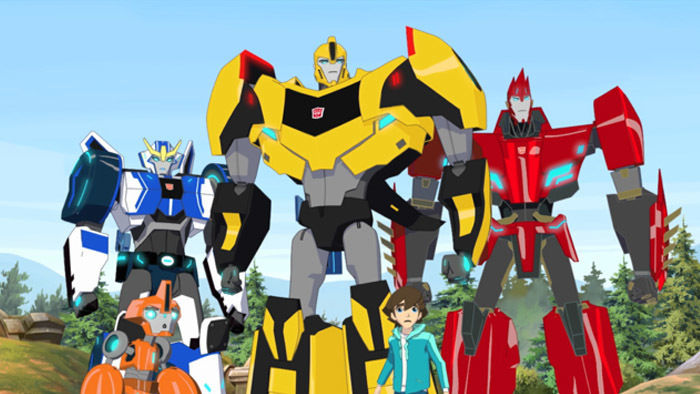 When a prison ship crashes on Earth, hundreds of Cybertron's most vile Decepticons are set free! Sent back to Earth by Optimus Prime, Bumblebee and his new squad, Strongarm, Sideswipe and former Decepticon Grimlock, team up with human allies, Denny and Russell, must track down and recapture the evil escapees!
---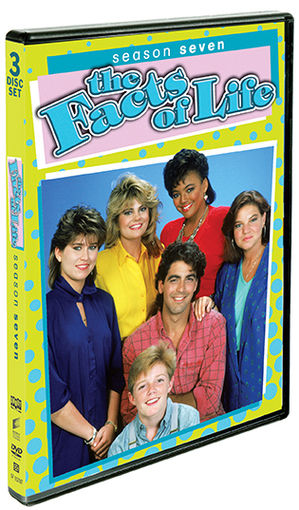 Garrett's girls are back! Join Blair, Natalie, Tootie, Jo, and Mrs. G for 24 Fact-astic episodes of laughs and life lessons in The Facts of Life: Season Seven.
Every Facts fan knows that big changes are always in store for our heroines, but Season Seven knocks the girls for a loop when they return home from summer vacation and find that Edna's Edibles has been destroyed in a fire! Employing the services of hunky contractor George Burnett (Academy Award® winner George Clooney in an early role), they set out on a bold new business model, and from the ashes of Edna's Edibles rises the gift shop, Over Our Heads!
Featuring Charlotte Rae, Lisa Whelchel, Mindy Cohn, Kim Fields and Nancy McKeon, The Facts of Life: Season Seven delivers all the heart and hilarity fans have come to expect from a sitcom classic that became a cultural touchstone for any young adult of the eighties.