A Double Dose Of Samurai Action!
THE HOUSE WHERE EVIL DWELLS
1982 / 1.78:1 / NEW Transfer
A century ago, a samurai brutally murdered his adulterous wife and her lover before taking his own life. Now, the Fletcher family has found what they think is their perfect Japanese home – not knowing it's the same house where the murders occurred. But as strange events escalate and the ghosts of the dead begin to toy with the living, the Fletchers discover they've become unwitting players in a horrible reenactment... one which they may not survive! This chilling ghost story stars Edward Albert (Galaxy Of Terror), Susan George (Straw Dogs) and Doug McClure (Humanoids From The Deep) and is directed by Kevin Connor (Motel Hell).
GHOST WARRIOR (aka SWORDKILL)
1986 / 1:85.1
While exploring a cave, two skiers find the body of a 400-year-old samurai warrior entombed in ice. He is brought to the United States in a hush-hush operation and revived through cryosurgery. Unfortunately, he is then forced to battle for his freedom, dignity and life. This Charles Band production stars Janet Julian (King Of New York, Humongous).
---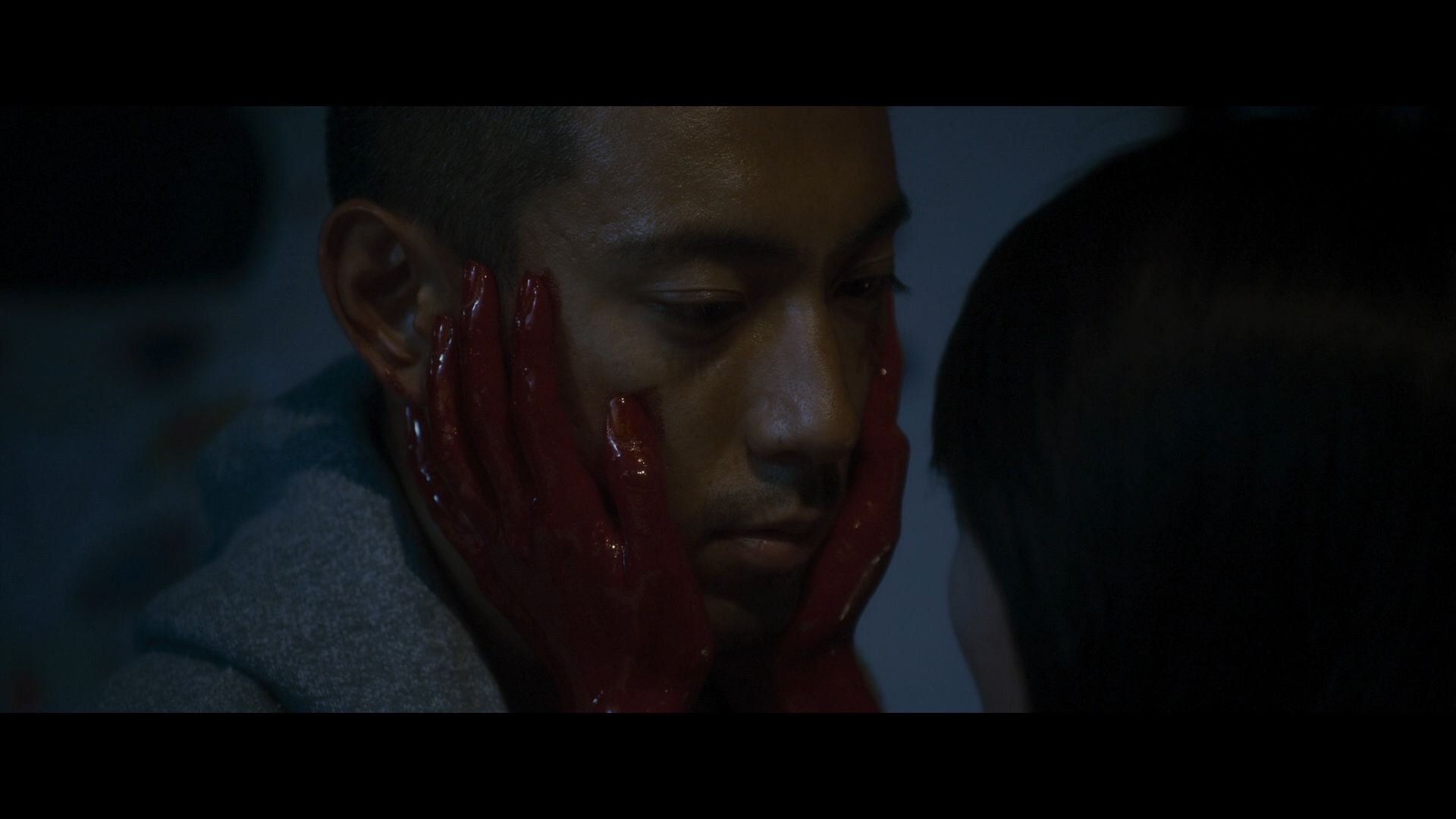 From Acclaimed Horror Director Takashi Miike
Official Selection 2014 Toronto International Film Festival
"It's A Mixture Of High And Low Art Very Reminiscent Of His Masterpiece Audition In Both Structure And Style." - Fangoria
A beautiful actress (Kô Shibasaki of 47 Ronin and Battle Royale) plays the protagonist in a new play based on a legendary ghost story. She pulls some strings to get her lover cast in the play, although he's a relatively unknown actor. With the cast in place, rehearsals for the play, about an abusive relationship and a grudge, begin. But off stage, some begin to develop their own obsessions. Trapped between the play and reality, they are horrified to find that a real grudge can cross the blurred line between reality and fantasy. Will love flourish? Or has it already turned hideously dark?
---