"***** (Five Stars) A first-rate, inventive serial-killer thriller" – Jack Sommersby, eFilmCritic.com
One hundred years ago, Jack the Ripper slashed his way through London's red light district. Now, a modern-day maniac is honoring the event by mutilating L.A.'s ladies of the evening. Has Jack the Ripper been reborn? The police are stumped and the prostitutes of L.A. are scared. The only person with a chance of solving the murders has a problem of his own – he's the LAPD's number one suspect.
James Spader (The Blacklist, Avengers: Age Of Ultron) and Cynthia Gibb (Death Warrant, Youngblood) star in this taut mystery-thriller written and directed by Rowdy Herrington (Road House).
---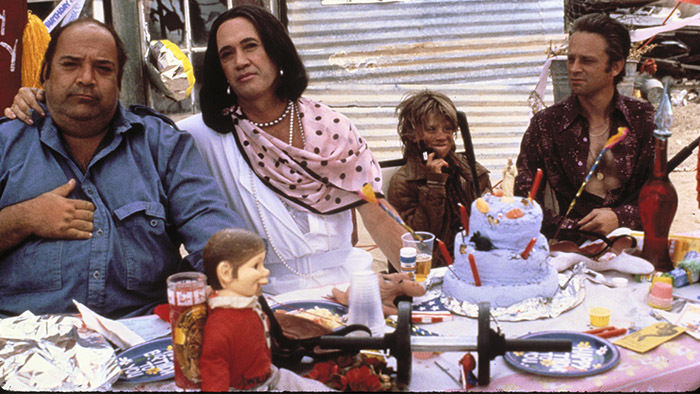 "**** (Four Stars) David Carradine fans haven't seen anything till they've seen this." – eFilmCritic.com
A shattering, unforgettable performance from David Carradine (Kill Bill) powers this wickedly off-beat tale of family love gone berserk. Paul L. Smith (Midnight Express, Crimewave) and Brad Dourif (Child's Play, The Exorcist III) are also featured in powerfully moving supporting roles.
In a remote desert town, a psychopathic petty crook (Smith) and his transvestite girlfriend (Carradine) kidnap an orphaned infant, cage it like an animal, and train it to steal and kill on their command. Years later, when the half-wild Sonny Boy escapes and embarks on a bloody rampage, the couple's monstrous attempt at "child development" provokes the local populace into vengeful retaliation.
Unlike any film you've ever seen, Sonny Boy is an unsettling, wildly bizarre allegory on the devastating effects of child abuse and the violent consequences that follow.
---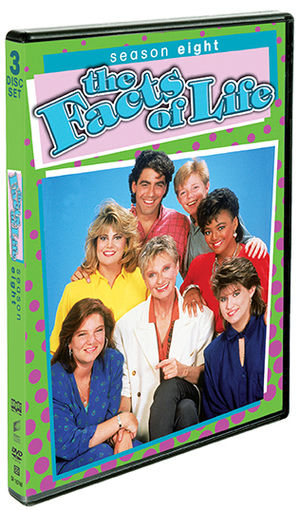 Blair, Natalie, Tootie, and Jo say goodbye to their beloved Mrs. G — and things will never be the same again in The Facts of Life: Season Eight.
When Edna Garrett finds love, the girls are understandably overjoyed — but it turns bittersweet when they realize that their longtime friend and mentor will be leaving them. Edna's sister Beverly Ann (Academy AwardⓇ winner Cloris Leachman) steps in to keep an eye on the girls, but as the year passes and graduation from Langley College looms for Blair and Jo, it appears that the winds of change haven't finished blowing just yet.
Other highlights of Season Eight include a rockin' trip back to the 1960s, an Eastland girls reunion featuring some familiar faces for longtime fans of the series, guest appearances by George Clooney and pop star Stacey Q, and a surprising, hilarious murder mystery in which no one — and we mean no one — is truly safe. Continue your collection of one of your all-time favorite sitcoms with The Facts of Life: Season Eight.