William Friedkin, the Academy Award®-winning director of The Exorcist, delivers a new kind of fairy tale for adults.
A handsome young couple finds the perfect live-in babysitter to look after their newborn child. It seems like a fairy tale, until ancient, supernatural forces turn the couples dream into a nightmare.
In his first horror film since The Exorcist, Oscar®-winning* director William Friedkin spins a terrifying tale based on every parent's worst fear. Jenny Seagrove (Local Hero) portrays the enchanting guardian who enters the home of new parents Dwier Brown (Red Dragon) and Carey Lowell (Licence to Kill) possessing impeccable references and an affinity for children. But as her true intentions are revealed, the battle for the child's soul begins in this chilling film based on Dan Greenburg's popular novel, The Nanny.
---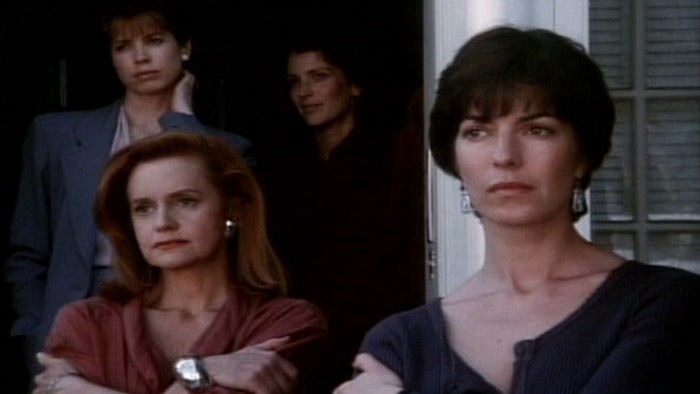 "The men in your life may leave you, children grow up, parents pass away. The only ones who are there for you, from cradle to grave, are your sisters."
The four Reed siblings continue their shared journey through the pitfalls and joys of life in the third season of Sisters, the beloved drama from creators Ron Cowen and Daniel Lipman. Finally available on DVD, Sisters: Season Three follows Alex (Swoozie Kurtz), Georgie (Patricia Kalember), Frankie (Julianne Phillips), and Teddy (Sela Ward) - four very unique women joined by the most special bond of all: family. Season Three finds Georgie experiencing a horrible accident and giving birth, and Teddy finding new success as a clothing designer. Frankie contends with new challenges in her marriage to Mitch (Ed Marinaro, Hill Street Blues). And a shocking diagnosis for Alex leads to her finding strength she never knew she had.
Featuring terrific supporting turns from Elizabeth Hoffman and Garrett M. Brown, as well as early acting roles from Ashley Judd (Divergent) and Paul Rudd (Ant-Man), Sisters: Season Three builds upon the strong characterizations and storylines that made the series a hit whose themes remain both entertaining and relevant to this day.
---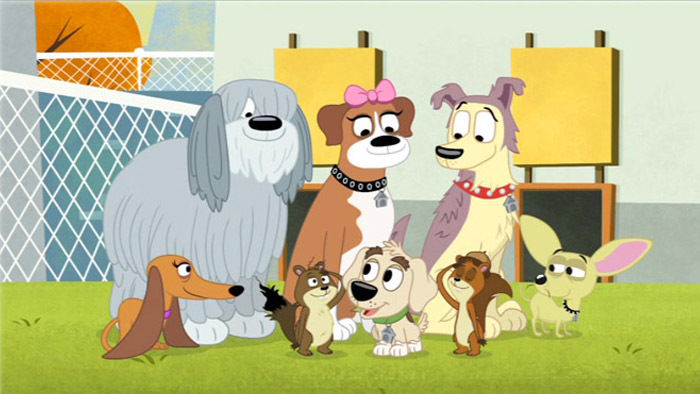 It's Raining Cats And Dogs - And An Alligator - At Shelter 17!
Lucky, Niblet, Cookie, Squirt and Strudel are back for five more exciting adventures of the Pound Puppies! From trying to get a kitten and a puppy adopted into the same home, to trying to place an alligator named Rover(!), to sneaking into the Kennel Kittens' compound to retrieve a stolen gadget, this team of determined canines will do whatever it takes to find the perfect loved ones for each and every pet at Shelter 17!
---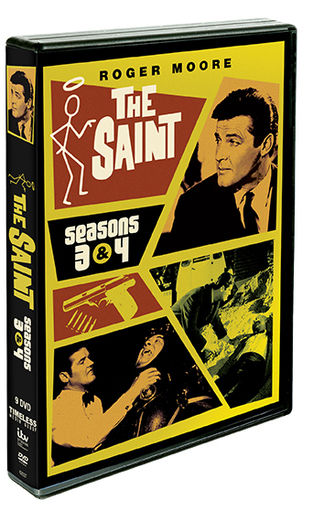 THE SAINT goes marching in with all 32 episodes from Seasons 3 & 4!
Modern-day Robin Hood. Wealthy man of mystery. Debonair rogue. Call Simon Templar what you will, but never cross THE SAINT. A timeless figure of adventure since his creation by Leslie Charteris in 1928, The Saint has thrilled adventure aficionados with his exploits in a variety of media, including novels, movies, and radio—but nowhere was the dashing Mr. Templar more indelibly realized than in his 1960s television series, starring the perfectly cast Roger Moore in the title role.
Simon Templar's adventures continue in Season Three and Four, building on the charm and thrills established by the series' early days. Presenting early appearances for such actors as Burt Kwouk (The Pink Panther films), Carol Cleveland (Monty Python's Flying Circus), and the great Donald Sutherland, and with the inimitable Mr. Moore as our guide to adventure, these two seasons of The Saint represent some of the best this classic series had to offer its most ardent fans.