"An absolute must-watch… one of the best documentaries of the year" – Umberto Gonzalez, Latino-Review
In 1992, Marvel Comics was the number-one publisher of comic books in the world, largely due to its dynamic artwork. But as a response to what was believed to be years of mistreatment toward creative talent by the industry's leading publishers, a small – but influential – group of artists left Marvel Comics at the height of its popularity to form their own company, Image Comics. Led by the outspoken Todd McFarlane (Spawn), this group kicked off a revolution that would change the comics industry forever, instantly granting power to creators and launching Image to "rock star" status. But with great power came great turmoil, as Rob Liefeld (Deadpool), Jim Lee (X-Men), Marc Silvestri (Wolverine), Erik Larsen (Savage Dragon), Whilce Portacio (X-Factor) and Jim Valentino (Guardians Of The Galaxy) almost immediately began to unravel the very bond that united them.
Through rare archival footage and brand-new interviews with all seven founders, as well as industry insiders, comics historians and current Image Comics creators like Robert Kirkman (The Walking Dead), The Image Revolution brilliantly tells the story of the rise, fall and triumphant return of one of the most successful publishers in comic book history.
---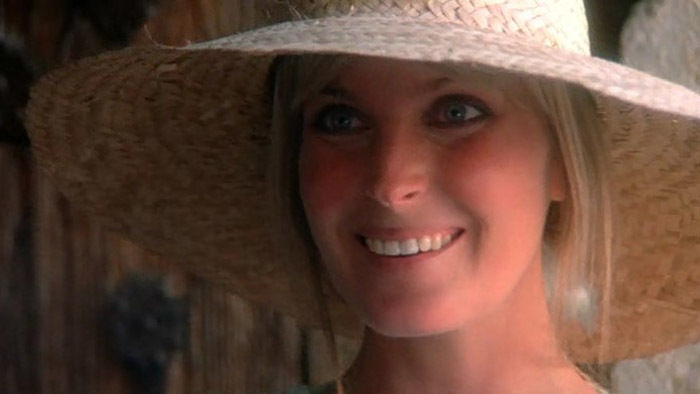 Two romantic comedies starring legendary sex symbol, Bo Derek (10, Tommy Boy)
BOLERO
1984 / Unrated / 1.85:1
Bo Derek stars as a curious American ingénue who is ready to shed the trappings of girlhood and become a woman. Upon graduating from school in Britain, she finds that she hungers for more education – in the art of love! Journeying to Morocco, she meets a handsome sheik who, sadly, falls asleep while seducing her. A hot-blooded matador in Spain does not disappoint, however. Unlocking her deepest desires, her world-class lover gives her a lesson in ecstasy she'll never forget.
GHOSTS CAN'T DO IT
1990 / Rated R / 1.78:1
Bo Derek stars as a young widow determined to bring her husband (Anthony Quinn) back to life in this spirited comedy of love and death. Coached by her husband's impatient ghost, she travels to the most exotic corners of the earth in her search for the perfect body to receive his reincarnated soul.
---
THE VIRUS IS SPREADING…
Picking up immediately after the events of the first film, this riveting sequel follows Riley (Matt Mercer, Contracted), now infected and running out of time, as he attempts to find out more about the virus and its mysterious host. As he digs deeper into its origins, Riley attracts the attention of a detective (Marianna Palka, Good Dick) who doubts his innocence, and BJ (Morgan Peter Brown, Absentia), who holds the key to the virus – and perhaps the destruction of mankind as we know it – leading to a blood-soaked finale you have to see to believe. Hang on to your barf bags, buckle up, and get ready for the genre ride of the year!
---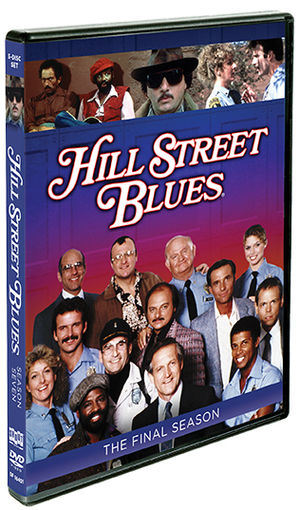 THE LAST ROLL CALL.
The officers and detectives of the toughest precinct on television work their final shift in the seventh and last season of Hill Street Blues. Steven Bochco's groundbreaking masterpiece of television drama concludes its examination of the lives of the men and women who protect and serve the citizens of a volatile city in these twenty-two episodes, once again delivering the high quality writing, acting, and direction fans have come to expect from this universally acclaimed program.
The unmatched ensemble cast - including Daniel J. Travanti, Veronica Hamel, Bruce Weitz, Betty Thomas, Charles Haid, Joe Spano, James B. Sikking, Taurean Blaque, and Dennis Franz - are in top form for this climactic season, from its powerful opening to its fiery conclusion. Complete your collection of one of television's finest and most honored series today with Hill Street Blues: The Final Season.