A second volume of Spots-On superheroics that are nothing short of Miraculous!
When the treacherous Hawk Moth uses his evil energy to transform the citizens of Paris into super villains, only two amazing heroes stand in his way: Ladybug and Cat Noir! With the help of their magical pets, this incredible duo team up to outwit Hawk Moth and keep their city safe… but their biggest challenge might be getting through junior high school. You see, Ladybug and Cat Noir are actually Marinette and Adrien, a pair of young students who live what seems to be a normal life. But even for these two, it's hard to juggle schoolwork, friends, family and growing up when every day is a super-powered adventure!
Featuring six more incredible episodes from the action-packed animated series, Miraculous: Tales of Ladybug and Cat Noir: Spots On is a high-flying collection of heroic adventure that'll have you bugging out!
---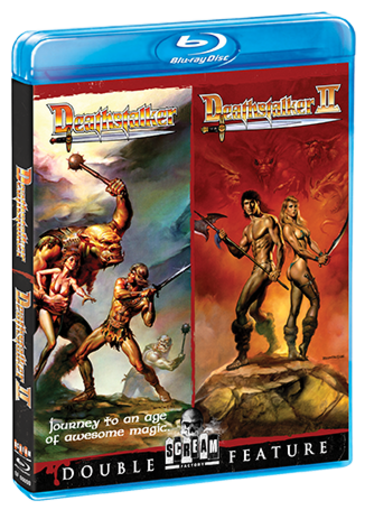 DEATHSTALKER (1983)
Deathstalker (Richard Hill) is a mighty warrior chosen to battle the evil forces of a medieval kingdom who sets off on a journey to the most challenging tournament in the land. To the winner will go the throne of the evil wizard, the ultimate mystical power and the love of the beautiful Princess Codille (Barbi Benton). But first Deathstalker must prove himself worthy of his legacy . . . and treachery lurks at every turn.
DEATHSTALKER II (1987)
Deathstalker II (John Terlesky) has a mission: to save the kingdom from the wicked grip of the immoral wizard Jerak and his queen Sultana, who have ruled the land by creating an evil twin of the lovely Princess Evie (Monique Gabrielle). Capturing the real Princess Evie, Deathstalker must now return her to her rightful place of power – but the swordsman's battle has just begun.
---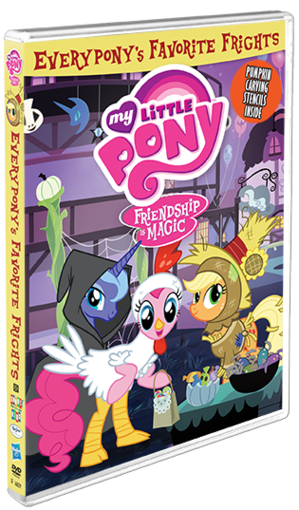 Get ready for frightful fun! Twilight Sparkle and her friends meet a mysterious zebra in the Everfree Forest. Princess Luna enlist the help of the ponies to track down a magical force that turns dreams into nightmares. Fluttershy decides to overcome her fears and participate in Nightmare Night. Spike must share Twilight's attention with an owl and compete in dangerous dragon games. Twilight Sparkle, Rainbow Dash, Fluttershy, Applejack, Rarity, Pinkie Pie and Spike can face any spooky adventure so long as they have the magic of friendship!
---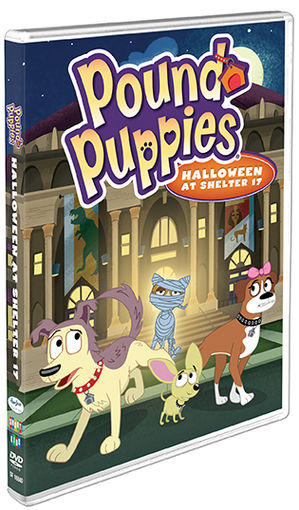 The Pound Puppies are ready for fun and frights, and just in time for Halloween! The dogs work hard to find a forever home for a weird-looking puppy, awaken the cat mummy Meowtuhotep, race against time to rescue a pup in a jungle before a volcano explodes and more in six exciting and spooky adventures.