"Superior To The Silence Of The Lambs." – Entertainment Weekly
"Sleek And Unnerving… Splendidly Creepy" – David Ansen, Entertainment Weekly
Former FBI profiler Will Graham (William Petersen, To Live and Die in L.A., CSI: Crime Scene Investigation) reluctantly returns to his old job to track a horrific serial killer known as "The Tooth Fairy." But in order to get into the mind of this maniac, Graham must face another: Hannibal Lecktor (Brian Cox, X-Men 2, RED), the imprisoned psychiatrist whose own insanity almost cost Graham his life… and whose insights into "The Tooth Fairy" could prove as dangerous as the killer himself.
Tom Noonan (Heat, RoboCop 2), Joan Allen (The Bourne Legacy), Dennis Farina (Get Shorty), Kim Greist (Brazil) and Stephen Lang (Avatar) co-star in this gripping thriller from director Michael Mann (Heat, Miami Vice) and adapted from the novel Red Dragon by Thomas Harris. Manhunter is one of the most unnerving serial killer movies ever made.
---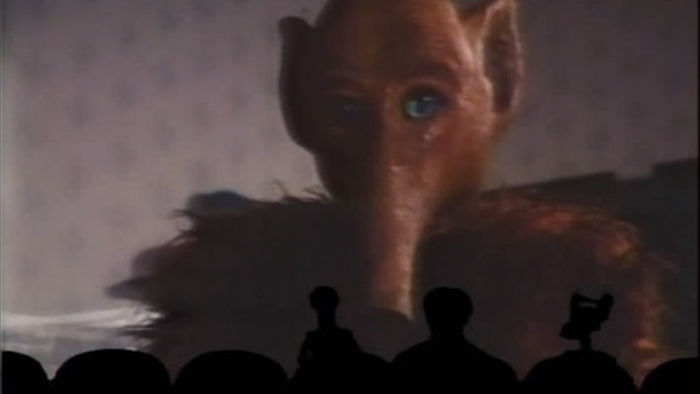 It's Mystery Science Theater 3000, America's only show that makes fun of really bad B-movies from the comfort of a spaceship floating above Earth.
Take that, third party sellers! Volume 2 is back in print and better than ever.
Titles Include:
Cave Dwellers
Pod People
Angels Revenge
Shorts Vol. 1, Featuring:
The Home Economics Story
Junior Rodeo Daredevils
Body Care & Grooming
Cheating
A Date With Your Family
Why Study Industrial Arts?
Chicken Of Tomorrow
---
He got everything he wanted… and lost everything he had.
James Spader (The Blacklist) and Rob Lowe (The West Wing) star as two men on a collision course with fate – and each other – in the underrated gem Bad Influence.
Quiet, unassuming financial analyst Michael Boll (Spader) lives a successful-yet-timid life, lacking in risks or rewards. When he crosses paths with the enigmatic Alex (Lowe), the two form a friendship based on ever-increasingly bold behavior. When Michael's new pal pushes things too far, however, Michael wants out… but the mysterious Alex has no desire to set him free from the seductively dangerous lifestyle he's dragged him into.
A sexy and suspenseful drama in the vein of Hitchcock's Strangers on a Train, Bad Influence is a crackling thriller from writer David Koepp (Death Becomes Her, Apartment Zero) and Oscar® winner and director Curtis Hanson (L.A. Confidential).
---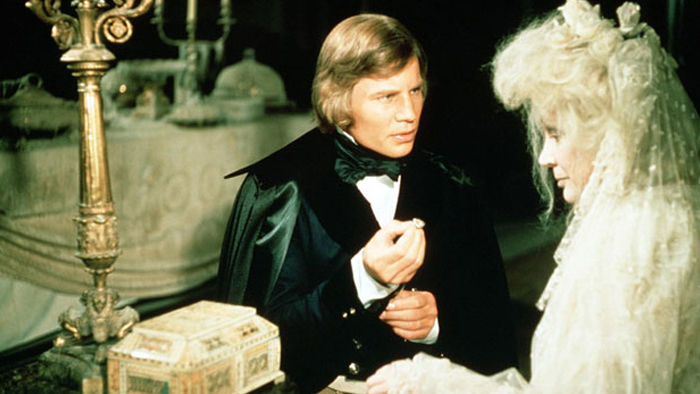 Michael York (Logan's Run) and Oscar® nominees Sarah Miles (Blow-Up), and James Mason (A Star Is Born) lead a sumptuous adaptation of Charles Dickens' beloved novel, Great Expectations.
Pip (York) is a poor young man from the working class who finds new meaning in his life when he falls for the beautiful and well-off Estella (Miles). However, due to Pip's station in life, Estella cruelly views him as nothing but a mere distraction. But when Pip comes into a fortune inherited from a mysterious benefactor, he is able to improve his social status – and sets about wooing her in earnest.
A tale of ambition and love – and all its goods and ills – Great Expectations is one of the world's most eternally classic stories, beautifully told in this cinematic adaptation from Tony award-winning director Joseph Hardy.
---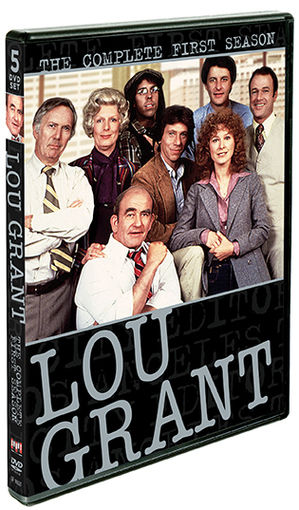 Ed Asner reprises the indelible character he made famous on the classic sitcom The Mary Tyler Moore Show in Lou Grant: Season One. Co-starring Mason Adams (Omen III: The Final Conflict), Robert Walden (All The President's Men) and Nancy Marchand (The Sopranos), the riveting Lou Grant ran for five seasons from 1977 to 1982, winning 13 Emmy® Awards and setting a high standard for all topic-oriented, serial dramas to come.
Having lost his job at WJM-TV's news department, Grant leaves Minneapolis for the West Coast, where he takes over as the city editor for the Los Angeles Tribune. There, Grant guides his team of journalists through the constant challenges of the newspaper business. Exploring both the inner workings of the Tribune and the societal issues that influenced its readers, Lou Grant was an acclaimed program throughout its five seasons on network television.
Notable for being a rare instance of a comedic television character making the transition to a dramatic series, Season One of Lou Grant showcases a powerhouse ensemble and writing staff that made the show one of the most intelligent and noteworthy programs of its era.
INCLUDES ALL 22 EPISODES!