Before Mighty Morphin Power Rangers, There Was Super Sentai!
See where the worldwide phenomenon began with the original Japanese series that inspired the Power Rangers franchise!
It's been a long time since the great war between the Three God Generals and the Youkais, an ancient race of monstrous spirits. Since then, imprisoned in a cave protected by the mystical Seal Door, their leader Daimaou and his Youkai army wait, planning for the day they can finally strike.
That day has arrived and it is up to the Kakurangers, along with the Three God Generals, to defeat the Youkais, before Daimaou's villainy destroys Earth!
---
Part singing.
Part dancing.
All COP.
Steven Bochco (Hill Street Blues, NYPD Blue) brings you another bold take on the police procedural genre with the provocative and notorious Cop Rock. Combining the gritty, character-driven drama Bochco fans expect with the pulsating rock and show-stopping grandeur of musical theatre (including songs composed by Grammy, Emmy, and Oscar® winner Randy Newman), Cop Rock followed the lives of detectives and officers who didn't just walk the beat… but had the slick moves to keep the beat as well!
Cop Rock is finally on DVD – a cause for both celebration and a long-overdue reappraisal of a series that has been called one of the most unusual programs of all time. Reopen the investigation today on one of television's most talked-about series: Cop Rock.
---
It starts as a game…and there's no end in FRIGHT!
A simple prank call turns into a night of person-to-person terror in I Saw What You Did, a movie that dials up the suspense!
Teenagers Libby and Kit have found a new way to entertain themselves: by calling up random strangers and tormenting them with a warning: "I saw what you did, and I know who you are." But when a man who has recently murdered his wife becomes their latest victim, the tables are quickly turned… and this wrong number may mean that their number is up!
Joan Crawford (What Ever Happened To Baby Jane?, Trog) and John Ireland (Terror Night) are among the stars in this chiller produced and directed by the great William Castle (The Tingler, House On Haunted Hill).
---
"An emotionally resonant chiller. A riveting performance by Gene Jones." – Frank Scheck, The Hollywood Reporter
A disabled war veteran is in bad hands when his family hires the live-in nurse from hell in this intense psychological shocker. George (Gene Jones of The Hateful Eight and The Sacrament) is an aging ex-soldier haunted by memories of Vietnam and struggling to reconnect with his estranged son and granddaughter. But when he suffers a stroke and is diagnosed with dementia, George is left in the care of Michelle (Halloween's Kristina Klebe), a seemingly sweet nurse with a disturbing dark side. At the mercy of a psychopath with a hypodermic needle, George becomes a prisoner in his own home, caught in a sadistic game of cat and mouse as brutal as anything he experienced in Vietnam. In his feature debut, director Mike Testin masterfully keeps the tension mounting – until it explodes in delirious violence.
---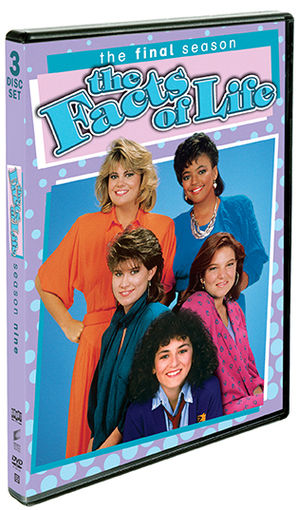 The Final Facts!
Join Blair (Lisa Whelchel), Natalie (Mindy Cohn), Tootie (Kim Fields) and Jo (Nancy McKeon) as they launch into adulthood in The Facts of Life: The Final Season!
The "girls" from Eastland are girls no longer. Facing the challenges of young adulthood – including marriage, work, and their very different future goals – the four ladies seem destined to go their separate ways and leave their longtime home in Peekskill. But when Eastland School For Girls is threatened with closure, Blair takes steps to save the place where their unshakeable friendship all started.
It's time to complete your collection of one of the 1980s' memorable and longest-running sitcoms with The Facts Of Life: The Final Season, including all twenty-four episodes!
---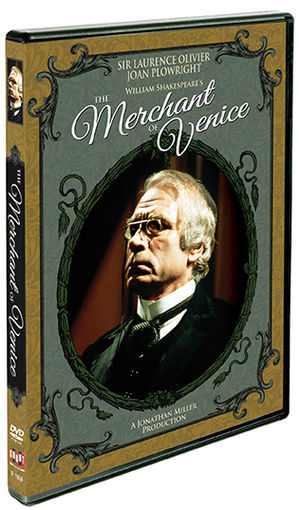 "If you prick us, do we not bleed?... And if you wrong us, shall we not revenge?"
William Shakespeare's classic play The Merchant of Venice comes to life like never before in this 1973 adaptation starring two titans of stage and screen: Sir Laurence Olivier and Dame Joan Plowright.
Young Bassanio (Jeremy Brett) desires the lovely Portia (Plowright), but in order to win the fair lady's hand properly, he needs money. Taking a loan from the moneylender Shylock (Olivier), Bassanio names his friend Antonio (Anthony Nicholls) as guarantor… but when the loan comes due and is unpaid, Shylock demands a particular penalty from his debtor: a pound of his flesh. Now Portia must find a way to thwart Shylock from his plans and save Antonio.
Shakespeare lovers will thrill to this excellent adaptation of one of his most talked-about plays, performed by a tremendous cast featuring some of the finest actors of our time.