We've got 12 DVD and Blu-ray titles being released in July that are now available to pre-order right here at ShoutFactory.com! Click through to the product page to view any special offers.
Shout! Factory
The crew of Cincinnati's iconic radio station WKRP is back to hilariously bring you the hits you love! From rock 'n' roll to soul, no one does it better than Dr. Johnny Fever (Howard Hesseman) and Venus Flytrap (Tim Reid)! Throw in quirky newsman Les Nessman (Richard Sanders), incompetent station manager Carlson (Gordon Jump), long-suffering program director Andy (Gary Sandy), slimeball ad man Herb (Frank Bonner) and bombshell receptionist Jennifer (Loni Anderson) and you have yourself a winning combination of classic tunes and uproarious laughter!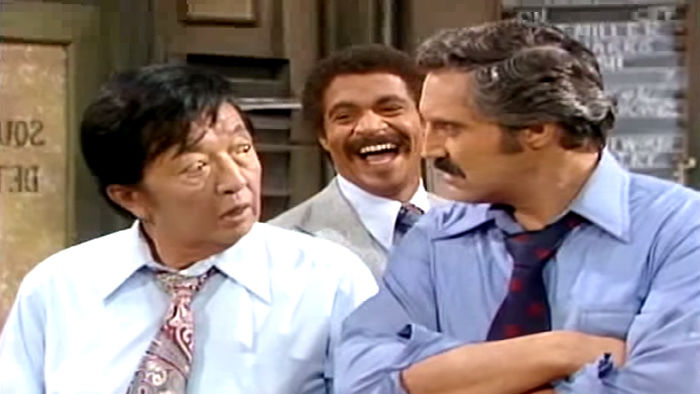 The detectives of the 12th Precinct work their last shift.
An Emmy® Award-winning comedy classic comes to an end in Barney Miller: The Final Season. Acclaimed throughout its eight season run, Barney Miller remains a beloved sitcom to this day for its quirky yet humanistic exploration of the lives and exploits of a police squad in New York's Greenwich Village. A comedic peek into the world of the American Everyman, Barney Miller's approach to television comedy is reflected in the many programs that have followed in its wake and taken inspiration from its distinct style and humor.
---
Scream Factory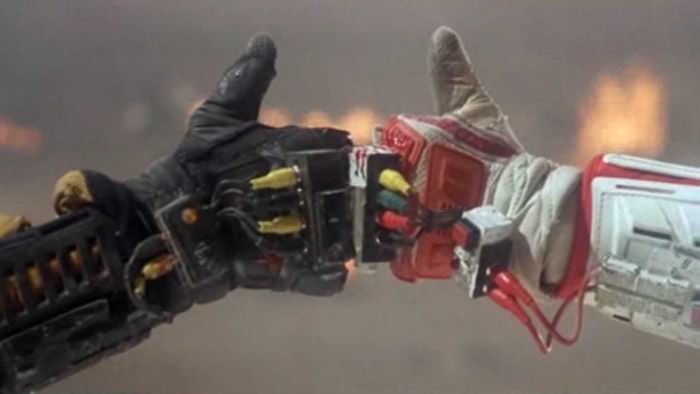 From the mind of cult favorite director Stuart Gordon (Re-Animator, From Beyond) comes Robot Jox, a thrilling sci-fi adventure finally available on Blu-ray from Shout! Factory.
In a future world where war has been outlawed, international disputes are settled in a single winner-takes-all fight between two of the ultimate killing machines. Massive, menacing and made-to-destroy, these human-piloted combat 'bots square off to determine global supremacy. But when tragedy strikes during a crucial battle and treacherous espionage raises the stakes, will veteran robowarrior Achilles walk away from the game for good… or take his revenge against his rival pilot, the homicidal Alexander?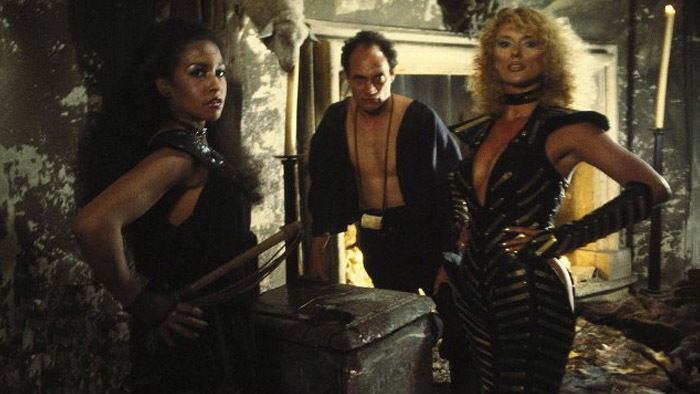 After countless millennia of watching, waiting and stalking, the unholy creatures known as werewolves are poised to inherit the earth. Legendary horror icon Christopher Lee faces off against sexy cult favorite Sybil Danning (Battle Beyond the Stars, Chained Heat) in this terrifying descent into a world of nightmares that turns out to be all too real!
After newscaster Karen White's shocking on-screen transformation and violent death (in the original The Howling), her brother Ben (Reb Brown – Yor, the Hunter of the Future) is approached by Stefan Crosscoe (Lee), a mysterious man who claims that Karen has, in fact, become a werewolf. But this is the least of their worries...To save mankind, Stefan and Ben must travel to Transylvania to battle and destroy Stirba (Danning), the immortal queen of all werewolves, before she is restored to her full powers!
THE OUTING (AKA The Lamp)
1987/Color/R/87 minutes/Anamorphic Widescreen (1.78:1)/DTS-HD Master Audio Mono
An ancient genie is released from a lamp when thieves ransack an old woman's house. They are killed and the lamp is sent to a museum to be studied. The curator's daughter is soon possessed by the genie and invites her friends to spend the night at the museum, along with some uninvited guests.
THE GODSEND
1980/Color/R/93 minutes/Anamorphic Widescreen (1.78:1)/DTS-HD Master Audio Mono
When a strange woman has her baby at the Marlowe's house, then disappears, Kate Marlowe is forced to keep the baby, Bonnie. She loves the child, but when her own children are systematically killed, suspicion turns to Bonnie.
CELLAR DWELLER
1988/Color/NOT RATED/78 minutes/Anamorphic Widescreen (1.78:1)/New HD Transfer!
The promising career of a horror comic book artist meets a fiery death when he confronts the bloody carnage of his own imagination in his studio. Years later, an ardent devotee of the artist's work becomes a resident in his house, now an art academy, unaware that her imagination has revived the grotesque murderer of the past and that she may be the next victim.
CATACOMBS – 1993/Color/R/84 minutes/ Anamorphic Widescreen (1.78:1)/New HD Transfer!
For over 400 years, the curse of the Abbey at San Pietro was kept a secret. Buried deep beneath the monastery lies the Beast of the Apocalypse. The power of evil is unleashed when an American priest and a beautiful young schoolteacher uncover the unholy terror of a diabolical spell cast centuries ago. Now, it will take the ultimate sacrifice for the curse that will not be denied.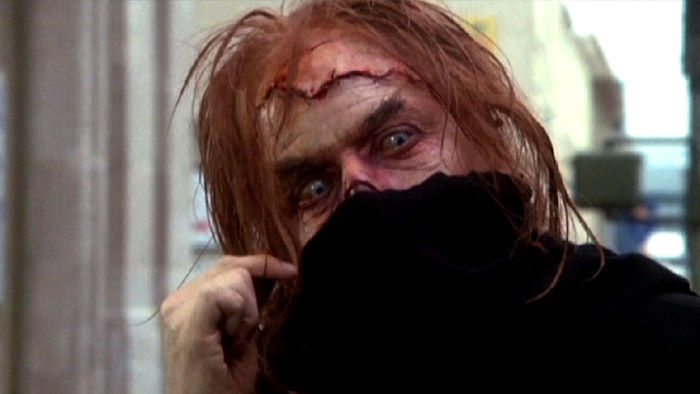 Gothic nightmares collide with gritty realism in this "stylish horror thriller [that] pulls you in and makes you pay attention" (Los Angeles Times)! Laced with sly humor, this "imaginative, scary" gem packs "a wow of an ending" (Leonard Maltin)!
After a spine-tingling paperback catches the imagination of bookstore clerk Virginia, she seeks out the author's second book, I, Madman. But once she opens the cover, its eerie tale of obsessive love comes to life, catapulting a disfigured, scalpel-wielding killer from the world of fiction onto the streets of Hollywood with one demented goal: to win Virginia's love, one murder at a time!
A dusty ghost town, seemingly abandoned for years, holds the lives of its original inhabitants in an animated netherworld for 100 years.
The evil outlaw's spell of death and suffering over the townspeople must send to set free from eternal pain. And when a present day sheriff's deputy is lured to the town in search of a missing woman, he comes face to face in a battle with this evil spirit of the past.
The horrors of the possessed outlaw, in a time suspended dimension are only the setting for a frightening war of the mind, nerves and flesh.
---
Shout Kids
A Pound Puppies Collection That's The Pick Of The Litter!
Lucky, Niblet, Cookie, Squirt and Strudel! Pick your favorite or take them all in another outrageous collection of Pound Puppies! Join the Pound Puppies for five exciting and hilarious episodes as they continue their mission to find the perfect homes for lonely dogs. It's all here in Pound Puppies: Pick Of The Litter!
---
Timeless Media Group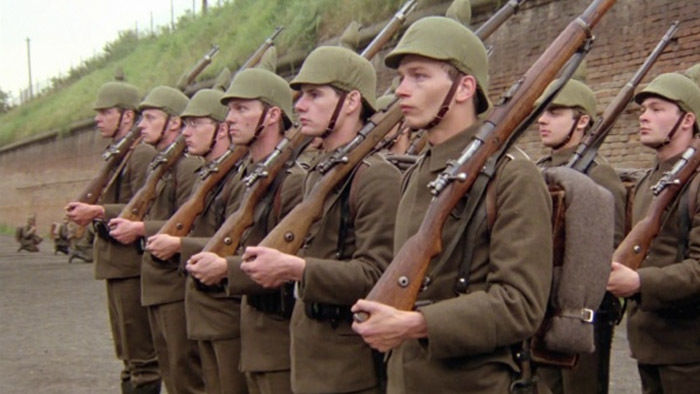 Richard Thomas (The Waltons) stars in a powerful and dramatic adaptation of Erich Maria Remarque's acclaimed novel All Quiet On The Western Front.
At the rise of World War I, German patriot Paul Baumer (Thomas) and his friends enlist in the Imperial German Army. In search of adventure and eager to assert the superiority of their nation, the young men endure a brutal training camp and soon find themselves face to face with the full horrors of war when they are sent to the front lines to fight… and likely die. As the conflict rages, Paul grows from an eager boy to a disillusioned man who bears the scars of war on both his body and his soul.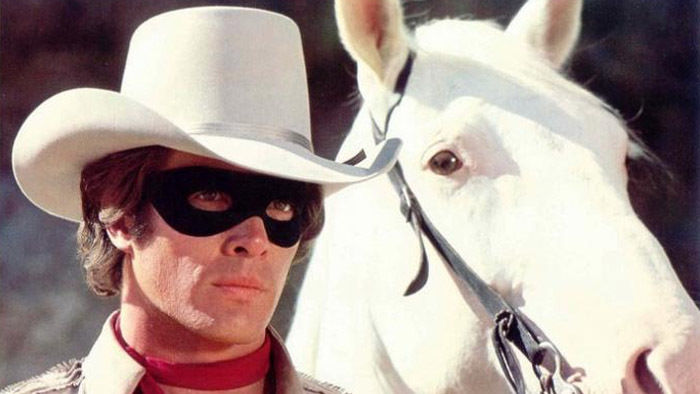 The untold story of the man behind the mask comes to life in The Legend Of The Lone Ranger. When the ruthless bandit Butch Cavendish (Christopher Lloyd) ambushes a team of Texas Rangers and leaves them for dead, only John Reid (Klinton Spilsbury) survives. Enlisting the help of his childhood friend Tonto (Michael Horse) and donning a mask, Reid saddles up a fiery horse with the speed of light, a cloud of dust and a mighty Hi-Yo, Silver—and one of America's most beloved and enduring symbols of justice is born.
Also starring Academy Award winning actor Jason Robards as Ulysses S. Grant, The Legend Of The Lone Ranger is a sincere and dramatic retelling of the journey of two heroes who have captured the imagination of fans for over eighty years.
Return with us to those thrilling days of yesteryear…The Lone Ranger rides again!
Charles Bronson dares you to cross this line!
Screen favorite Charles Bronson stars as Jeb Maynard, a tough as nails US Border Patrol officer stationed between San Diego and Tijuana. When his best friend and partner (Wilford Brimley) is murdered by a notorious smuggler of illegal immigrants known as "The Marine", Maynard begins a relentless manhunt to bring stability to the border and justice for his fallen comrade.
Co-starring Ed Harris (Pollock) as the brainy, ruthless smuggler who is seemingly always one step ahead of Maynard and Bruno Kirby (City Slickers) as a rookie officer drawn to Maynard's crusade, Borderline is a taut thriller that Bronson's true fans will stop at nothing to get into.