"Stylish, suspenseful and unusually intelligent for a genre film, Cherry Falls is an excellent example of how to make a horror film right." – Dustin Putman, TheFilmFile.com
A serial killer is stalking the peaceful town of Cherry Falls. At first, it seems that he is just targeting teenagers, but after the third killing it becomes clear that all the victims have been virgins. When the town's students hear about this, they realize that there is only one way to protect themselves and begin planning a "Pop Your Cherry" party where they will all lose their virginities together. Meanwhile, Jodi (Brittany Murphy, Clueless, Sin City), the virtuous daughter of the town's sheriff (Michael Biehn, Aliens, Grindhouse), decides to take matters into her own hands and trap the killer herself.
This chiller is directed by Geoffrey Wright (Romper Stomper) and co-stars Jay Mohr (Hereafter, Jerry McGuire), Gabriel Mann (The Bourne Supremacy) and Candy Clark (The Blob, Amityville 3-D).
---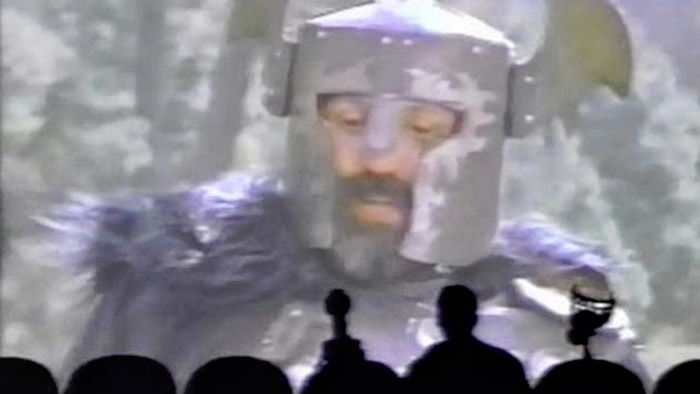 As the excitement justifiably mounts for the sexy new MST3K, let us not forget the classic MST3K that kept us warm and fed for many years. When we first scraped our knees on the sidewalk of cheesy movies, it was there to patch us up with inspired riffing. When we were too scared to face bikers, knockoff spies, process shots and rubber-suited monsters, it was MST3K that took us by the hand and made us feel safe in its soft blanket of loving mockery. We were raised by ten seasons of cable comedy genius, and there's still plenty more classics to enjoy. Case in point: the four never-before-released episodes in this collection, including a triple play from Uncle Roger Corman. Joel, Mike and their robot compadres Crow and Tom serve it up old school in this delirious celebration of cinema's cracks and seams — like-old-times.
Titles Include:
Teenage Cave Man
Being From Another Planet (aka Time Walker)
12 To The Moon
Deathstalker And The Warriors From Hell
---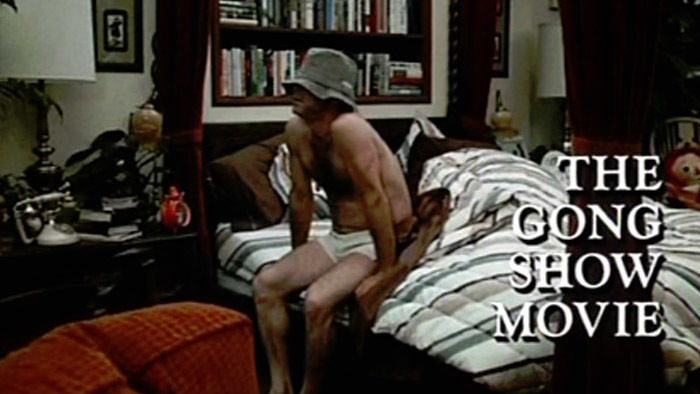 Hey, Chuckie Baby!
From the dangerous mind of Chuck Barris comes one of the most infamous motion pictures ever – The Gong Show Movie! Long absent from home video formats, this one-of-a-kind cult film has at last taken its act to Blu-ray. Inspired by the TV talent(less) show, The Gong Show Movie presents a week in the life of beleaguered game show producer and Gong Show host Chuck Barris (played by Mr. Barris himself, in a masterstroke of casting.) Between a ratings-obsessed executive, out-of-control contestants and judges, and a seemingly endless string of auditions and encounters with "fans," Chuck's got his hands full… which leaves him no room to keep a grip on his own sanity. Can he get it together before the gong is struck on both his private life and his career?
Co-written by Barris and underground film legend Robert Downey Sr. (Putney Swope), The Gong Show Movie is by turns anarchic and melancholy, a wild mood swing of cinema. It's time to fire up Gene Gene the Blu-ray Machine, learn to stop worrying, and love the Gong. This highly entertaining film includes appearances by Gong Show favorites, moments that got gonged by the censors, and more stuff!
---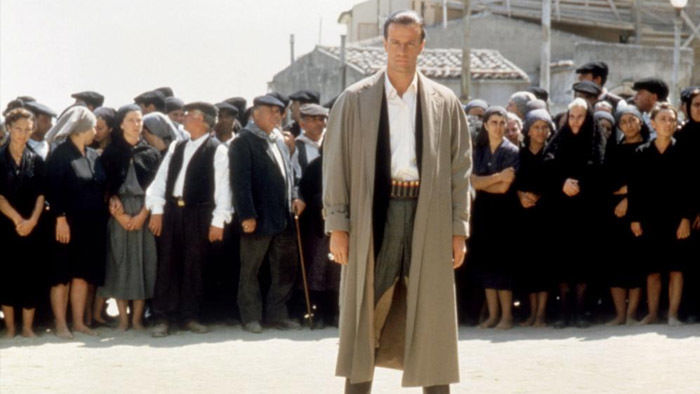 "… this is one of Cimino's best films, with a fine sense of spectacle and landscape..." - Chicago Reader
From Mario Puzo, the best-selling author of The Godfather, comes the riveting saga of the life, loves and dreams of the infamous Sicilian bandit, Salvatore Giuliano. Directed by the Academy Award®-winning director of The Deer Hunter (1978), Michael Cimino, this epic motion picture stars Christopher Lambert (Highlander) in the most powerful performance of his career.
World War II is finally over, and a war-torn world is at rest. But for the island of Sicily, whose inhabitants dreams of independence from Rome's oppressive, ironhanded regime, the struggle has just begun. Three powers have always ruled the island – the Church, the landowners and the Mafia – until Salvatore Giuliano pronounced himself the fourth.
Determined that Sicily shall gain its freedom, Giuliano and his "brothers" rob and ransom the rich, cold-bloodedly murdering all who dare to defy or betray them. As Giuliano proudly redistributes his newfound wealth among the peasants, Don Masino, the head of the Sicilian Mafia, declares that Giuliano must be stopped – at any cost. Now it's a fight for survival, as the bloodiest manhunt in Italian history sweeps the countryside of the notorious outlaw, Giuliano.
---
Terrifying Tales From Literary Legends
A pair of horror's most famous authors – Edgar Allan Poe and H.P. Lovecraft – provide the inspiration for a most diabolical double feature.
MURDERS IN THE RUE MORGUE
1971 / Rated PG-13
Your first frightening film is 1971's Murders in the Rue Morgue. In early 20th-century Paris, a theatrical company with a specialty in Grand Guignol undertakes their most gruesome production yet. But when a madman with an axe to grind arrives on the scene, the stage is set for real mayhem and murder most foul. Will the backstage bloodshed be quelled – or is it curtains for the cast? Jason Robards and Herbert Lom star in this marvelously macabre mystery.
THE DUNWICH HORROR
1970 / Rated R
From the City of Lights (and frights), our tour of terror moves on to a small New England town in 1970's The Dunwich Horror. When a beautiful student named Nancy catches the eye of the weird Wilbur Whateley, it's up to her professor, the good doctor and occult expert Dr. Henry Armitage, to warn her that no good will come of it. But as Armitage digs deeper into the Whateley family history, he uncovers a buried secret – and a plot intended to call forth an evil beyond imagination. A cult favorite that proves that The Old Ones are good ones, The Dunwich Horror stars Dean Stockwell, Ed Begley, and Sandra Dee.