"Weird and wonderful and very bloody!" – TwitchFilm
"One of the best horror films of the decade." – Chris Alexander, Shock Till You Drop
"It's one of the best representations of Hell since HELLBOUND: HELLRAISER II, and I loved every second of it." – Bloody Disgusting
A five-man unit of cops on night patrol get more than they bargain for when they arrive at a creepy backwater town in the middle of nowhere after a call comes over the radio for backup. Entering a derelict building, the seasoned tough guys and their rookie junior, who's still haunted by a traumatic childhood dream, do the one thing you should never do in this kind of movie: they split up. They soon realize they've stumbled into a monstrous charnel house and descend into an ever-more nightmarish netherworld where grotesque, mind-wrenching horrors await them at every turn. But things aren't what they seem in this truly disturbing, outrageously gory, and increasingly surreal film whose unpredictable narrative slippages pull the carpet from under your feet and keep you guessing right up to the final moment. A wildly original film that reconfirms Turkey as the breakout national cinema of the moment.
---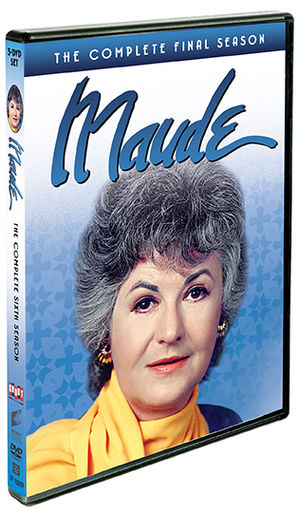 Maude Bless America!
The fabulous Ms. Findlay bids us a fond farewell in Maude: The Final Season. Bea Arthur stars as the uncompromisin', enterprisin' anything but tranquilizin' liberated woman for one last go-round, and she's saved some of her best for last! Whether she's spotting a flying saucer, vying with husband Walter (Bill Macy) for the "Businessman of the Year" award, or putting on the wackiest telethon around, Maude is ready with a quip and the courage of her convictions. But when her favorite Congresswoman takes a sudden exit from the political arena, it's up to Maude to step in to the biggest shoes she's ever had to fill! Will the endless red tape of Washington D.C. finally be our heroine's undoing?
Complete your collection of this Norman Lear classic with a twenty-four episode salute to that grand dame of comedy: Maude!