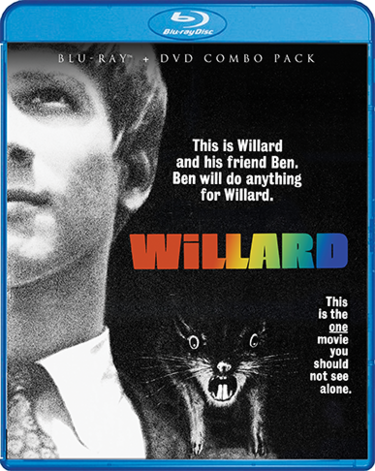 Where your nightmares end… WILLARD begins.
"A twisted tale you won't soon forget." — Tales Of Terror
Willard Stiles (Bruce Davison, Insidious: Chapter 4) is a young man with a big problem. He lives alone in a crumbling house with his ailing mother (Elsa Lanchester, Arnold, Bride of Frankenstein). His boss, Al Martin (Ernest Borgnine, Escape from New York) is a vulgar, cruel man who stole his business from Willard's father and is now working Willard to death at his factory job.
Lonely, depressed and isolated, Willard is on the verge of a breakdown when he makes a new friend: Ben, one of the many rats who inhabit his dilapidated home. Not only can Willard communicate with the rodent, but he can actually command him to do his bidding. Using Ben and his furry friends as instruments of retaliation, Willard commands his pets to carry out his vengeance…
---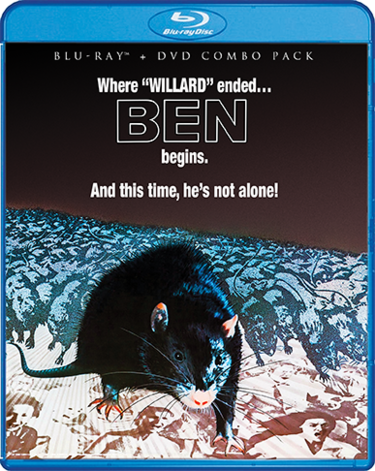 The "very satisfying sequel to the classic Willard" (The Terror Trap)
"A lot of fun to watch" – TV Guide
Ben is back!
When detective sergeant Cliff Kirtland (Joseph Campanella, Meteor) investigates the horrifying murder of Willard Stiles by a band of rats, he discovers that the rats are now an organized army, and he must destroy the murderous rodents before it is too late. But the rats, led by Ben, the only survivor of the Willard attack, take to the challenge with full force and little fear.
With an Oscar®-nominated* theme song, Ben "presents some genuinely creepy scenes… [and] manages to deliver the goods expected of the genre while getting the audience all misty-eyed…" (TV Guide). Put your feet up – way up – and watch: Ben is an absolute must for everyone who likes a good scare!
---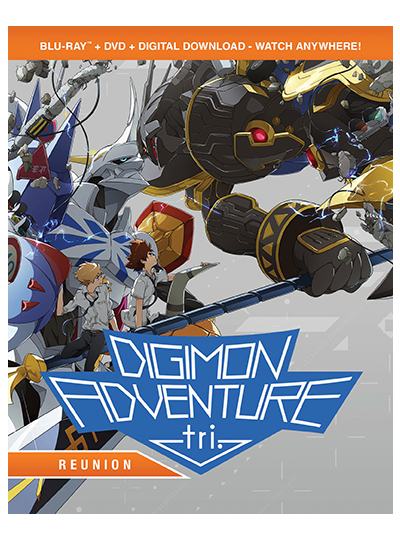 "TAI, LOOK HOW BIG YOU'VE GROWN!"
It's been six years since that summer adventure when Tai and the rest of the DigiDestined crossed over to the Digital World, and nearly three years since the final battle between Kari's second generation DigiDestined and MaloMyotismon. And, at some point, the gate to the Digital World mysteriously closed. With the gate closed, the days continue to pass, until the adventure "digivolves" once again.
---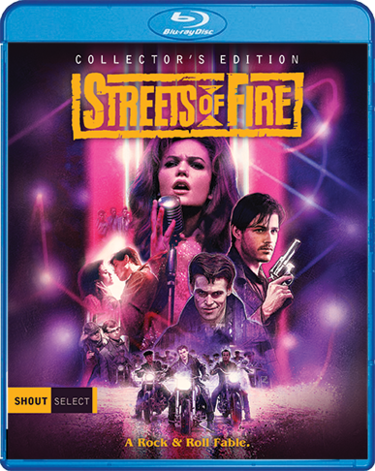 "It's probably impossible not to enjoy the movie. No director holds a candle to (Walter) Hill for sheer visceral expertise." – Film Comment
Amid a brooding rock & roll landscape, the Bombers motorcycle gang, led by the vicious Raven Shaddock (Willem Dafoe, John Wick), kidnap diva Ellen Aim (Diane Lane, Man of Steel). Her hope for rescue lies with unlikely heroes: soldier of fortune Tom Cody (Michael Paré, Bad Moon) and his sidekick, the two-fisted beer-guzzling McCoy (Amy Madigan, The Dark Half). Joined by Ellen's manager, Billy Fish (Rick Moranis, Ghostbusters), the trio plunges headfirst into a world of rain-splattered streets, hot cars, and deadly assassins.
This cult favorite features a razor-sharp cast and original songs written by Jim Steinman, Stevie Nicks, Tom Petty and Ry Cooder and performed by The Blasters and The Fixx. Directed by cult filmmaker Walter Hill (The Warriors, Southern Comfort, 48 Hrs.), Streets of Fire is a rock & roll shotgun blast to the senses.
---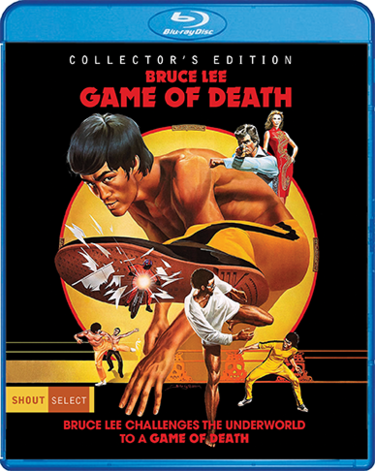 Game Of Death [Collector's Edition]
NEW 4K SCAN AND RESTORATION FROM THE NEGATIVE! TWO DIFFERENT CUTS!
Billy Lo (Bruce Lee) is a young kung fu star with a promising career. As the leader of a syndicate known for its exploitation of entertainers, Dr. Land (Dean Jagger) jumps at the chance to capitalize on Billy's status and that of his singer girlfriend (Coleen Camp). Refusing to sign with Land, Billy's marital arts mastery is put to the test when he is brutally harassed by Land's men. In a stunning showdown, Billy must take on a group of martial arts masters in the final showdown. Tragically, Bruce Lee passed away during the production of the film. See this martial arts legend in his last role!
---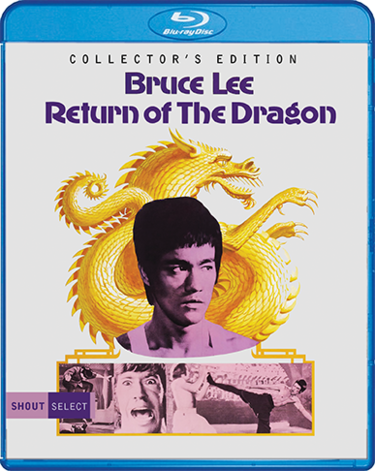 Return Of The Dragon [Collector's Edition]
NEW 4K SCAN AND RESTORATION!
Tang Lung (Lee) flies to Rome to help a friend of the family, Chen Ching-hua (Nora Miao). She is being threatened by local gangsters to sell her restaurant and they will stop at nothing to get the property. When Tang proves to be a treat to the syndicate's plans they hire the best martial artists to take out Tang Lung. In one of the film's most famous sequences, Bruce Lee takes on American martial arts expert Colt (Chuck Norris) in the ancient city's majestic Coliseum. This martial arts classic, also known as WAY OF THE DRAGON, is written and directed by Bruce Lee.
---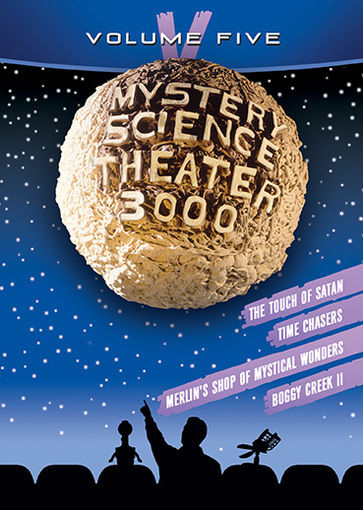 It's Mystery Science Theater 3000, America's only show that makes fun of really bad B-movies from the comfort of a spaceship floating above Earth.
It's volume 5, reloaded